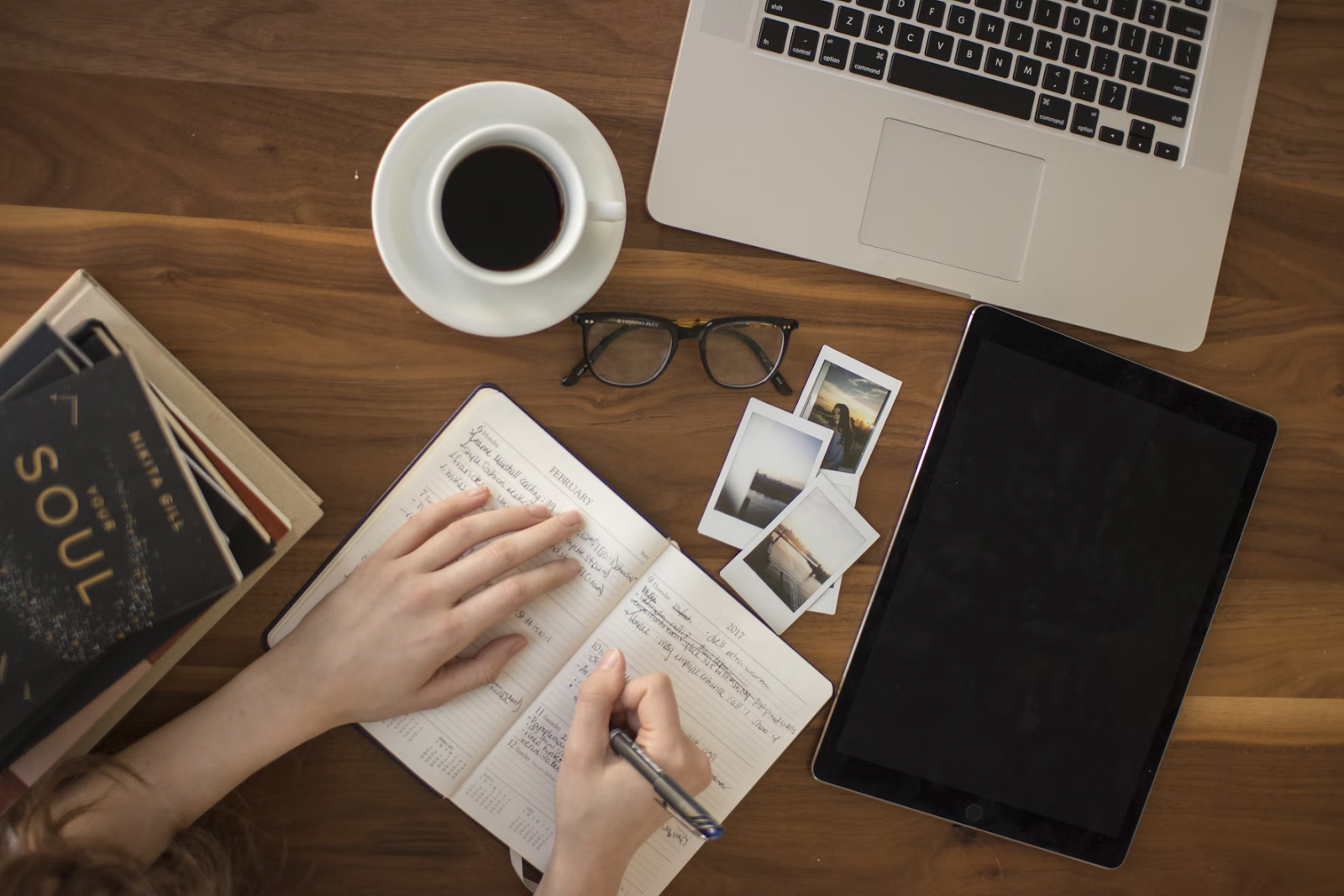 10 Years of Dynamic Changes: How Content Marketing Has Evolved

And what does it mean for your business?
For businesses in the digital age, content marketing is non-negotiable. To reach more customers and maintain a lasting connection with them, you must invest in it.

But content marketing is really an umbrella term for many different marketing strategies, techniques, and assets. And, it isn't static. Over the last ten years, content marketing has drastically evolved.

So, what have these changes brought to the online business landscape? Where is content marketing headed, and what does it all mean for your business?

Let's explore.

If you're ready for a content marketing plan that's adaptive and effectively capitalizes on cutting-edge changes in the field, reach out to us today and schedule your free consultation.

The biggest game-changer: Google

Understanding Google and keeping an eye on the search engine monolith's moves is key to understanding content marketing. However, to fully grasp how much of a game changer Google has been to online marketing, we've got to dive into the Zero Moment of Truth study or ZMOT.

In 2011, Google launched ZMOT to understand how people shop online. The company discovered that 88% of online shoppers use Zero Moment of Truth to purchase. ZMOT is the discovery and awareness stage of the buying cycle.

Basically, ZMOT is just a fancy way of saying a consumer researches a product or service before buying.

Simple, right? And we pretty much all do ZMOT when shopping for something. But with the study, it was the HOW that was incredibly important and a groundbreaking discovery through Google's research.

Word of mouth and its impact on the content marketing landscape

Through the study, Google determined that word of mouth was the most important, definitive factor in ZMOT. So, what's that mean for online businesses?

The study is a unique flashpoint in the broader contextual landscape of how content marketing has evolved. It shows companies why they should invest in content marketing, particularly how to get the most bang for their content marketing buck.

So we're looking at making the most of reviews, testimonials, and social media. Hang tight. We'll be covering social media and its impact on content marketing evolution next. But suffice it to say.

With the ZMOT study, businesses had definitive proof that stories about their brand and offerings were being told online. These stories were grassroots and beyond their marketing team's control in most instances.

But brands could benefit from word of mouth and ZMOT by shaping and sharing the stories and conversations via content marketing — specifically, SEO.

Google's impact on content marketing's evolution

Ranking for relevant keywords became essential to boosting a brand's online presence and capitalizing on a consumer's ZMOT. Simultaneously, however, Google unveiled a fundamental algorithm change that discouraged keyword stuffing.

FYI, keyword stuffing is as uncomfortable to read as it sounds. It's the practice of overloading content with a particular keyword or phrase and otherwise awkwardly shunting keywords into the post. People will do this to unfairly game the algorithm and sway the search engines.

The algorithm change was part of Google's ongoing attempt to give users a more pleasant and helpful online experience. Fortunately for businesses, the change enabled them to invest in high-quality, meaningful content that would also help them take advantage of ZMOT.

#2. Social media

Love it or hate it, social media has had a significant impact on content marketing's evolution. In the last ten years, it's taken off to new heights, and new platforms have emerged and gained considerable popularity.

The bottom line is, content marketing's evolution in the last ten years hasn't been solely the work of search engines. Instead, social media has been arguably one of the most disruptive content marketing channels in history and has presented many challenges for businesses.

Since rising to prominence, social media has made a different form of content consumption popular with everyday people, between passive consumption and pointed content consumption.

Pointed vs. passive content use

People head to Google for specific information. They're engaging in pointed use of the content they're looking for and ultimately find. They're taking action and finding it for themselves.

With social media, it's different. Content consumption is far more passive. Typically, people use social media to be, well, social. They're catching up with friends and family, sharing their latest vacation pics, or liking a funny video of their aunt's cat. And they tend to stay on the platform, browsing and interacting with other users for a long time.

Essentially, the content people see on Facebook, Twitter, Instagram, etc., is finding them, not the other way around.

Social media's impact on content marketing evolution

Social media's meteoric rise has precipitated the need for more shareable content that grabs people's attention — bolder images, shorter, punchier language, and hashtags.

Short, shareable content performs better on Google, and the inverse is true. The search engines tend to favor long-form, in-depth content with relevant keywords.

The change has been so significant that social media is now the primary channel marketers use to reach customers. More than 80%of marketers rely on social media. However, 40% rely on Google and SEO as their primary marketing channel.

#3. Video content

Video has become a massive game-changer in content marketing's trajectory. As the last decade came to a close, video content became one of the most popular mediums amongst younger generations.

In a 2021 content marketing survey, 70%of marketers said video was now the leading medium in their campaigns. In addition, nine out of ten surveyed consumers want to see more videos from businesses.
Why is video content so popular?

For one thing, the barrier to entry is relatively low for companies. In addition, there are many free and low-cost video makers and editing software that businesses can use.

Plus, videos don't have to be long, Oscar-worthy productions to be effective. Short videos, just one to two minutes long, perform incredibly well on social media.

For customers, video is engaging and easy to consume. In general, videos make it easier for people to follow and understand complex topics. As a result, video content has become so popular with consumers that up to one billion hours of content is consumed on YouTube every single day.

Predictions for the next decade of content marketing evolution

Many things will impact content marketing's evolution in the decades to come. A convergence of demographics and technological changes will continue to impact content marketing and how businesses can use the various strategies, methods, and channels to their advantage.

Going forward, our predictions for the next decade of content marketing are as follows:

Mobile-first — Ensuring that your content is mobile-friendly and engaging to consume on mobile devices will be essential.
Video content — Video will become more popular and be a cornerstone of your content marketing efforts. We suggest investing in editing software and entertaining, informative scripts for your videos.
Historical optimization — To ensure that your content is searchable for decades to come, you'll want to invest in optimizing your past content for current trends and information and keeping abreast of algorithm changes.
Data and personalization — With consumers increasingly wary of online tracking, more consumers will opt out of it. We think zero-party data will help marketers create personalized campaigns while being sensitive to people's privacy concerns.
Interactive content — Interactive content will become more common and mainstream, with static content taking a backseat and possibly being considered outdated in the twilight of the next decade.
Automation — Automation will become more common and also more operator-friendly. For businesses, designing and branding many content mediums will become easier and more affordable.

Content marketing evolution: The bottom line

If there's anything to take away from this article, it's that you shouldn't get too comfortable with content marketing. What works today may not even exist tomorrow.

In the early days of the internet, stuffing a dinky piece of content that was utterly useless could get your page at the top of the SERPs (Search Engine Results Pages). Of course, today, that's not going to work at all. But that's a good thing.

No matter what, we think the way content has evolved in this past decade has made using the internet to find products or socialize far more engaging, entertaining, and easier.

New trends and challenges will continue to emerge, and it's in every business's best interest to keep their eye on things and roll with the evolutionary punches.

As always, we think a constant for content marketing no matter the decade is to create valuable, customer-centric content. To be successful in such a fluid, rapidly changing landscape, putting your customer's needs and wants at the forefront of your efforts will enable your continued success.

Reach out to us today for a tailored content marketing plan with staying power.