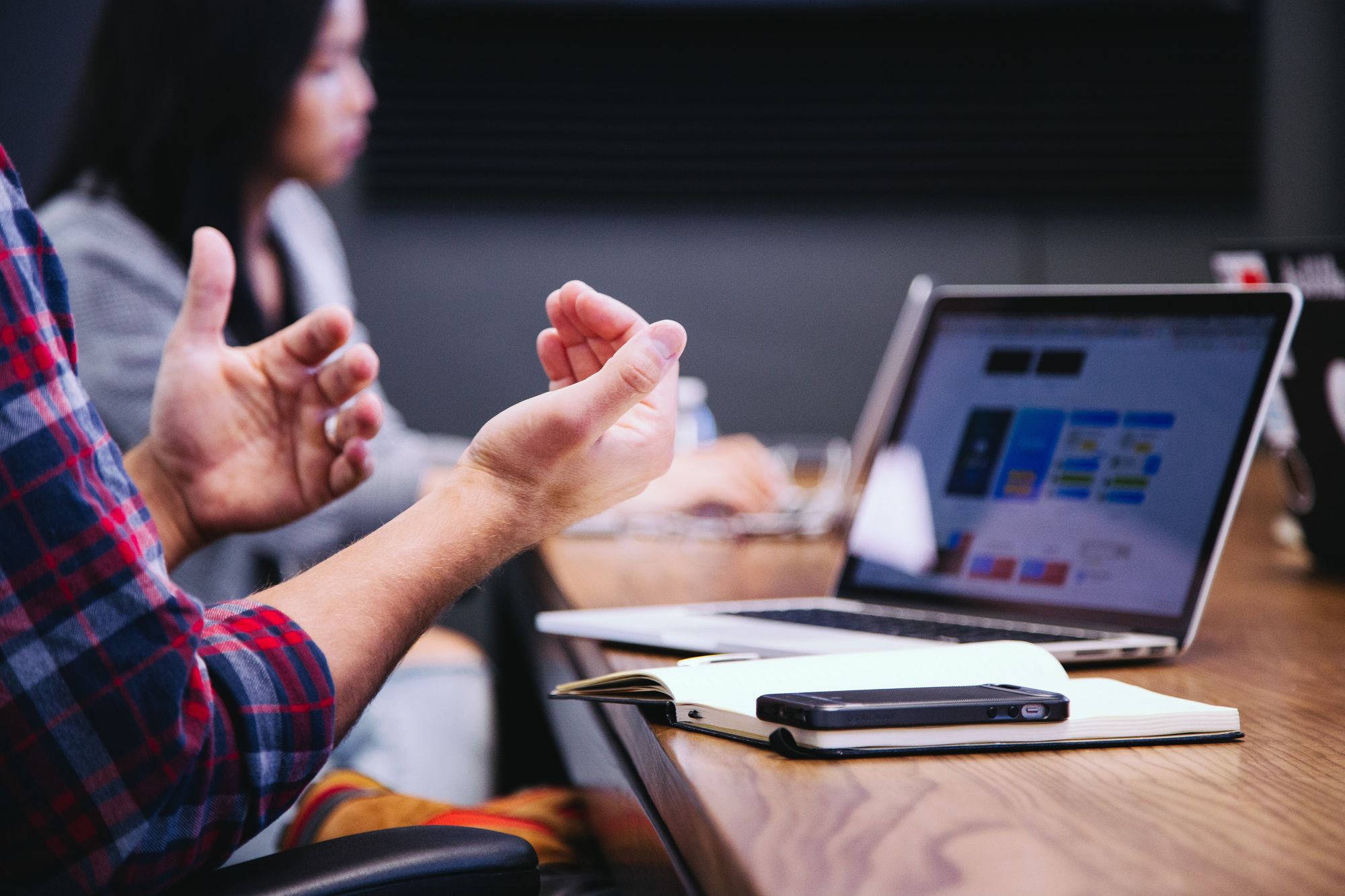 2023 eCommerce Website Design Best Practices: What You Need to Know
First impressions matter, and you don't have much time to make a good one. In fact, it takes just 50 milliseconds for someone to form an opinion about your website. So for eCommerce sites, designing a quality store is a top priority. Up to 85 percent of surveyed consumers say businesses must have an excellent eCommerce website design for them to shop there.  

So, what exactly does that mean?

In this article, we'll break down the top eCommerce website design best practices, so you can make a great impression with customers in 2023 and beyond.

Why is eCommerce website design so important?

The bottom line is that incorporating eCommerce website design best practices will help you sell more products. But a lot goes into that.

For starters, websites that load quickly, are formatted for mobile devices, and make it easy for people to navigate the store are crucial aspects of eCommerce website design. Additionally, the nicer your site, the more people will trust that your brand is worthy of their hard-earned dollars.

Let's break down current eCommerce website design stats:

Decreasing page speeds by just one-tenth of a second negatively impacts conversion rates.
Non-responsive website designs are the top reason for high bounce rates.
Fifty percent of consumers find website design extremely important for branding.
Consumers consider quality images the most valuable design asset for eCommerce websites.
Half of surveyed consumers will leave a website that's too difficult to navigate.
Eighty-five percent of website designers find that having a crowded, busy site is the most common mistake small business owners make.

Ensuring that you give customers a positive experience on your website is a must for conversion rates. A website with 2023 best practices will keep people on the pages and signal to Google that your site is high-quality. As a result, the search engines will rank your site more highly and send more traffic there.

So, website design is critical for consumer satisfaction and sales numbers and is key to increasing your traffic over time and bringing in more qualified leads.

Here are your top eCommerce website design practices for 2023.

#1. Simple design with easy navigation

If people can't find their way around your website, you've got a problem. So offering a simple website design that's easy to navigate is arguably the most essential design best practice to incorporate for 2023.

Remember, a busy, crowded site is a significant mistake many small business owners make. Additionally, user-experience design trends, or UX, make life easier for customers and streamlines the buying process. In fact, convenience is the number one reason why people shop online in the first place.

If your site is clunky and hard to navigate, you're essentially defeating the entire purpose of online shopping. So, you want to ensure that your website is convenient to navigate and offers easy filtering and search capabilities.

To do this correctly, you'll have to think through every step of the buyer's journey. Each step needs to be logical, and your site must offer smooth transitions from one point on the journey to the next. This ensures that people stay on your site, shop, and buy.

Navigation eCommerce website design best practices:

Brand logo — Anywhere your brand logo is placed on the website should link to the homepage. No matter how far into your website the customer goes, they should always be able to see the brand logo and click on it, heading straight back home.
Product Catalog — The product catalog must be designed to easily switch to the correct products so customers can quickly find what they need.
Breadcrumbs — Incorporating breadcrumbs into your eCommerce website design for 2023 allows users to return to different hierarchical positions and expand their search field.
Filtering — Filtering helps users eliminate non-desired products from extensive search results. The filter should take visitors from the homepage to the dedicated product page.
Search bar — Search bars are critical for allowing visitors to find a specific item, product category, or page. The search bar should be easy to find.

You also have to consider the overall context when designing your website for streamlined navigation and simple design.

For example, designing a pretty site isn't the top concern if you've got an eCommerce store with thousands of items. Instead, it's designing one with convenient search capabilities. But if you've got a smaller store, you've got more leeway to create something with fancier elements.

#2. High-quality images

High-quality images are critical for eCommerce websites. People can't just go into your store and pick up, try on, or otherwise feel the product. The photos will ultimately sell your items, so you want to ensure that they are high-quality and do your items justice.

The better your product presentation, the more people will visit your site and convert. Low-quality images hurt your conversion rates and lead to higher bounce rates. The search engines do not like high bounce rates and won't reward your website with increased traffic.

eCommerce website images best practices:

Incorporate zoom capabilities so users can get a closer look at your products.
Use videos to give consumers a better idea of what your products can do to improve their lives.
Include high-res photos.
Give your customers 360-degree views of your products.
Include 3D models in your product pages.

While brick-and-mortar stores may have the tactile advantage over eCommerce, you can easily compete with high-quality images and videos.

#3. Clear Calls to action (CTAs)

You need to make it easy and obvious for visitors to take action. Offering clear CTAs improves conversion rates and seamlessly leads customers to the next step of the buyer's journey.

eCommerce website design CTA best practices:

Orange and red CTA buttons get some of the highest conversion rates.
No matter the color, CTA buttons must stand out on the page and catch the eye.
Use CTA colors that contrast with your background.
Incorporate trigger words into your CTAs that use keywords, phrases, and action verbs.

No matter what color or phrase you use for your CTAs, they should always be prominent and offer seamless navigation.

#4. Responsiveness

Half of all internet users are using a mobile device for search. But that number jumps to a staggering 72 percent for online shopping. Plus, Google prioritizes responsive websites in search. Without a responsive website design, you're leaving money on the table.

Responsive eCommerce website design best practices:

Ensure that your pages load in two seconds or less.
Compress images and text to improve page load times.
Incorporate simplicity in page layout and formatting.

Large fonts, contrasting CTAs, and uncluttered pages will go a long way toward ensuring a top-notch customer experience on mobile devices.

#5. Social proof

Adding social proof to your eCommerce website is critical to design best practices. Even if your company is trustworthy, new visitors don't know that. Social proof helps increase trust with customers and your conversion rates.

Prominently display the following types of social proof on your eCommerce site:

Customer reviews
Awards
Company news and developments
Press releases
Video testimonials

You don't need to go overboard here. Instead, put yourself in your customer's shoes and determine which pieces of social proof will be the most helpful and valuable to them.

#5. Brand cohesion

Another essential website design best practice for 2023 is offering an omnichannel branding experience. Brand cohesion across all of your online company assets is crucial for ensuring that visitors aren't wondering why they're not in Kansas anymore when they land on your page.

So, you want to offer them a consistent customer experience across all digital and physical channels, from your website to your social media pages, business cards, and more.

Top tips for brand cohesion:

Prominently display your logo on your homepage and other digital channels.
Ensure that your logo on other channels leads to your website homepage.
Make sure the fonts you use online are the same as those displayed on business cards and product packaging.
Ensure a consistent brand voice, tone, and messaging across all brand assets.

On that last point, you also want to offer customers a consistent brand voice on things like videos, chatbots, and customer interactions. Consistent branding gives your business a personality and will help you stand out in the crowded marketplace.

2023 eCommerce website design practices: Key takeaways

At the heart of all of these best practices for website design in 2023 is the customer. If you keep their desires and comfort as the top priority, you'll be sure to design a website that keeps them returning for more of your products. So incorporating these different design elements into your eCommerce store is a win-win for your customers and your bottom line.

Are you ready to level up your eCommerce website design and make 2023 your most profitable year yet?

Get in touch with our eCommerce marketing experts for your free consultation.