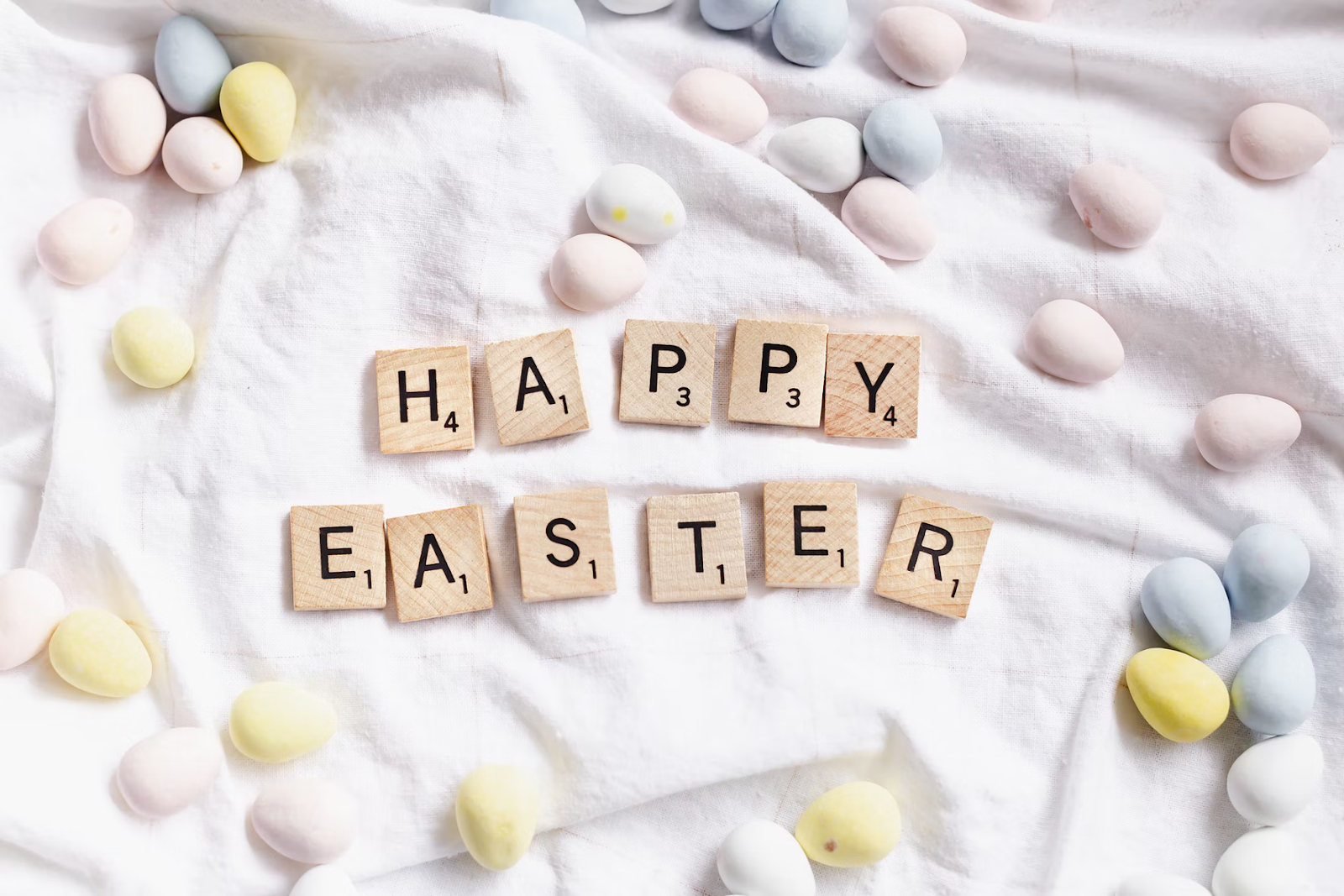 Best Digital Marketing Tips to Promote Your Easter Festivity Sales
Easter Sunday is almost here, and it's a fantastic opportunity to upscale your online marketing game. Holiday-themed promotions give brands a creative chance to promote their sales and increase brand awareness amongst their target audience. Moreover, with a powerful marketing campaign, you can even collect data on your prospective buyers to strengthen your future campaigns and build a better connection with your customers.
Online giveaways, influencer partnerships, games and popups on your website, etc., are some market-ready ideas that can help you successfully pull off Easter time promotions. You need to know precisely who you are selling to and then deploy tactics to delight, engage, and entice them to buy.
Ready to celebrate the holiday with more followers and customers than you ever thought possible?
Let's explore some expert digital marketing tips for Easter sales. Remember, this is your chance to generate more sales and strengthen your brand via digital marketing.
Let's get started.
Why is digital marketing important on Easter?
Gift shopping is a big part of most major holidays – Easter included. For Easter especially, many people plan a family outing since it's on a Sunday.
When it's time to purchase, brands can capitalize on this opportunity to boost their sales numbers. This can be done in the best way possible through digital marketing practices.
The digital space is growing, and digital marketing practices need to be on point for you to capture a more significant percentage of your target audience. According to research conducted by EMarketer, businesses spent $110 billion on digital marketing in 2020.
When a platform is producing so much for a business, it's natural to see it used during the holiday seasons. That being said, digital marketing practices do not always guarantee success. They require planning and strategy. So, it's vital to have a strong marketing plan if you hope to reap the maximum benefit from your campaigns.
Our best tips for promoting Easter festivity sales
People are always on the hunt for gifts and celebratory items during the holiday season, and Easter is no different.
Follow these tried-and-tested digital marketing tips for Easter sales if you hope to drive traffic to your website and increase brand recognition and revenue.
Customized Landing Page
Your landing page is an incredibly important touchpoint between you and your customer. Customizing this page to be Easter-themed can make a good impression on visitors and help promote your Easter offerings effectively. There are several things you can do to improve your landing page for Easter.
Here's how you can customize your landing page:
Add a banner informing the customer about specific Easter offerings
Use Easter-based images that will attract the customer and encourage them to stay on your website, improving bounce rates
Add videos of your organization spending Easter to connect with your customer on an emotional level
Place CTA buttons that can easily direct the customer to a specific action, such as signing up for a newsletter or making a transaction
Add a like button to improve engagement on your website
Social Media Outreach
Social media is a great way to capture an audience during the holiday season. According to studies, 4.62 billion people are using social media.
First, you need to have a social media presence on a relevant platform, such as Facebook, Twitter, Instagram, and TikTok. These websites are the largest platforms where you can find your audience.
It is important to note that your audience can be scattered across several social media websites. Your brand, target buyer, and audience will ultimately determine which platform your company should invest in.
Once your platform or platforms are chosen, then you can start promoting your brand and products on your social media profile with a variety of content — posts and images to videos and reels — there are many options at your fingertips.
Capitalize on the sheer potential of social media by creating content for an audience that's excited about Easter. This will help you connect to your audience and improve the possibility of converting them into customers.
Promoting your brand during Easter on social media can make all the difference in increasing your yearly sales numbers. You can focus on a specific platform as well based on your target audience. If you have a brand that targets work professionals, promoting yourself on LinkedIn would be a better option than TikTok.
For more content ideas and tips for social media, check this blog.
Run a PPC Campaign
While you can boost your traffic organically through search engine optimization, pay-per-click campaigns can make a massive (and quick) difference in driving traffic to your website.
While Easter is a single-day event, SEO practices require long-term, ongoing effort that can take a long time to drive substantial traffic to your site. If you aim to make people aware of your Easter offers, you need to get them to your landing page as quickly as possible.
That's where PPC campaigns for Easter come into play. An effective PPC campaign can drive traffic to your site immediately.
Another great advantage of PPC is the specificity of reach. While search engine optimization allows everyone to see your brand, PPC allows you to create targeted ads based on location, interests, and other factors.
This improves the likelihood of sales because only the people interested in your product are shown your brand. That being said, PPC and SEO go hand-in-hand, and you will need both organic and paid media to improve brand awareness.
Create Insightful Content
While promoting your product or service is necessary to increase sales, consumers are essentially looking for content that offers value to them. So don't be shy when talking about Easter.
Instead, take the time to curate and create articles and videos about your products and encourage your customers to share their experiences with your offerings. This allows you to improve sales and show that your brand is relatable and celebrates Easter like your target audience.
Personalized Emails
According to Statista, 319.6 billion emails were sent in 2021.
If you are trying to stand out from this massive crowd, it is important that you distinguish your emails to a level where your customer is inclined to open your message and visit your website. The best way to do this is by personalizing your email.
Email personalization can be as simple as greeting the person by their name to as extensive as showing them options of things they would be interested in based on their previous purchases. All these tactics help improve your open and click rates.
During Easter, creating a themed email campaign that appeals to the emotional side of your customer can be a sure-fire way of getting conversions and increasing sales.
Live Streaming
This relatively new concept is slowly gaining traction on social media platforms. People can gain massive engagement through live streaming on Youtube, Facebook, Instagram, and even TikTok.
Interacting with your customers is one of the best ways to build relationships. Since live streaming can help you instantly interact with a customer on a more personal level, it can build brand recognition. While you may not be able to focus on selling your products during the live stream, you have a better chance of building brand awareness.
Live streams during Easter can allow your brand to show how its employees are treated as a family. Games and other challenges can help you engage your customers and their loved ones. This can increase brand loyalty and lead to returning sales and an inclination to buy from you.
Wrapping Up
Easter is all about families and spending time with your loved ones. As people go on the lookout for exciting gifts for their families, brands can use this opportunity to present their products and services to potential customers with a creative Easter sales theme.
We've long since entered into a digital era where everything is online. From family photos to business meetings and everything in between, digital is the most used platform. Digital marketing practices honed into the Easter spirit can improve your reach to your potential customers by appealing to their emotional and human sides.
Working on your digital marketing practices with an Easter theme can help you build a better rapport for your brand and drive sales for the Easter season and the future.
Ready to get started with a customized, highly effective holiday sales campaign? Reach out to us today.