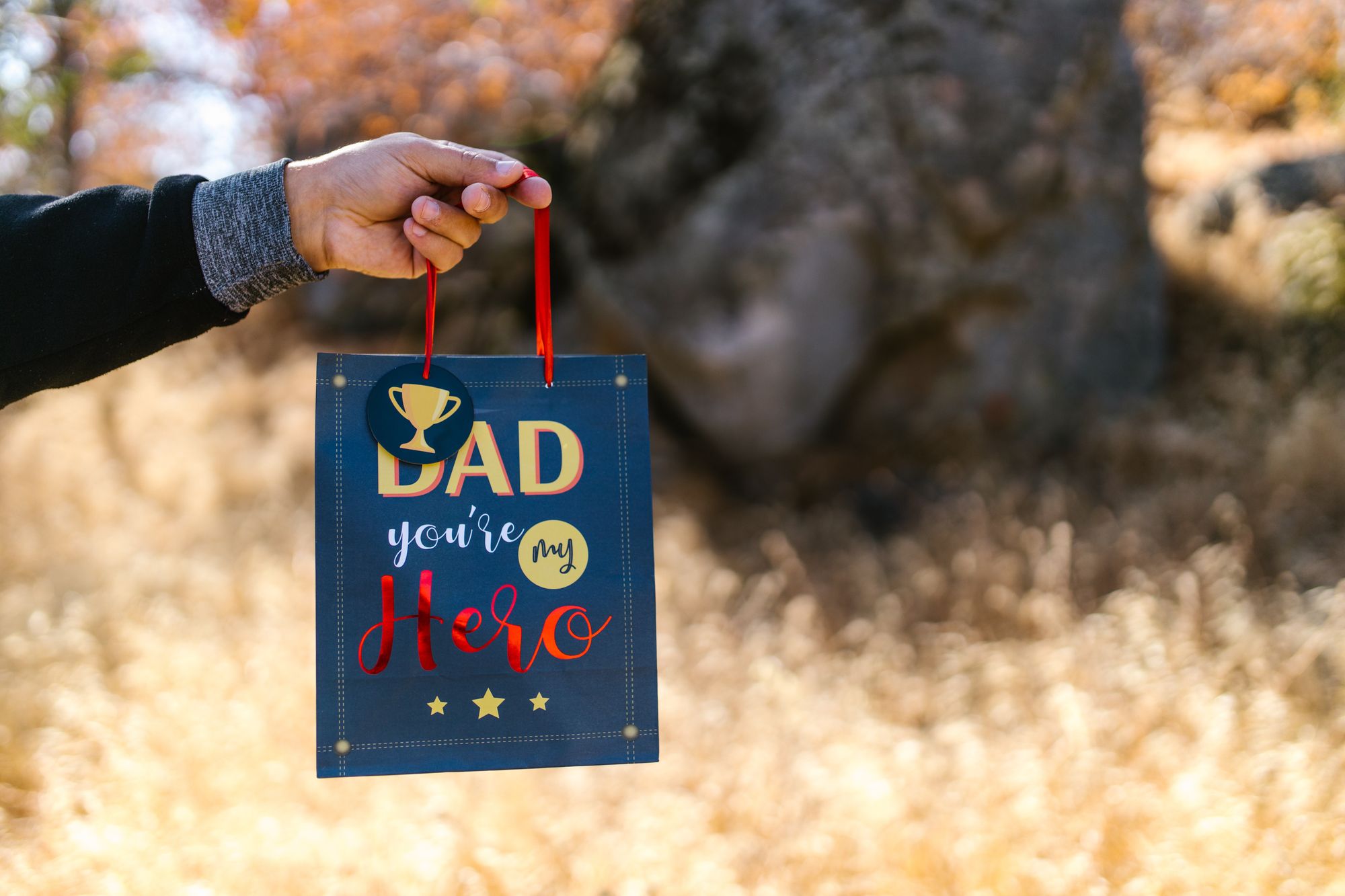 Best Practices For Your Father's Day Marketing Campaign
Father's Day celebrates the heroes who raised us with love, care, and lovable but awkward dad jokes. This is when we do everything to make dads, fathers-in-law, uncles, sons, and all kinds of dads feel like the champions they are.
We want to give them the best gifts and show them the appreciation they deserve. And that's why Father's Day marketing campaigns have become so popular among eCommerce marketers. In 2021, over $20 billion was spent on gifts and celebrations in honor of this day.
And since we're dealing with a post-pandemic, party-ready world, the expectations are even higher this time around.
So, make sure your eCommerce store is ready for the onslaught of customers by June 19, 2022. Now's the perfect time to creatively use marketing automation and customer segmentation in your campaigns to capitalize on this occasion.
Let's discuss the importance of these critical factors and exceptional practices that will take your Father's Day marketing campaign from good to great!
Revamp your website for an exciting Father's Day marketing campaign
Since buyers are already looking for Father's Day deals, your website must be primed and ready for their attention and the increased traffic this occasion will bring.
Make sure your deals, offers, and discounts are displayed upfront so when people come looking for a gift to click and buy, they find something that's perfect for Dad right away. Whatever you do, don't make your visitors do the hard work of exploring the different categories to locate a product they want.
Father's Day shopping tips for websites
Display any apparel, electronics, gadgetry, home and garden tools — you know, stuff that's on-brand for Dad — right on the homepage. Historically, these are the best-selling categories for Father's Day.
Another good idea is to display the products and offers related to the event on banners and your homepage sliders. If a customer can see what they want immediately, it's easier for them to make the purchase decision.
If your website's visitors find a business that's uninterested in fulfilling their needs and unwilling to offer reasonable prices to prompt them to purchase, they'll leave instantly.
So, make sure that when a consumer visits your website, Father's Day sales items are highlighted right on the main page of your website.
It's also important to understand that almost 50 percent of users abandon their cart because of unexpected delivery charges and delivery times.
So to guarantee conversions, optimize your delivery information, color schemes, and CTAs. Also, make sure that your home page consists of accurate, upfront delivery information related to the products.
Colors like blue, grey, green, and black with pink, orange, and red highlighting the CTA is an excellent way to prompt action from the customer.
Get creative with your social media campaigns
One common mistake that many eCommerce stores make during this particular event is using a single promotional post to attract customers. Instead of using a single post, try to be more creative and thorough with your social media campaigns. You'll need to plan a series of related, promotional posts for the Father's Day event.
Don't start a day or two before the sale starts. Instead, make sure to run impression and conversion ads several days, even weeks before the event begins. Use creative and enticing posts to entice your audience, remind them of sales, and tease them with cool products Dad would want.
You can tie your creative campaigns into a single timeline by creating a countdown or running ads for Gift of the Day or Best Budget Buys for Father's Day. This content can solidify the effectiveness of your social media campaigns, capture your audience's attention, and make them click on the visit page button.
While you're at it, also make dedicated content for Instagram stories to attract your audience because, with Instagram, you would easily tap into a fear of missing out on customers. They'll think that the offer wouldn't be available for long and are more likely to buy on a whim.
Offer targeted discounts and promotions
Handing out discounts and promotions as part of your Father's Day marketing campaign can do wonders for your bottom line. According to Entrepreneur, 37 percent of fathers want gift cards for Father's Day.
Imagine running a marketing campaign for services like golfing or grooming and providing discount or promotional offers on gift cards. Most would jump on the opportunity because a gift card on Father's Day is one of the perfect things you can get for your dad. He can use it at his leisure and get whatever his heart desires without you having to overstep your budget.
Moreover, it's essential to create a sense of urgency for your sales events and offers. Providing time-restricted discounts to your customer base is the go-to strategy for bumping up your revenue during targeted events. No one wants to miss out on a good deal.
So, when running a perfect marketing campaign on Father's Day, providing offers and discounts is a surefire way to generate good ROI and boost your web traffic.
Use popups to power your onsite campaigns
Lead generation is one of the biggest goals for any marketing campaign. Plus, it's no secret that good leads result in significant sales and often, recurring revenue. Although website popups have a reputation for being annoying, many websites still use them because they're a pretty effective way to get people to sign up.
Popups can provide you the opportunity to inspire sales and generate some pretty good data to use later for other campaigns.
There are many ways to use popups for onsite campaigns. Our favorites include:
Exit intent Pop-ups to gather emails
Emails are a great way to stay in touch with your customers and provide them with up-to-date news about your latest discounts, bundles, and deals.
Use an exit pop-up to get customers leaving the website to sign up with you. Promise them percentage discounts on any products they've visited on your site to get their email addresses.
You can use the data gathered from the popups later to power marketing campaigns at other times of the year.
If the offers you send helped customers save more money down the road, they would be signing up with you in a heartbeat.
Countdown timers
A countdown timer can compel the customer to decide to hit the buy button on impulse to get rid of their FOMO, and sometimes that's good for business. Adding a countdown timer popup on your homepage during a sale makes your customer think they're going to miss out on a good deal and buy an item on instinct.
But be prudent with this tool because you don't want visitors to feel pressured and bounce off to another seller.
Cart abandonment popups
Online sellers hate it when a potential buyer fills their cart and leaves without completing their purchase. So, another great thing for your onsite campaign would be to create cart abandonment popups.
To encourage customers to complete the sale, you need to give them an extra incentive. Offer free delivery if they finish the order or get early delivery just in time for Father's Day for the event to get them to come back and complete the order.
So, if you're not opposed to popups, use these three popup tactics on your website to generate more leads this Father's Day.
Father's Day email marketing campaign strategies
Remember that exit intent popup where we told you to gather emails a couple paragraphs ago? Now is the time to put those collected emails to good use.
Emails are the most cost-effective method for engaging your audience. You can send a creative email for Father's Day to your customers and prompt a sale almost instantly.
Personalize your message to speak to their emotions with email segmentation. Once a targeted recipient sees an email that meets them where they are in the buyer's journey, they're more likely to hit the CTA in your email, visit your eStore, and make a purchase.
Father's Day marketing campaigns: Key takeaways
Father's day comes once a year. But special events and holidays like this give you some fantastic opportunities to obtain more quality leads in your sales pipeline. Do your marketing right, and you can ace sales and solidify your business reputation among your audiences.
Try the ideas presented above to create a successful Father's Day marketing campaign for your eCommerce website, or let our experts handle it for you.
At Lingble, we offer market-leading solutions for global eCommerce stores, creating quality campaigns that get results any time of year. Let's get in touch!