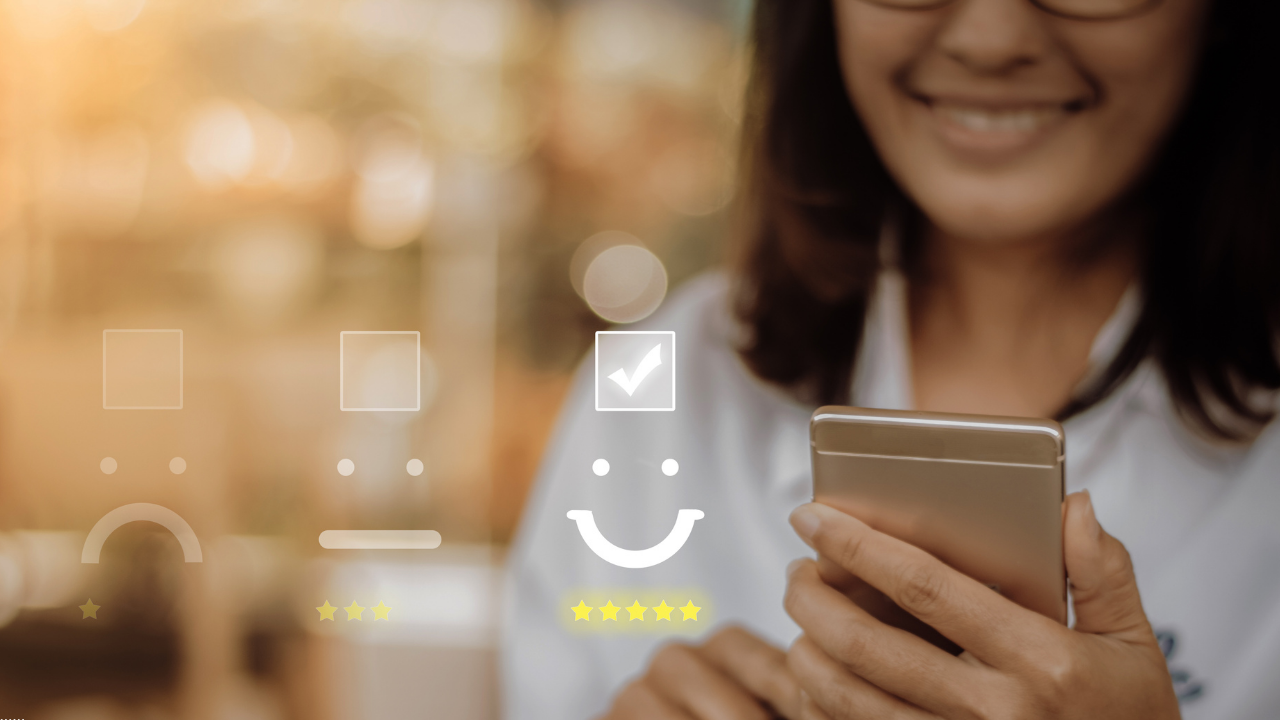 Do You Manage Your Online Customer Reviews Well?
Research shows that nine out of ten consumers check online reviews while shopping and before they make a purchase.
Online reviews are critical for today's brands, since reviews have the ability to attract website traffic and retail customers. Online customer reviews provide you with critical information about your consumers' experiences, and also show you the best way forward for enhancing your offering.
That's why receiving reviews shouldn't be a passive experience – it should be something you actively seek out.
Are you unsure about whether you manage your customer reviews well or not? This blog will guide you through every part of good, bad, and fake customer reviews.
Tips To Manage Customer Reviews Like a Pro
Here are a few pointers to help you handle customer reviews wisely:
Prioritise Google My Business
Customers seeking reviews of your company are likely to start with Google. Consumers trust Google more than any other source for reviews. So, you want to prioritise Google reviews because you won't have time to catch up with each and every single review site. If you haven't yet thought about establishing your presence on Google My Business, make sure to claim your Google My Business listing.
Don't Be Afraid of Negative Reviews
Having one or two unfavourable reviews legitimises your company in the minds of potential clients. Because no one is flawless all of the time, businesses with only positive feedback may look suspicious.
Just make sure to reply appropriately to unfavourable reviews since clever customers may gather additional information about your company depending on your response.
Solicit Feedback from Satisfied Customers
Your SEO suffers if there is a lack of reviews on Google and review sites about your business. While you may be hesitant to ask customers to leave a review because you are afraid of a negative response, you need their feedback.
Online reviews account for over 10% of Google's search engine algorithm. So, without them, you risk falling behind your competitors in online searches.
Post Reviews on Your Website
To authenticate your brand's performance and drive greater involvement, include reviews, testimonials, and ratings in your sponsored ad messaging.
Add a review widget or tab to your website so that visitors can easily see your good feedback and reviews. They'll be nearly impossible to miss.
Share favourable customer feedback with eye-catching graphics on your most prominent social media channels.
How to Manage Customer Reviews for Success
Managing your internet reviews proactively can significantly impact your business's marketing and growth. Consider the following three steps to achieve this:
Be Aware of What Your Customers Think
The first step is to find out where you're being reviewed and what others are saying about you. Ensure that your company's presence on review sites is claimed.
Always Respond to Feedback
You'll almost certainly come across both favourable and unfavourable feedback. Both might be useful in gaining a deeper understanding of your business and customers. Taking the time to react to both types of feedback will tell potential customers a lot about you.
Establish a Monitoring and Responding Rhythm
You may need to follow up and respond to the most current posts when you first discover where you've been reviewed. After that, you can establish a weekly routine for continued monitoring and response. Asking satisfied consumers to provide a review of your business regularly is essential for managing your review cache.
How to Manage Negative Customer Reviews
While you may be afraid of getting a negative review, there are several ways you can use it to your benefit. To make a positive impression of the company and manage negative customer reviews well, follow these steps:
Always Be Ready to Respond
It's critical to show prospective consumers that each client is valued and that you understand and sympathise with reviewers, regardless of their issue. You can sincerely care about a customer's dissatisfaction even though you believe you've done nothing wrong.
Don't Delete Bad Reviews
Instead of deleting a particularly negative review, request that the reviewer contact you personally so you can resolve their issues. This keeps the conversation out of the public eye while demonstrating your desire to respond to problems.
Find Patterns
Negative reviews might provide important info about real concerns that need to be addressed for your organisation to prosper. Look for any common issues from reviewers and consider how you may fix them.
Follow Up with Disgruntled Customers
Check in with a consumer who left a bad review to see whether their problem has been fixed. If that was the case, you would want to ask them to edit their review.
Fake Customer Reviews: How to respond
What's more aggravating than a slow trickle of negative feedback? Fake reviews. Any rating or testimonial that's entirely false is a problem for business owners.
Fake reviews actually exist, as unjust as they are, you'll almost certainly have to cope with them at some point.
How to Spot Fake Testimonials
Fake reviews can be just as destructive as negative feedback. Still, if you know how to detect them (the major characteristics of false reviews or reviewers), you'll be prepared to respond publicly in an appropriate manner while also requesting their deletion from the site.
The following are some of the most prevalent characteristics of fraudulent online reviews:
They are imprecise or generic and lack any factual information.
They use a lot more verbs than nouns.
To sound serious, they use a lot of first-person pronouns such as "me" or "I."
They're typically either a five-star or one-star rating.
The user has a history of leaving several pieces of feedback in a variety of tones of voice and in a variety of languages on a variety of platforms. Alternatively, they may have no prior review tracks at all.
How to Inspire Positive Feedback
Of course, you desire positive feedback. While you can't tell customers what to write, there are a few things you can do to positively impact the opinions they share online about your company.
Provide an Excellent Product or Service
Earning raving reviews is the greatest way to get them. When you provide clients with a fantastic service or product and follow that up with excellent customer care, your reviews are likely to reflect this. You may increase your chances of acquiring this feedback by inviting your consumers to share their experiences with your company on social media.
Request Reviews
In the stresses of everyday life, customers with excellent intent to review your company may forget to do so. Sending a text message that links them directly to a review website can be a great reminder. Also, it reduces friction in the process and makes it easier and faster for them to give feedback.
It's also a good idea to give a means for them to reach out to you if they have any issues or need assistance after they've made their purchase.
Use Influencers to Your Advantage
Influencers have become an increasingly significant part of any company's marketing strategy. These are folks who have a following that pays close attention to what they have to say. Pick an influencer in your industry and give them your service or product for free in exchange for honest feedback from their audience. You may want to compensate them financially for their time reviewing your company if it is appropriate.
Get Lingble to Enhance Your Online Reputation
Consumers today pay attention to what others have to say about your business. You may establish a reputation that boosts your business if you embrace this and appropriately solicit, deal, and manage customer reviews.
At Lingble, we provide bespoke eCommerce services to our clients that address their needs. Our services make it easier to track and manage customer reviews, ensuring that nothing negatively affects your reputation.
If you want to know more about our services, reach out to us online.