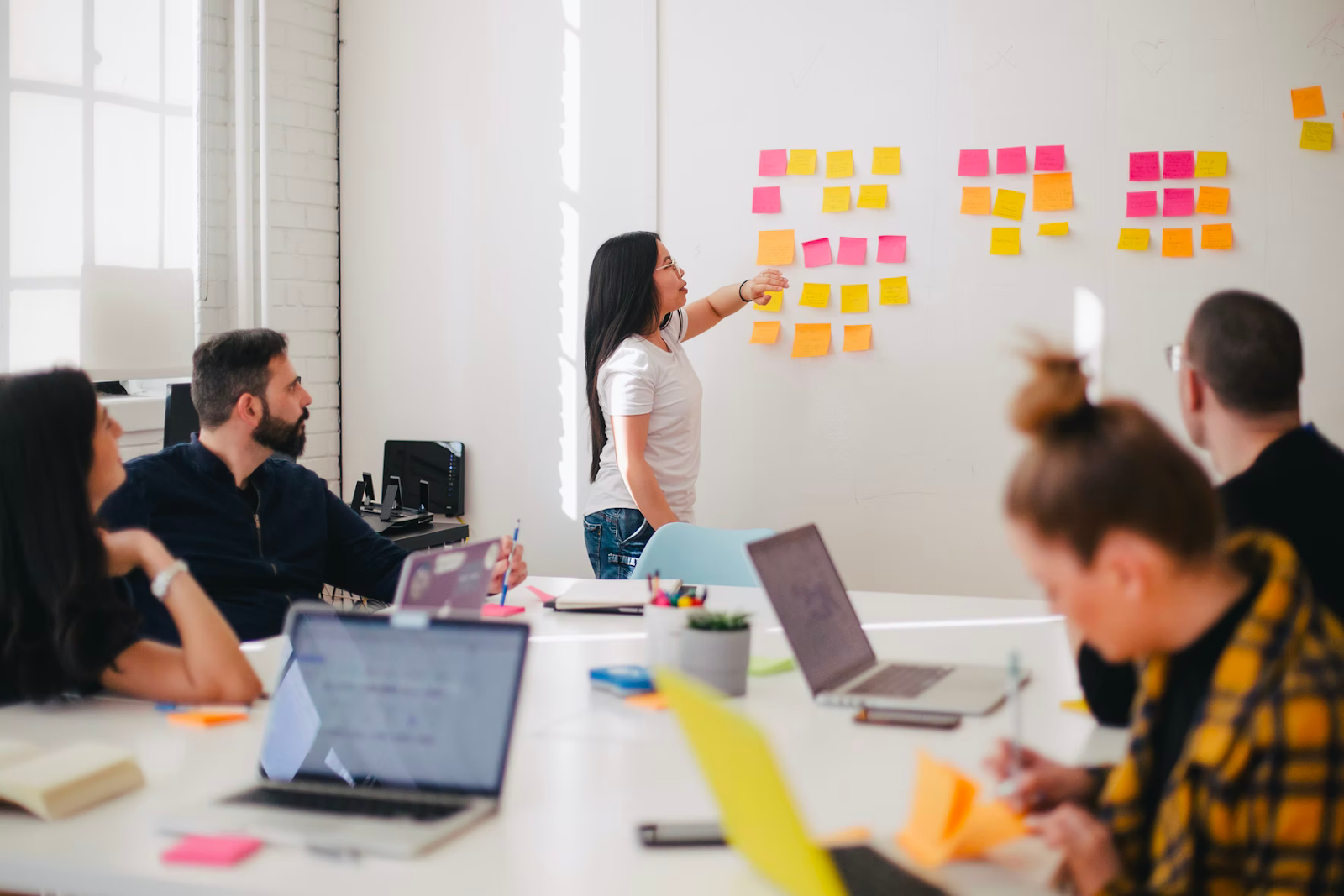 Everything You Need to Know About eCommerce Marketing
eCommerce has existed for over 20 years. In late 2021, eCommerce accounted for 18% of all global sales. So, if you own and operate a business, you'll want to have a firm understanding of eCommerce marketing and how to use it to find new customers and generate recurring revenue.

eCommerce marketing, though, isn't a static thing. Instead, it encompasses various methods, channels, and strategies to get your offerings in front of the right group of people. So, whether you're new to business or need to refresh your current marketing strategies, it's easy to get overwhelmed with all the choices out there.

The good news is, many eCommerce marketing strategies will work for your business, no matter your industry or your customer demographic. So, get comfortable, and let's dive in.

What's eCommerce marketing anyway?

eCommerce marketing means to drive awareness and conversions toward a brand that sells products or services electronically.

Although the list below is not exhaustive, eCommerce marketers use a variety of methods and channels to market online products, including:

Social media
Online content
SEO
Email

The various channels are used to get eyeballs onto a company's products and entice people to interact with the brand and ultimately make an online purchase.

Now, you may have come across the term eCommerce advertising. Often, these terms are used interchangeably in the online marketing world. But there are distinct differences you should know about when it comes to eCommerce marketing.

Is eCommerce marketing the same as digital marketing?

eCommerce marketing is marketing that's exclusive to products or services offered online. In most instances, the companies that use eCommerce marketing do not have brick-and-mortar stores and typically sell physical goods.

Digital marketing is essentially an umbrella term for the various online marketing strategies that 21st-century businesses employ, whether exclusively brick and mortar, strictly online, or some combination of both.

So, if your business operates exclusively online, you sell tangible products, and you don't have a brick-and-mortar store, then you'll be engaging in eCommerce marketing.

Is advertising considered eCommerce marketing?

Advertising, whether online or offline, is a form of marketing. eCommerce advertising, however, is a particular method of eCommerce marketing. It is one strategy companies use to build brand awareness and generate online sales.

Companies can use a range of channels for advertising their eCommerce business, including:

Google ads
Social media ads
PPC ads
Popup and banner ads

And so on.

When various eCommerce marketing strategies and eCommerce ads are used simultaneously, you can reach your audience more effectively, generate a higher sales volume, and increase your brand awareness.

Remember, the goal of eCommerce marketing is to drive awareness and conversions toward your products. But eCommerce advertising includes the various paid platforms and channels you'll use to actually promote your offerings.

eCommerce ads can take many forms:

Display ads
Banner ads
Rich media ads
Carousel ads
Video ads

And much more. Regardless, what you need to know is that eCommerce ads are just one method in the eCommerce marketing arsenal.

Different types of eCommerce marketing

There are many different forms of eCommerce marketing. And while we can't do a deep dive into all of them in just one article such as this, here are the most essential types of eCommerce marketing you should know:

Content marketing

Content marketing is a substantial yet essential subset of a broader eCommerce marketing strategy. Also, content takes many forms:

Blogs and articles
Emails
Website copy
Videos
Guides and whitepapers
eBooks
Infographics

You may think that if you're selling products online, then you don't really need blogs and articles to sell those offerings, right? Not necessarily. Content can be used to inform, entertain, and engage online shoppers. In this way, content marketing builds trust and helps overcome common objections.

Get the most out of content marketing with these tips:

Optimize product pages for SEO — This will help your ideal customers find your products when shopping online. For example, be sure to include short, product-driven keywords that have the name of your product. Include the keywords in your page title, alt text, headers, and text.
Publish relevant blogs — Create posts that include relevant keywords and tie them into the products you're offering. Answer common questions your customers might have. Nudge them toward conversion and offer gated materials, such as guides and eBooks, to market to them directly.
Guest posts — Publish guest posts on relevant sites where your customers are likely to frequent. This will get your brand and offerings in front of more people and potential leads. External links to your site will help build your SEO credibility and drive more traffic to your online store.
Post product videos on YouTube — With over one billion users, your target customers are likely on YouTube. So, make it easier for them to find you and buy your products. Publish explainer and how-to videos and even customer testimonials to generate interest and conversions.

Although these tips are not exhaustive, they're a good starting point for getting your feet wet with eCommerce marketing.

Social media

Usually, people don't use social media to shop. In most instances, consumers will come across your content while browsing their feeds and checking out friends' and influencers' pages. But social media for eCommerce brands is an excellent channel to connect with your customers and build trust and loyalty.

We recommend being highly strategic and focused on eCommerce marketing on social media. Not every social media channel will be a good fit for your brand. Therefore, it's vital to research your customer demographics to know precisely which social media platforms they're most likely to use and where to focus your efforts and budget.

In most cases, eCommerce sites are highly visual, and social media is an excellent channel for showing off your unique offerings.

Ultimately, successful eCommerce marketing on social media boils down to your use of imagery. Use it to grab people's attention and drive them to your site to check out your products.

Social media eCommerce marketing tips:

Use of striking imagery — Show off your product images on social media. Social media is an excellent channel for driving awareness of your brand, generating buzz, and getting people interested in your products.
Create shoppable content — In most cases, eCommerce marketers use social media to drive traffic to a dedicated product page. But this creates friction in the buying process. Instead, look into creating shoppable content so people can purchase right away on the platform. Create display ads, or use tags that take people directly to a shopping cart.
Make the most of reviews — Facebook Business Pages are an excellent way to showcase positive reviews of your business and products. People go to social media to see what others are saying and doing. So, make sure you've got reviews on your social media pages to drive awareness and build your brand reputation.

Email marketing for eCommerce brands

Email is critical for ensuring your ability to maintain a direct line of communication with your customers. Unlike social media, you don't technically own your pages. But with email, you own the list. Another significant benefit of email marketing is that you can set it and forget it. With email, you can automate your content with drip campaigns.

Email marketing tips for eCommerce brands:

Be careful with data and privacy — Privacy is a significant concern for many consumers. eCommerce marketers need to be meticulous and conscientious about collecting email addresses and contacting their subscribers.
Recurring revenue with email — If someone has purchased from you and explicitly opted in to your list, send them follow-up emails after purchase. This can help you generate recurring revenue. Remember, it's easier (and cheaper) to sell to a past customer than trying to get a new one.
Abandoned cart opportunities — If a customer leaves a cart behind, use email to gently nudge them to convert. You start with a simple reminder, then follow up with more explicit offerings, such as a discount coupon when completing the purchase. Or use urgency to compel a sale.

When it comes to email marketing for eCommerce brands, there are many strategies and automation tools at your disposal. Unfortunately, getting into all the various methods and techniques of email marketing is beyond the scope of this article. But this list should give you an idea of where to start.

eCommerce Marketing: Punchline

There are many marketing avenues out there for eCommerce businesses to explore that will generate more sales and build brand awareness. If you're ready to get started with a customized marketing strategy from the eCommerce experts at Lingble, reach out to us today to schedule your free consultation.