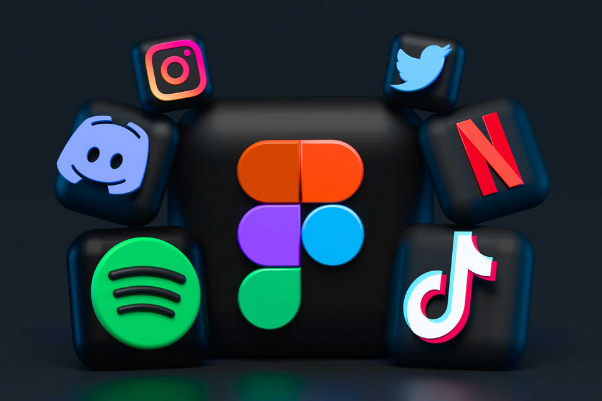 Hashtag Strategies for Growing E-Commerce Business with Social Media
For any eCommerce business that plans to grow and sell to a global audience, social media presents a great opportunity to enhance digital marketing efforts. While there are numerous paths consumers can take from brand awareness to purchase, social media has a significant impact on the journey.
In 2021, Facebook is reported to be the largest social network online, with 2.85 billion monthly active users. Instagram is the most popular social network used in the United States and reported 1 billion monthly active users globally.
With large numbers of potential customers on social networks, building a meaningful presence on these platforms can be quite challenging. Social media platforms are always rolling out new innovations for how to interact with customers such as: stories, live streaming, voice tweets, fleets, etc., and businesses can struggle to keep up.
However, one constant that has remained valuable over time is the hashtag. Its ability to converge related information and spur engagement on a particular topic online is unprecedented.
Let's explore a few hashtag best practices for growing an online presence and building global communities through social media:
1 – Categorize hashtags
Brand hashtags
There are two major approaches to think about when crafting hashtags for online shopping business. These are brand hashtags and campaign hashtags. The classification of the two hashtag categories is important to distinguish.
Brand hashtags are a vehicle that houses your overall value proposition. Brand hashtags usually consist of your brand slogan. This is the hashtag you use for regular communication about your business description, goals, location, address, official website and offers that do not change. It may also be used to talk about strategic partnerships or corporate social responsibility activities.
Campaign hashtags
Campaign hashtags are created purposely to convey a specific message about a new and usually temporary effort. This is the one you use to talk about seasonal discounts and introduce new features and services. It also means that you won't just have one campaign hashtag. Campaign hashtags come and go, and oftentimes, you have many running concurrently.
It all depends on how many campaigns you come up with in any given period. Having your hashtags classified in this manner isn't just about achieving organized communication. Running various digital marketing hashtags can help you conduct compartmentalized experiments.
For instance, you may want to find out whether free shipping is more effective than coupons in bringing in sales. You can develop separate campaigns and monitor the engagement metrics through analytic tools to see which one leads more traffic to your website. Also note that campaign hashtags should be used in conjunction with working with influencers and paid media advertising.
2 – Include a clear call to action
Good shopping hashtags try to invoke an action amongst the audience. An example can be sharing a selfie while donning your fashion brand's products. Other examples can be to do a dance-off in your brand's shoes or a workout with your brand's athletic gear.
These activities bring out the spirit of sharing and competition amongst people and can also go a long way in showing that people actually buy and use your products proudly. Avoid narrowing down the challenges to a specific group. For instance, a challenge to "post a romantic picture with your partner" can also leave certain groups of people to feel left out. Unless your product is geared towards partners only, avoid limiting the activity to select groups.
These messages will also depend on your ultimate goal. Ideally, you want social media engagement to translate into sales. When running ecommerce hashtags, infuse a call to action that brings potential customers closer to purchasing. These include visiting your website to check out new collections, signing up to email lists and submitting queries to customer support teams.
3 – Hold conversations
A good hashtag campaign goes beyond merely liking, retweeting and reposting content that has your hashtag in it. If a person crafts a very cheeky or good-looking post, try and respond with a compliment. Participants may also use your campaign's hashtag as an opportunity to ask you questions.
Make sure you respond in a timely manner with helpful information. Not only does this make your brand more personable, it also increases engagement and helps you provide information that could have stayed unknown. It also helps you learn more about your audience, how they like to express themselves, and how they view your brand.
You can also take the initiative and ask the audience questions rather than waiting on them to start the conversation. This gives you a better chance to control the tone of the campaign and the narratives that standout. The questions can serve as icebreakers since not everyone is going to know how they want to participate in your campaign. They also help you to refine the way you speak to your audience.
4 – Reward your fanfluencers
Pick out a select few participants of hashtag campaigns that make very charismatic and captivating posts about your brand. Send them gifts, discounts, or coupons to make them feel special. This could also motivate other people to participate in your next hashtag campaigns in the hopes of getting rewards. These fanfluencers may even go on to talk about your brand way after the campaign is done and to make them even more loyal fans of your brand.
5 – Keep hashtags short
We all know how hard it can be to read and pronounce long and complex diction. "Quickly" and "expeditiously" can be used to mean the same thing, but one is definitely easier to use.  The same goes for hashtags. The longer it is, the more likely you are to find that people aren't even wasting their time reading it.
When you use long hashtags, you also increase the chances of users misspelling them when typing posts. This can make the campaign less successful since some interesting posts may not make it into the hashtag's collection of posts. One of the ways people fall into the long hashtag trap is by trying to make catchy phrases. "#DecemberDiscounts" is much simpler than "#HottestDecemberDiscounts" or "#DecemberDiscountsReloaded."
6 – Less is more
Do not overcrowd your posts with multiple hashtags. The post in itself loses its aesthetic, and it becomes a little bit too much to take in for the reader. Try and keep it under three hashtags and if you use different ones in the same post, find a way to make one standout.
There'll be people who won't use all the different hashtags you have in a post. Set it up such that one is more of a sub-topic of the other, so people can still see most of the posts since they at least contain the main hashtag. Many platforms are also improving their algorithms to sniff out spam posts so repeating the same hashtag numerous times within a post isn't ideal.
Leveraging hashtag practices could help you create meaningful interactions with your audience and to grow your online community. eCommerce businesses trying to launch international social media initiatives on a global scale may seem daunting at first, but follow these guidelines to harvest the power of hashtags to grow your online presence.