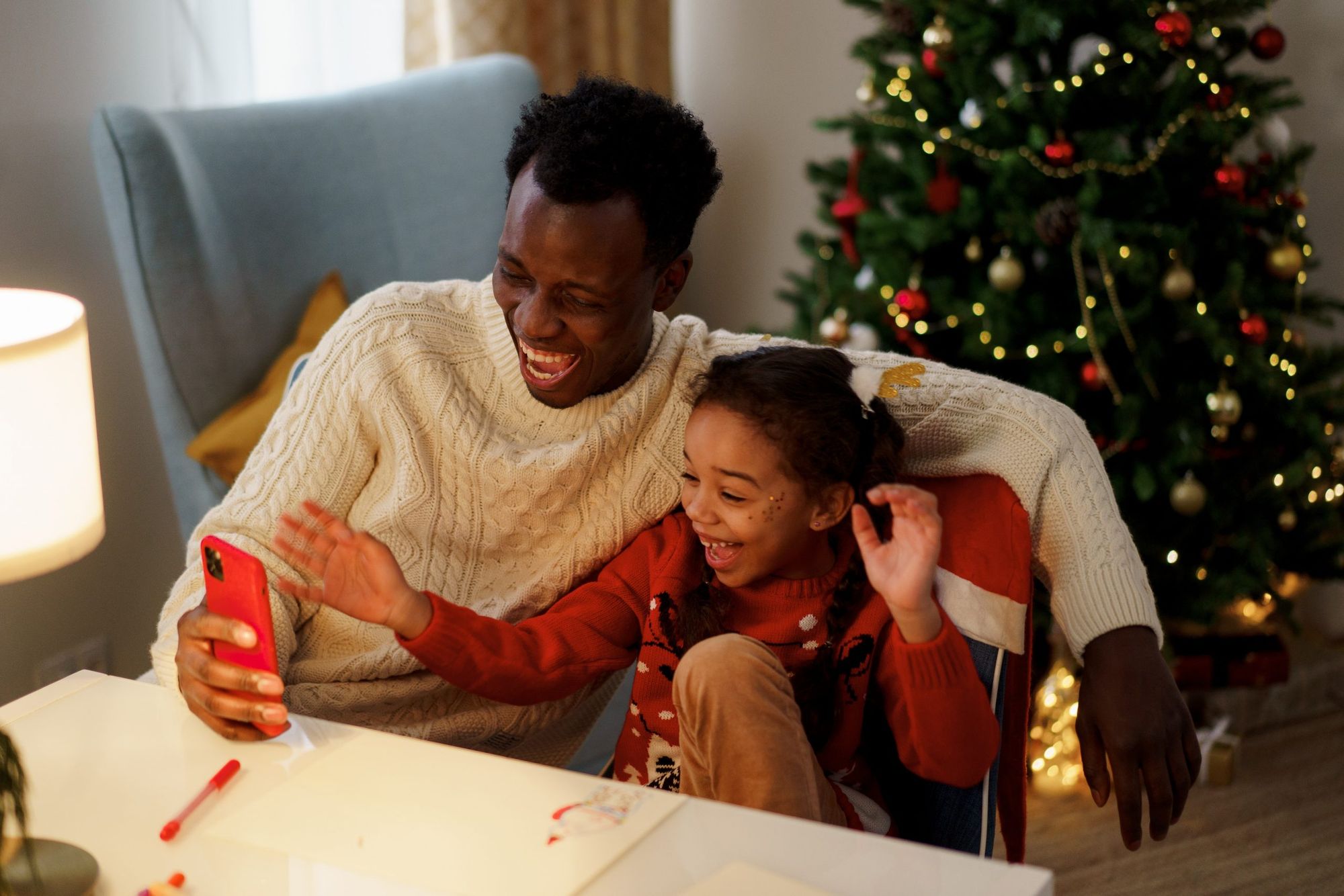 Holiday Marketing Trends You Need to Get Behind for a Holly Jolly ROI 2022
Whether you're selling warm wooly mittens, sleigh bells, or candy canes, the end-of-year and holiday shopping season are big deals for merchants and consumers alike. So, if you want to end the year on a bang with an ROI sweeter than hot chocolate with marshmallows, take a look at these top holiday marketing trends.
HOLIDAY SHOPPING TRENDS: THE STATS
Historically, the holiday shopping season starts the day after Thanksgiving. But due to a variety of factors, holiday shopping has become a little unpredictable. So, it can be difficult to anticipate what your target audience is going to do once the sleigh bells start ringalinging.
For example, 55 percent of consumers started shopping for the holidays before Thanksgiving. Astonishingly, 31 percent started shopping before Halloween.
What we can take away from these trends is that the earlier you start marketing for the holidays, the better. Additionally, the usual marketing campaign trends for the holidays might fall a little flat.
Consumers are savvier and more aware of different social issues. So, simple giveaways or limited-time offers probably won't be enough to push the envelope for your brand.
You'll need to create holiday and end-of-season marketing campaigns that keep your brand at the forefront of people's minds. A campaign that also accounts for the entire buyer's journey and sales cycle is also important for success. You'll want to appeal to last-minute shoppers and those who like to get a jumpstart on tackling their holiday shopping list.
It's a tall order. But if you've been good this year, Santa will make sure your holiday marketing campaign is a success.
YOUR TOP MARKETING CAMPAIGN TRENDS FOR THE HOLIDAY SEASON
#1. DELIVER EXCELLENT, RELIABLE CUSTOMER SERVICE.
This should be a given at any time of year. But for the holidays, it's essential. The holidays are a hectic time for everyone, and your customers are likely already feeling frazzled before they check out your eCommerce store.
So, make sure you have dedicated staff ready to handle email, social media, and chat queries. If you have an automated chatbot, make sure it is scripted accurately for the holiday season so your customers aren't left feeling confused or frustrated.
#2. MAKE AN INTERACTIVE GIFT GUIDE
We've all got at least one person on our shopping list who is impossible to shop for. It could be your nephew who has everything or your extremely critical Mother-in-Law. Regardless, creating an interactive holiday gift guide can help your customers who are stumped for gifts.
It's also a great tool for generating more revenue or getting more sales from our favorite shoppers — the chronic impulse buyer. The holidays are a hectic time, so a gift guide makes the entire shopping experience much easier to handle.
Conventional gift guides have standard classifications like for:
Him
Her
Coworker
Boss
BFF
The dog
And so on. While these conventional classifications are good to include in your gift guide, make it even more useful. Add some classifications for products based on the recipient's interests and personality. For example, include gift categories for:
The one with the green thumb
History and antique lovers
Techies
Foodies
Cat lovers
The nephew who has everything
Helping your customers find gifts in this manner also reduces the sales cycle, increasing your revenue for the holiday season.
#3. OFFER FREE GIFT WRAPPING
Gift wrapping is the pits. It's messy, time-consuming, and for many, difficult to get right. One marketing campaign trend to get behind is to offer free gift wrapping. Your customers will appreciate the convenience and it can also help you gain a competitive advantage in such a highly competitive season.
In addition, free gift wrapping can also boost your brand awareness, especially on social media. Customers often record unboxings. So, look into branded wrapping paper or festive gift boxes to take advantage of this trend.
#4. FREEBIE GIVEAWAYS
While it's true that holiday shoppers are mostly focused on gift giving, they'd also like something for themselves. Offering freebies with a purchased gift is a great holiday marketing trend to use in 2022.
With this tip, you can entice customers to enter your online store. But you can also use it to get them to spend more than they'd planned, increasing your average order values. For example, offering a free item with a purchase of $75 or more can entice someone who was only looking at buying a $50 item to spend more.
But what if you're hesitant to offer a freebie? In that case, you can use free shipping as a reward.
#5. GUSSY UP YOUR EMAIL MARKETING CAMPAIGN FOR THE HOLIDAYS
Competition is extra fierce for the holidays. Chances are, your customers' inboxes are going to be crammed with a ton of promotional emails for many different brands. You might be thinking that it isn't worth it to add to the inbox noise. But you'd be wrong. However, you'll want to ensure your emails sing.
How so? With a creative email campaign that'll stand out from the crowd.
For example, you can send your subscribers a holiday vacation to-do list with links to your products. This will make your emails incredibly helpful while not being too sales-y.
#6. GIVE VIPS EARLY ACCESS
Give your VIPs extra incentive to shop with you this holiday season.
Rewarding your subscribers with early or exclusive access to offers is a great way to entice more buyers into your eCommerce store. They'll feel all warm and fuzzy inside that they've been given a discount before anyone else.
So, what are some effective ways to provide early access?
Give premium customers early access
Make early access marketing materials unique, creative, and amusing
Start the selling early before the holiday rush commences
It's also a good idea to reward your regular customers too. Automatically send discounts to them too. But for VIPs, give them a slightly bigger discount and early access to hot inventory.
Another way to use VIP early access campaigns to generate increased sales is to offer additional incentives.
For example, ask your VIP customers to share their stories, photos, videos, and reviews on social media with a dedicated hashtag before the official sale launches for the holidays.
#7. USE HASHTAGS
Hashtags are like little keywords that trigger the social media algorithms, serving up your offerings when people use them and share. Create dedicated hashtags for the holidays and encourage your followers to share them on Instagram.
Hashtags are incredibly useful for Instagram especially. While hashtags work on places like Facebook, they're not as popular. You'll have better luck with a hashtag campaign on Instagram.
Use hashtags to:
Generate buzz and awareness of your upcoming sales event
Encourage user-generated content when customers use the hashtag in posts about your products
Reach new customers searching for the best gift ever this holiday season
RETARGETING AND REMARKETING TO CUSTOMERS FOR MAXIMUM HOLIDAY SALES
The vast majority of people who land on your website will leave without buying a product. At first. That's where retargeting comes into play.
Retargeting is the process of getting your brand and offerings in front of people who've already visited your website, but didn't convert. Paid ads and email marketing are the primary means for retargeting leads.
For example, if someone signs up for your emails but doesn't buy anything from your store, you can send a followup email to trigger a sale. Emails can serve up images and links to the product pages they've visited. Or the email can remind them to head back to checkout and complete their purchase if they've abandoned a shopping cart.
In contrast, remarketing is focused on customers who've already visited your website and converted.
Whether your retarget, or remarket, you're targeting a very large group of people with highly specific, laser-focused campaigns with massive discounts.
But how can you generate a healthy ROI when giving a large discount for the holidays?
To entice consumers and keep your profit margins in the black, consider unleashing the almighty flash sale.
FLASH SALE TACTICS FOR HOLIDAY MARKETING CAMPAIGNS
Flash sales play on people's curiosity and hunger for suspense. So, offer flash sale deals at specific intervals.
The most effective flash sales give huge discounts, but you can do this in a way that ensures you're making a substantial profit. Only offer a big discount for a very short time and only for select items.
Some tips:
Plan ahead to ensure success
Heavily promote the flash sale on multiple channels
Generate buzz and encourage people to buy several days prior to kickoff
WE'RE ENTERING THE FINAL COUNTDOWN TO THE HOLIDAY RUSH. MAKE IT A SUCCESS!
It's critical for your brand to offer a holiday sales campaign that's streamlined and makes it incredibly easy for customers to buy. The most important piece of machinery in this race car to fast and furious sales is your website.
If your website doesn't have good UX or otherwise makes it difficult for people to purchase, your sales campaign will fall flat. And the second most important part of your campaign is your inventory and logistics. It would be terrible for your brand reputation to have a killer marketing campaign but no inventory to back it up.
So, how can you make sure your website is up to par and your warehouse ready and raring to go?
By getting in touch with the eCommerce experts at Lingble.
Reach out to us today for a free quote on how we can make your holiday sales a huge success in 2022.