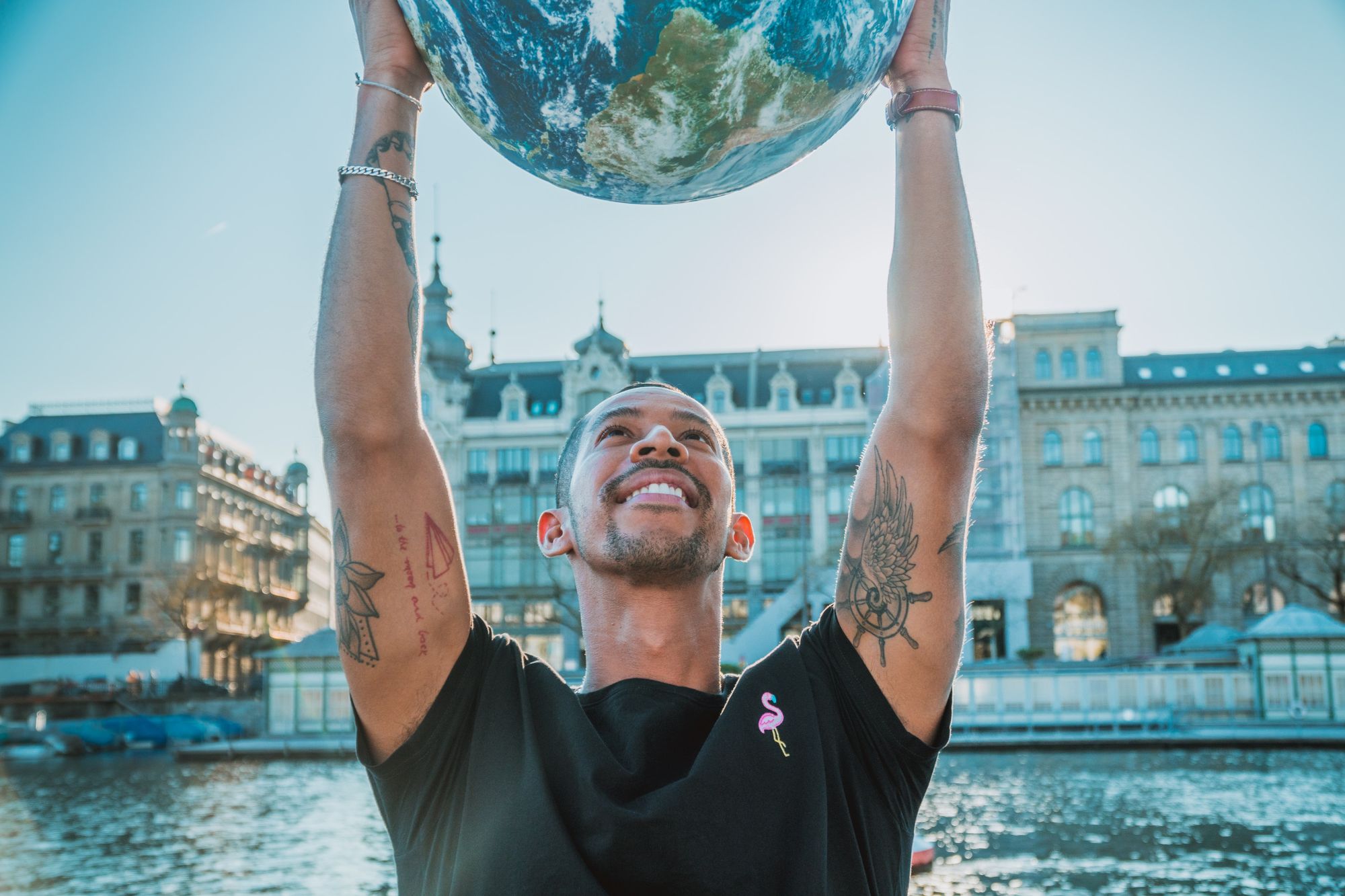 How eCommerce is Making the World a Better Place
Do you check out products and brands online before buying from them? Does a good website design factor into your purchase decision? Do you frequently visit Yelp! and Facebook to see what other customers say about a restaurant before ordering?
We're not attorneys around here. But these rapid-fire questions are critical things to think about if you want to create a successful eCommerce brand.
Buying online has become commonplace these days, making an eCommerce presence necessary for retail, drop shipping, and even wholesale businesses. Thanks to the ongoing digitalization, consumers from virtually every location benefit from the perks of online business and transactions.
eCommerce has effectively changed how we live, shop, and do business.
Over five billion people around the globe use the internet. More than two billion of them are digital buyers, and their numbers will continue to grow in the coming years. Not only this, but eCommerce sales account for nearly 16 percent of retail sales worldwide, amounting to $4.2 trillion, making it an increasingly lucrative choice for businesses.
And that's a good thing because eCommerce is transforming our lives by making it easier than ever to find what we need without even getting up from the couch. Isn't it nice to save time and money, and enjoy the simplicity and comfort of online shopping?
The good news is that it is just as advantageous for businesses to invest in an eCommerce platform.
eCommerce Creates New Business Opportunities
In March 2020, the world went into lockdown, as businesses were forced to shut down offices and stores to ensure greater social distancing and slow disease spread. The Covid-19 global outbreaks pushed consumers online to unprecedented levels, recording $82.5 billion in just 2020. It would have taken at least four years to reach this number looking at the traditional yearly growth rates.
The pandemic made people realize the importance of eCommerce compared to brick and mortar stores. They needed a solution to avoid long queues, increased risk of getting infected and product shortages, and online stores were the answer.
With the shifts in consumer shopping habits and growth of digitalization channels, along with convenience, affordability, and wide selection — online shopping continues to become more competitive and popular.
Here are a few more reasons why eCommerce is leading the charge to a better world.
Sell Without Any Geographical Limitations
Brick-and-mortar stores are limited to serving only their locales. If it's a very famous store, people from around the city might show up often to buy there. But such success stories are few and far between.
With an eCommerce store though, the entire world is your playground. Moreover, online businesses have access to global markets, which was impossible before eCommerce. Now, it's possible to easily sell products across borders and adjust prices according to international markets and regulations.
Not only this, the almost 4.5 billion people who use their smartphones to shop online have completely eradicated geographical boundaries when it comes to finding and buying things they need.
Greater Ability to Meet Sales Goals
Relationships and branding drive traditional retail shops, but this isn't the case with online stores.
With the growth of eCommerce, businesses and companies are available 24/7/365 days online. The products and services are available throughout the year, no matter its day or night, allowing companies to reach millions of consumers and generate more sales than ever.
As an owner of a brick and mortar shop, you're confined to limited inventory, physical store capacity, and the number of walk-ins you can cater to at any given time. On the contrary, online stores aren't restricted to the local market regulations and can handle thousands of customers constantly.
eCommerce owners can automatically sell more products while adjusting their inventory according to consumers' needs.
Also, it's not unusual for consumers to follow a link shown on search engines and land on an eCommerce website they might have never heard of. This additional traffic source is the tipping point for many eCommerce stores and businesses, allowing them to exceed their sales target and earn a higher profit.
Simplified Buying Process
Consumers no longer need to spend hours shopping for their items. Instead, they can order the products they want conveniently with just a few clicks. Customers can browse through a large portfolio of products or search websites that sell thousands of items and order whatever they like.
Beyond this, comparison shopping allows them to quickly compare two (or more) products, and find the perfect fit to ensure they made the right choice. This is also an excellent development for cementing brand loyalty.
Reduced Costs
The major tangible positive of eCommerce is the lowered costs. Undoubtedly, eCommerce is the most economical way to grow your retail business in the online world. It doesn't require massive marketing budgets, capital, or investment — rather, it's incredibly cost-effective.
Additionally, a part of these lowered costs can be passed to the end consumer in the form of a discounted price.
Ecommerce helps reduce costs in the following ways:
Marketing and advertising — Traditional marketing is quite expensive. On the contrary, search engine optimization, social media marketing, and even pay-per-click are better and cheaper options. Furthermore, they offer advanced targeting and higher reach, which is not possible through traditional marketing channels.
Real estate — This is a no brainer, since an online store doesn't need a pricey physical store to carry out its operations.
Personnel — Unquestionably, eCommerce offers a wide range of automation features such as streamlining checkouts, bill payments, inventory management, and other operational processes. As a result, fewer workers are needed, significantly lowering overhead.
Elimination of Travel Cost and Time
It's common for consumers to travel long distances to reach stores where they like to shop. Or they'll travel to check out retail shops at the other end of the city to buy their favorite products.
Due to the limited inventory and physical store capacity, products may not be available there and this leads to more time and money spent looking for things they want or need.
Online shopping allows these individuals to visit stores virtually and select their favorite product with just a few clicks while sitting comfortably in their homes. eCommerce significantly reduces travel times, since the products are also delivered to their doorstep. This convenience and lower time commitment from consumers has further escalated the growth of online shopping.
Creation of New Markets for Niche Products
It's hard for buyers and sellers dealing in niche products to locate each other in the physical world. But this isn't the case online. All it takes is a business website and search engine optimization to get your kind of target customers flocking to your eStore.
All consumers need to do is search for their desired products on the search engine, add the product to the cart and check out. It's that simple.
Let's take an example of obsolete parts. Before the advent of eCommerce, people used to throw away their old equipment. Also, they used to struggle with finding spares, checking every mechanic in town with little luck. Today, it's quite easy as one can locate parts online.
Targeted Communications
When consumers shop online, businesses gain access to their location, number, email, and other details. Many websites also use cookies to track user interaction and keep a record of their preferences.
Additionally, online shoppers often willingly subscribe to email newsletters to stay updated regarding current offers from their favorite sellers. No matter the reason, the information the consumer provides is quite useful for online businesses. It allows them to communicate the relevant messaging, offers and discounts, etc.
For instance, online shoppers searching for specific products on Amazon are automatically shown listings of similar products.
Wrapping Up
With people preferring online buying, it makes more sense for companies to invest in eCommerce development and the online customer experience. Yet, some companies are still hesitant to embrace the online shopping trend as they believe the current eCommerce growth is temporary. As soon as everything goes back to normal, consumers might go back to shopping more in brick-and-mortar stores.
However, eCommerce has become the new normal where digitalization and online buying patterns are here to stay. The domination of eCommerce is inevitable, and indeed, Covid-19 accelerated the transformation.
There's no denying that eCommerce offers unprecedented opportunities for businesses to earn more profit and grow successfully.
Get in touch with the online marketing and shopping experts at Lingble today to begin your eCommerce journey.