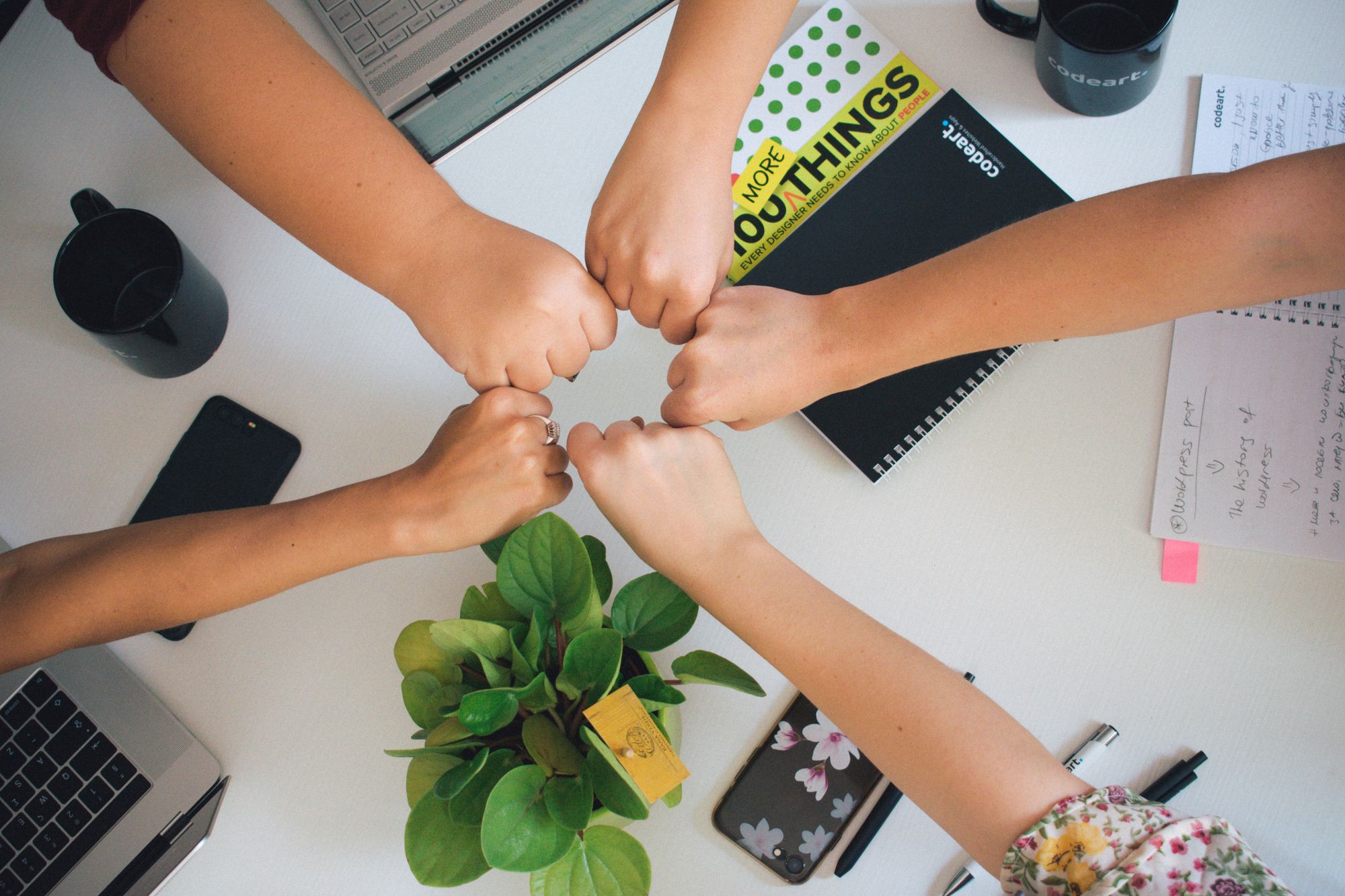 How to Develop a Powerful Digital Marketing Strategy for Your E-Commerce Brand
eCommerce has opened the door to an infinite number of opportunities to own a thriving online business. Of course, every eCommerce merchant wants to make more money and find new, lifetime customers. And there are so many options to choose from to generate demand and find new leads. But choosing the right digital marketing strategies for eCommerce websites isn't always easy.

So, how to develop a digital marketing strategy for eCommerce? It depends on your brand, goals, and customers.

In this article, we'll cover some of the most effective digital marketing strategies for eCommerce brands and offer some ideas for how you can implement them for greater conversions and sales.

Powerful digital marketing strategies for eCommerce defined

So, what exactly is eCommerce marketing? eCommerce marketing is a group of promotional strategies that boost traffic to your website, turn that increased traffic into sales, and generate recurring revenue.

The most powerful digital marketing strategies for eCommerce sites employ onsite and off tactics. For example, these strategies would build brand awareness on social media sites, backlinking strategies, guest blogging, etc., with the ultimate goal of increasing sales.

Additionally, you can use the strategies to generate increased sales for specific products or your brand overall.

Now that you know what digital marketing for eCommerce is, let's get into the specific strategies next.

#1. eCommerce SEO

All of your efforts will be in vain if you don't invest in this digital marketing strategy for eCommerce. No matter how you slice it, SEO, or search engine optimization, is the critical driver behind sending more traffic to your website.

SEO is an extensive topic, but for the sake of brevity, SEO is a set of signals that tells the Google algorithm that your website is high quality and that people want to visit it. Investing in sound SEO best practices will ensure that your website URL or specific product page will rank highly on the search engine results pages (SERPs). The higher your page is ranked, the more traffic you'll get.

Some ways to invest in SEO:

Research target keywords and include them in your product page URLs, descriptions, and articles.
Optimize your website for SEO best practices
Design your website for a good user experience
Invest in backlinks from high-authority websites

Investing in SEO stacks the odds in your favor that you'll show up for popular search terms related to your products.

#2. Partner with influencers

Find influencers in your niche. They don't have to have gigantic followings to impact your brand. Even micro-influencers can move the needle forward for your eCommerce business and help you generate brand awareness.

Okay, so why is partnering with influencers a powerful digital marketing strategy? Basically, you're getting in front of a new audience that's already part of your target market. And, you don't have to spend time building goodwill and trustworthiness with them. The influencer has already done that. They're basically an online celebrity who is working as a brand ambassador.

Influencer marketing shortens the sales cycle and can make your brand internet famous in certain circles. Additionally, there are more options on social media for direct buying right on the platform. So don't miss out on this unique opportunity!

Some of the most common ways you can compensate an influencer for their help are:

Giving them free products to trial
Paying them with the perpetual crowd-pleaser, cash
Offering them exclusive discounts on your products

Studies have found that 80 percent of merchants find influencer marketing an effective digital marketing strategy. For eCommerce specifically, Instagram is the most popular channel for finding influencers. But you don't have to limit yourself.

Do a little research on where your target audience is hanging out the most. You might be surprised to find that it's TikTok or Twitch.

#3. Instagram

Since we're on the topic of social media, let's talk about Instagram. It's one of the most powerful digital marketing platforms for eCommerce.

Instagram has over 500 million daily active users, and it's perfect for showing off compelling product photos and content for your eCommerce offerings.

But what's the key to Instagram success for eCommerce brands? It's engagement. Some of the best ways to engage with your audience on Instagram are:

Run a contest
Give followers a behind-the-scenes look at your product development
Add products to posts, Stories, and Reels to give followers a direct way to purchase

Instagram has its own shopping capabilities you'll want to take advantage of by building an Instagram shop:

Shoppable posts and Stories
In-app checkouts
Shop search capabilities
Influencer tagging

Instagram is practically an eCommerce marketplace by itself, and you don't want to skip building a following there.

#4. Reduce cart abandonment

Abandoned carts are just a fact of eCommerce merchant life. In fact, almost 70 percent of all shopping carts are abandoned. But why? It's because of friction in the sales process, which you'll need to address to lower your abandoned cart numbers.

Some of the most common reasons for cart abandonment are:

Surprise, sky-high shipping costs
Onerous account creation requirements
Slow delivery
Site seems sketchy
Long or complicated checkout process
Inability to see order total upfront
Website crashes
Stingy return policy
Not enough payment methods
Declined credit card

Before you do anything to remind customers to return to their cart, take a closer look at these reasons. First, determine why people are leaving their items behind on your site.

Can you offer free and expedited shipping?

Maybe your site is missing an SSL certificate that you can easily install for more secure checkout.

Streamlining your checkout process and offering more payment options are also possible.

Once you address and remedy the hesitations, you can move on to reminding customers to complete their purchases with an email recovery campaign. In addition, you may be able to close the deal if you offer them a coupon or free shipping.

Sometimes, customers simply need to be reminded to return to their cart. Use friendly reminders and a bit of urgency or FOMO to persuade them to complete the purchase.

#5. Send high-value emails

And since we're on the topic of emails, let's talk about your email marketing campaigns. Maybe they could use some sprucing up. Because it's not enough to simply capture email addresses. You have to send valuable, engaging emails regularly for effective eCommerce marketing.

Sounds complicated? It's not if you use an automated email series. You can create the emails, and they'll automatically send your subscribers at set times and triggers, which you determine for maximum engagement.

For example:

Create a welcome email series that triggers as soon as someone buys
Upsell related products to the subscriber's past purchases
Offer promotional codes and coupons
Send newsletters every month or quarter that communicate brand developments, company news, or product tips
Run holiday sales campaigns like BOGOs to move more inventory
Send personalized notes from the company founder thanking subscribers for their business
Ask for feedback on how to improve the customer experience
Solicit reviews and share them in promotional campaigns

Setting automated emails to run for holiday sales campaigns is an excellent way to generate sales during busy times of the year. Your customers will also appreciate the discounts.

#6. Localize

You might think that if you operate an exclusively online business, you can't jump on the localization bandwagon. But building brand awareness and sales in a specific location aren't just for brick-and-mortar companies. It's also for eCommerce!

You can use many tactics to localize your brand and build a following in a particular geographic market. Some ideas:

Determine where you have a large number of customers. Run a promotional campaign that targets that specific region.
Find out which products customers from specific locations tend to purchase or when they buy them. Capitalize on these trends with a dedicated campaign.
If you have a warehouse, promote your warehoused items with discounts or free and expedited shipping to customers who live in the same area.

If you haven't already, be sure to check out our guides on localization:

Conclusion

Digital marketing strategies for eCommerce websites are a broad topic. But these tactics are an excellent start for building your brand awareness and generating new leads and sales.

The digital marketing experts at Lingble are always here and happy to help. So get in touch with our team today to discuss your custom eCommerce marketing strategy.