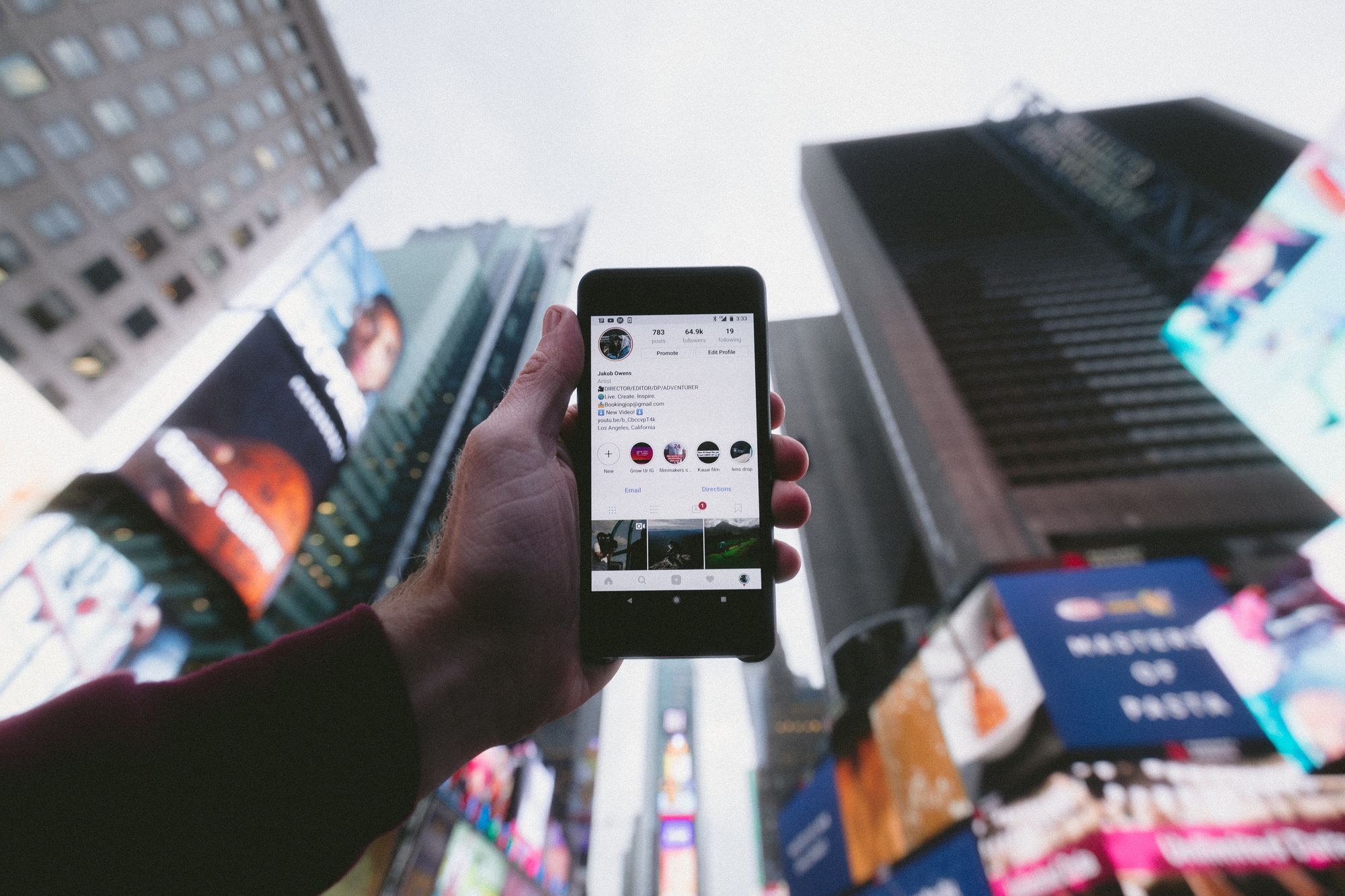 How to Increase Your Sales with Social eCommerce Strategies
In 2023, researchers predict that online sales will account for 22.3 percent of all retail sales. If you own an eCommerce brand, how can you obtain some of this growth in online sales for yourself? Social eCommerce, or social media sales, are a driving force behind the growth of some of the most popular online retailers.

Friction: It's bad for business.

You've probably seen social media marketing examples while scrolling your feed on places like Instagram and Facebook. These popular posts include an embedded link that takes you directly to a product page if you click on it.

But while using this particular form of social media marketing is a popular sales tactic, it comes with one major downside:

Increased friction.

You want to get as close to zero friction as possible in sales. That split second that someone takes to click an embedded link and head to a product page can be life or death for the final conversion.

To set yourself up for a win, you want to learn how to do social eCommerce the right way — by giving viewers that chance to buy directly, immediately from their social media feed.

Here's how to do it and why it's critical for increasing your sales numbers.

The superior social eCommerce experience

The most effective social eCommerce strategies allow customers to complete their purchases in-app. This reduces friction and the need to link a separate landing page.

Unfortunately, linking to a separate landing page creates unnecessary risk during the buying process. Enabling in-app purchases reduces friction and also increases impulse buying.

Social eCommerce vs. eCommerce

People often mix up the definitions of eCommerce, social media marketing, and social eCommerce. While these terms are all related to online marketing, they are technically different online sales tactics.

With eCommerce, you're giving your audience the typical online shopping experience. You're marketing and generating sales in traditional ways, with lead and demand generation tactics, and increasing conversion rates in your online store.

At its core, traditional eCommerce uses marketing tactics focused on increasing traffic to your website and dedicated product pages and converting that traffic into sales.

What about social media sales?

Usually, social media sales and marketing use the same tactics as eCommerce. You're generating traffic and drumming up interest on social media. But for the conversion to take place, you send the traffic to a dedicated landing page. The sale, overall, doesn't take place within the social media app.

So while the engagement happens on social media, the purchasing process happens on your eCommerce website. So technically, it's not social eCommerce.

Social eCommerce: A perfect blend of eCommerce and social media marketing

Social eCommerce gives you the perfect blend of traditional eCommerce marketing along with the increased engagement and reach of social media marketing. With social eCommerce, you can sell your products directly on the app.

A significant benefit of social eCommerce is that you don't have to use business social media accounts for user engagement. Instead, you can take advantage of having a captive audience with shopping capabilities built directly into your posts.

Current statistics show that social eCommerce, or social commerce as it's sometimes called, has a market of $89.4 billion. Furthermore, researchers predict that the number will grow to $604.5 billion by 2027. That is a massive increase, and you'll want to take full advantage of it.

Why is the social commerce market growing?
Before social media companies made in-app purchases possible, the eCommerce buyer's journey looked like this:

You're scrolling your feed and see a product you like
So, you click on the link to the brand's product page
Then, you go through a lengthy checkout process

Arguably worst of all for the consumer, that checkout process included giving away personal information to a brand hardly known.

Not only that but clicking away to an external site could sometimes introduce technical issues that made it challenging to complete a purchase. This increased friction would frustrate consumers and also increase website bounce rates. Social eCommerce eliminates these downsides.

Here's how the typical buyer's journey works in social eCommerce:

You see a product you like while scrolling your feed
You tap on the product and are taken to the in-app checkout
Payment information is automated entered into the correct fields, and your favorite payment method is already selected
Hit buy

Voila! That product you've just gotta have is on its way.

Tactics to increase your social commerce sales

Not all social media apps allow you to make in-app purchases. If you want to jump on the social eCommerce bandwagon, you'll need to use the following platforms:

Facebook
Instagram
Pinterest

Here are some tips for standing on social media for in-app purchases.

#1. Find where your target customer is on social media

This is really important. You don't want to invest in a social media platform where your core demographic is unlikely to be. But you may wonder if playing the numbers game and marketing your business on all the channels is a good idea.

We don't recommend this tactic. Ultimately, it's a waste of content and budget. So, identify which social media channels are the most popular with your customers before you do anything else.

Focus on your top one or two social media channels. See which channels get the most engagement and what type of posts get the most attention. You can even send a survey to your audience to see where they like seeing your social posts.

#2. Make posts shoppable

To give posts in-app purchasing capabilities, you'll need to make them shoppable. Shoppable posts turn casual browsers into paying customers within seconds.

Another reason social commerce is becoming so popular is that 81 percent of consumers research products on Facebook and Instagram before purchasing. Making your posts shoppable makes this research even easier for them since they can buy right there on their feed.

#3. Increase conversions with social proof

Overcoming objections is part and parcel of increasing your conversion rates. Social proof is an incredibly effective tool for dispelling doubts and getting people to purchase on social media.

So what exactly is social proof?

Customer reviews
Testimonials
Five-star ratings

Anytime you get a good review, rating, or testimonial, don't let it go to waste. Instead, share the good news with your target audience and help make their purchasing decisions easier. Genuine customer reviews increase audience trust and help consumers decide if your offering is right for them.

#4. Implement customer service best practices on social media

Customer service on social media looks a little different than on an eCommerce site. For example, if your customers have a question about a product, they might navigate to an FAQ page, contact you directly via a contact us form, or submit a question to your on-site chatbot.

You don't want to forget about your social media shoppers once you go the social eCommerce route. Shoppers won't appreciate having to take the time to navigate to your website for answers to their questions and concerns. So instead, implement social customer service best practices on your social media page with social media messenger.

You can automate your social media messenger with a chatbot or manually answer customer questions. Using social media messenger reduces friction and assuages customer concerns quickly, giving your conversion rates the best chance of success.

#5. Partner with influencers

Influencer marketing on social media is a must for increasing your social eCommerce sales.

Influencers have a much bigger, engaged audience, and they've already done the heavy lifting of getting those people to trust their judgment and recommendations. Partnering with an influencer allows you to take advantage of the goodwill they've built and gets you in front of a captive, targeted audience.

There are a couple of ways to go about finding influencers for your brand. Identify influencers already popular in your niche. You can compensate them with a free product in exchange for a review.

Another tactic is to use your VIP customers to become brand ambassadors. For example, create a rewards program and ask them to share content using a specific hashtag. You can also ask them to make a video testimonial and offer to feature their video on one of your posts.

Ready to boost your social eCommerce sales?

Taking advantage of new technology and emerging consumer trends will allow your brand to stay competitive and increase your sales numbers. Social eCommerce hits all these notes and is predicted to grow to staggering heights within the next few years.

You want to get in on the ground floor when it comes to lucrative trends such as this. So don't miss your chance to increase your sales with social commerce before the market becomes noisier and harder to break through.

Ready to get started? Reach out to the marketing experts at Lingble today for a free consultation.