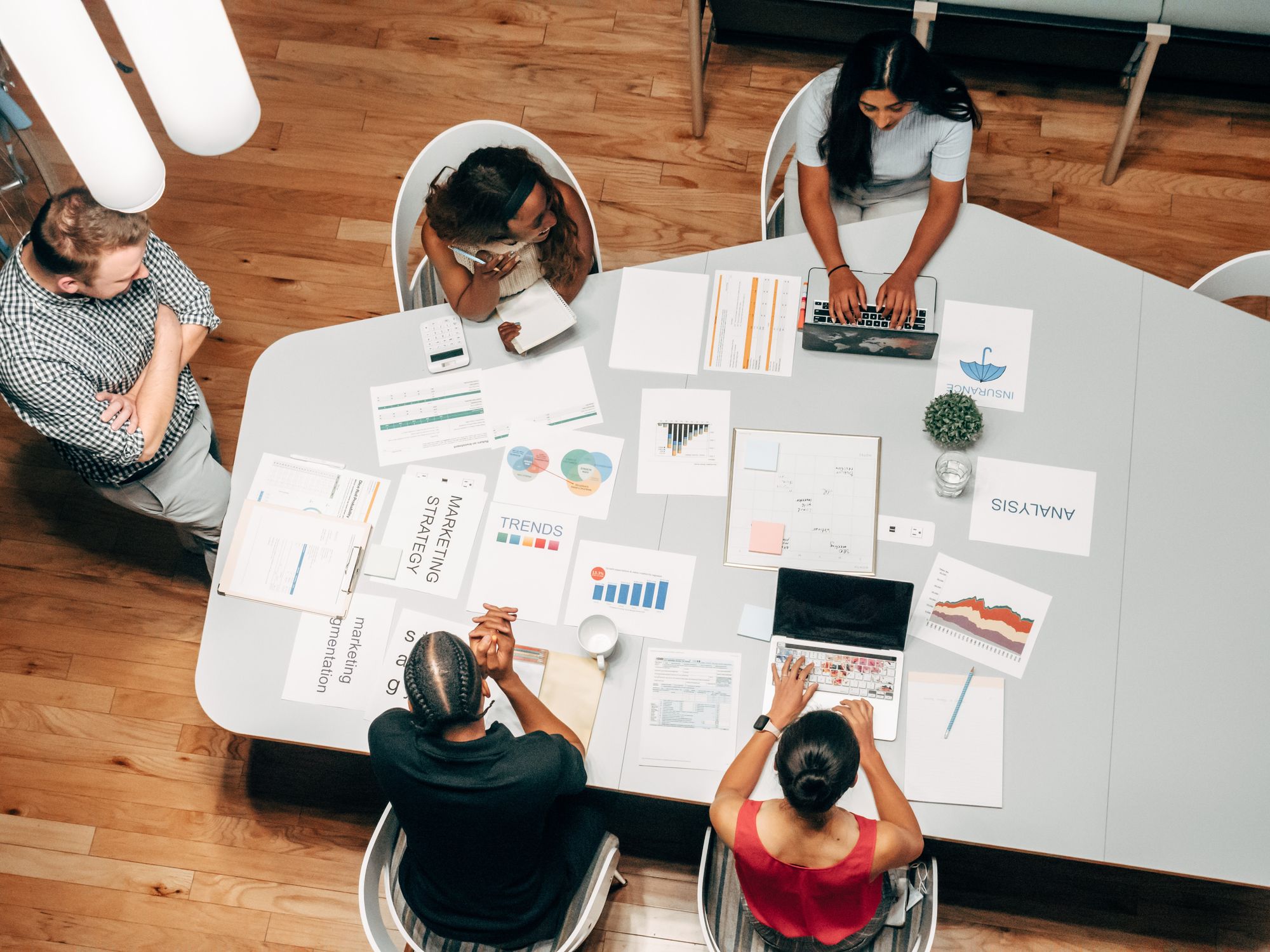 How to Polish Your Easter eCommerce Campaigns for Max Success and Shine
It's the time of the year for chocolate bunnies, Easter eggs, and hot cross buns once again. Businesses are looking for new and creative ways to boost sales in preparations for another great Easter season and create killer Easter eCommerce campaigns.
The question remains, though, why is Easter so crucial to commercial ventures?
Easter is a widely-celebrated holiday and individuals like shopping for friends and family or simply shopping more throughout the holidays. Sixty-five percent of American Christian adults celebrate Easter, according to recent surveys. The majority of people (79%) in a study by Statista stated they love observing this particular holiday.
The season is busy for marketers as well. Even businesses that don't make Easter treats find it a great time to get out there and market their products and services.
We've compiled a list of Easter marketing ideas that'll have your target audience follow the bunny trail you've laid out for them.
Top Easter eCommerce Campaigns Marketing Ideas
If you're reading this, you might not be one of the big guys who can spend billions on crazy Easter eCommerce campaigns, and your marketing budget doesn't let you run massive, glitzy campaigns. So, as a small business owner, what can you do to make huge sales this Easter on your eCommerce store?
Here are a few Easter eCommerce campaigns ideas that can give your business revenue a boost:
Plan ahead for Easter on your website
You can add an Easter theme to your website to liven up your Easter eCommerce campaign. A rabbit with Easter eggs displayed on a Happy Easter website banner can be a great way to let your audience know they're welcome for Easter shopping.
Easter eggs, chocolate, bunnies, baskets, cakes, lilies, and nests are just a few of the many possible decorations you might use.
Here are a few more website concepts:
To make it easier for your customers to find your Easter merchandise, include a menu item for it in your website's navigation
Remind visitors of the upcoming holiday with banners on your homepage
Transform your text styles into symbols and patterns associated with Easter
Use Easter-themed colors and fonts on your website. Since Easter is a springtime event, pastel colors, such as baby blue and pink, are prevalent
You can use an online tool to create banners, monitor your banners' click and retention rates, and analyze their design. These tools also allow you to customize your banners based on your visitors.
Pay to advertise
Pay-per-click advertising could be a great way to supplement your social media efforts. For example, you can focus on a specific campaign topic (like Easter) at the same time as you target specific consumers.
Create the campaign ad, specify your budget, and keep an eye on how it does. A/B tests (also known as split testing) are a great way to see which of your advertisement garners the most attention. Is there a more effective combination of graphics or text? This knowledge will come in handy for this year's festivities and for the ones to come in the future.
Conduct thorough keyword research in advance to ensure you're targeting the right audience.
Take a fresh look at things
Do something a little differently from what everyone else is doing, and don't be afraid to go against the grain and think outside the box. Create campaigns that reflect your company's visual identity, including colors, tone, and style. Use limited-time deals and little rewards for your virtual Easter egg hunts.
Customers will be more likely to participate in your campaigns if you use creative methods like recipes, hashtag campaigns, eye-catching pop-ups, sweepstakes, and other promotions.
Use social media to spread the word
Begin posting on social media at least two weeks before Easter to build anticipation as a part of your Easter eCommerce campaign. Promote your products, give discounts, and use special offers to entice your target demographic. For example, you can publish a countdown to Easter, give consumers coupon codes, and promote your Easter-themed merchandise on your social media accounts.
Don't forget to spice up your postings with eye-catching colors and creative subtitles. Finally, tell those that come to your eCommerce website about it via social media.
Using social media to spread the word about a brand is a powerful strategy. You can run an Easter promotion campaign on Instagram, Facebook, TikTok, Twitter, Youtube, and LinkedIn, depending on your brand. We strongly recommend incorporating hashtags in your postings because hashtags are widely available on most social media platforms.
Prepare your written and visual content far ahead of time to be ready to post on the eve of Easter and on the day itself.
Curate your eCommerce products
It will be simpler for grocery stores, specialty chocolate shops, bakeries, and other establishments to provide unique Easter offerings. Even if you don't sell food products, you can still plan product collections.
It's not the point of this holiday to attempt to connect every single item to the event. It's just like any other holiday. Instead, things that seem relevant should be carefully selected.
Easter is a great time to launch a limited-edition product line, such as hand-crafted children's bedding, dog leashes, or other items. If you're a general goods retailer, you may want to stock weekend-friendly products.
Some examples are supplies for Easter lunches, products for family picnics, and other items that help clients have a good time over the holiday weekend.
Implement influencer marketing
This decade's top marketing tactic, influencer marketing, calls for participation from eCommerce sites. What better Easter eCommerce campaign idea to get the word out about your themed merchandise or other products than by collaborating with influencers?
This type of marketing can be used in various ways by e-commerce businesses. Send out your products to leading influencers in your niche, and wait for them to review on their social media platforms.
As an alternative, you may collaborate with influencers for an Easter-themed campaign. This involves giving them coupon codes that they can share with their audience or paying them to make relatable content about your Easter products.
Promote your influencer collaborations on your own social media pages to gain more exposure for the campaign.
Create an Easter egg hunt
Reward your website's visitors with a discount if they find all the Easter eggs hidden on your site.
Because clients will have to search through your whole website to locate them, this tactic is particularly clever because it forces them to view pages they might not otherwise have seen.
When all the eggs have been found, they will be taken to a page with a coupon code.
You can expect a boost in traffic and conversions with the help of your Easter-themed mailing. Simple WordPress plug-ins can be found reasonably priced and are usually relatively simple to incorporate.
Set up email and push notifications
Your clients must be reminded of the upcoming Easter celebrations during a busy holiday season. You can use various methods to remind your clients of your forthcoming Easter sales.
Email and push notifications are two of the most effective methods for increasing customer loyalty and foot traffic to eCommerce sites. Push notifications and emails can also include personalized discount coupons. If your customers see this, they'll know about your promotion.
Customer-generated content
The ability to reach new and existing clients through user-generated content is unmatched. A fantastic way to promote your Easter eCommerce campaign is by incorporating storytelling into your marketing strategy to encourage customers to create their own videos, each with a unique hashtag, to share their Easter memories.
Customers are more likely to engage with your brand if they can identify with it. Sending out multiple emails leading up to an event, such as an Easter egg hunt, can provide clients with a more engaging experience. Your own videos, in which you feature members of your team, can also benefit from the use of storytelling.
Easter eCommerce Campaigns: Punchline
As an eCommerce business owner, you've got several effective options for promoting your online store during the hectic holiday shopping season. Preparation is vital when it comes to promoting your business during the holidays.
With only a few minor alterations to your website and a well-executed social media campaign, you can attract more customers to your store without spending a lot of money or time.
Reach out to us today for a holiday-themed sales promotion that'll have you hopping along like a happy Easter bunny.