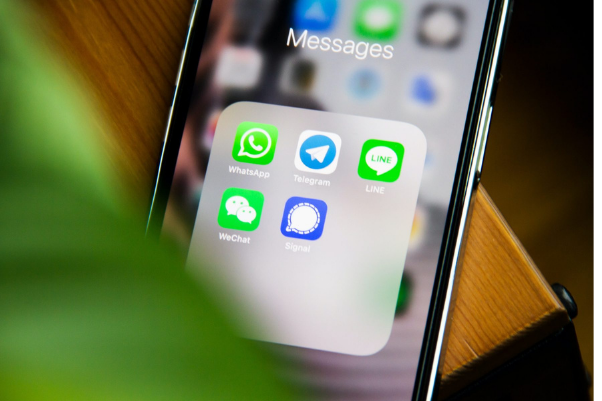 How to Set Up a WeChat Business Account to Enter the China Market
You've heard of WeChat, right?
Maybe you've heard people refer to it as "China's Facebook." Or maybe you use it yourself for messaging or making calls.
At any rate, most people outside of China usually think, "Eh, WeChat is just another social media app."

If that's the case, you've seriously underestimated WeChat's power to grow your eCommerce business. This isn't some lackluster messaging app; it's not even an all-in-one social media app.

At its core, WeChat is a huge digital ecosystem. It's a platform for making calls, texts, micro-videos, online payments, groups, and much more.

With over one billion active users, WeChat is the reigning social media platform in China. If you've been trying to gain a foothold in the Chinese market, you need to use WeChat for business.

But if you're new to the world of WeChat, don't worry. At Lingble, we work with international eCommerce professionals and frequently advise on moves into the Chinese market. Let's dig into what WeChat is, its benefits for eCommerce businesses, and how you can set up a WeChat business account as a foreign entity (it's easy—we promise).
What is WeChat, exactly?
Tencent launched WeChat in 2011. In the years since, it's become the most-used social media platform in China—and it's a big deal.

As of 2020, WeChat had 1.17 billion users, with 1 billion users based in China. That's massive! It's more than one out of seven people in the world, or more than three times the population of the United States.


Like we mentioned earlier, it's not appropriate to label WeChat as just a social media platform. It eclipses Facebook and Instagram in terms of features. Here's just a small sampling of what you can do in the WeChat app:

Messaging: Whether you want to send videos, take phone calls, or send text messages, you can do it through WeChat. It even includes voice messages and digital stickers.
The Moments feed: This feed works similarly to the Facebook feed, where users can post updates and photos to their profile.
Posts: WeChat users can read articles, tip authors, leave comments, and save posts from public accounts. This means users are already primed for interacting with businesses, marketers, social media influencers, and traditional news outlets on WeChat.
Transfer money: That's right. Users can shop digitally or around town and pay for goods instantly using WeChat Wallet.
Customer service support: Users connect with WeChat business accounts within the app, using it largely to submit customer service requests.
Third-party updates: WeChat integrates with online shopping, food delivery, and even the Didi ride service. It's truly an all-in-one app that streamlines users' lives in one digital space.

Basically, WeChat is the ultimate app that lets users do just about anything. Although it's the fifth most-used social networking app in the world, WeChat is a big deal in China. Users rely on it for news, payment, and socialization, so if your business wants to get in front of Chinese shoppers, you need a WeChat business account.
4 reasons you need to use WeChat for business
By 2022, the Chinese consumer market will be valued at $8.4 trillion. As the most populous country in the world, it shouldn't come as a surprise that WeChat's popularity in the Chinese market is a boon for businesses. But if you aren't familiar with WeChat at all, it might be difficult justifying an expansion to your eCommerce team.

What's clear is that international eCommerce businesses can't afford to overlook the Chinese market. WeChat should be a critical part of any business's expansion into the Chinese market for 4 reasons.
1 - Built-in eCommerce ecosystem
While brands can't sell directly on WeChat, it's still a valuable eCommerce marketing tool. WeChat allows you to send customers messages, allowing them to check their latest balance and offering customer support where customers already are online.

Basically, from customer support to sales, WeChat is key for communicating with Chinese customers because they're already primed to interact with WeChat business accounts on the platform. There's no need to invest in a separate messaging, email, or billing system if you don't want to, streamlining your technology stack considerably.
2 - Customization and localization
Although brands can't set up a proper eCommerce shop on WeChat through the official WeChat account, it does allow brands to customize everything on your account. While you're free to brand yourself as you see fit, this is a great opportunity to localize your brand for a Chinese audience, too.

But there are tons of brands on WeChat, which means you need to make a big effort for people to recognize you.

Like most customers, Chinese shoppers gravitate to applications that they already know and love. But it's still on you to localize for Chinese shoppers, like using their preferred language. Since 78% of shoppers say they're more likely to buy from localized eCommerce shops, localizing gives you more opportunities when you use WeChat for business.

Another easy way to localize yourself on WeChat (and take over the Chinese market more quickly) is to collaborate. Find local Chinese brands you can work with. For example, UNIQLO does huge collaborations with local artists to build buzz.

Search for Chinese brands that consumers already know and love. By collaborating with them, you can tap into the other brand's trusted image as you promote your WeChat business account.
3 - Influencer partnerships
Influencers aren't just a Western phenomenon; they're a huge deal in China, and specifically on WeChat. While the Chinese market largely refers to influencers as "KOLs," or key opinion leaders, 1.5% of their followers immediately make a purchase based on an influencer's WeChat promotions.

Because Chinese consumers already trust these influencers, you have the opportunity to tap into a ready-made audience who trusts you. However, keep in mind that your influencer should link to your WeChat business account in their promotions, not your website. Chinese consumers are used to learning about products via WeChat, and asking people to click through to your website can result in lower ROI.
4 - Mini Programs
WeChat has plenty of other exciting features for both brands and users, including Mini Programs. Also known as mini-apps, these are applications that run within the WeChat app itself. Users don't have to download mini-apps; they only need to find them on the WeChat app to use them.

As a brand, you'll want to use WeChat's Mini Programs to give users the same freedom and independence they would experience on your brand website, but within WeChat's convenient, diverse ecosystem—and massive user base. For example, Mini Programs give you full control of your design and which images you display. Instead of simply sharing a bland link to your product pages, Mini Programs allow you to natively share products in a visually appealing way on your WeChat business account.

But why would you use WeChat when you could just invite Chinese shoppers to your brand website, anyway? It comes down to social sharing: because WeChat is a social platform, Chinese consumers are much more likely to share eCommerce promotions with their friends or family through the app. In other words, WeChat removes the barriers to word of mouth marketing, which can bring in 5X more sales than paid advertising efforts.

WeChat Mini Programs are also accessible to users offline. If you're targeting shoppers in remote areas with slower wifi, WeChat Mini Programs allow users to make payments without an internet connection.

And if Mini Programs sounds too technical or complex, think again. Unlike actual apps, you don't need to create Mini Programs for multiple operating systems.

If you don't have the resources to invest in a WeChat Mini Program, we suggest getting started with an official account. From there, you can apply for access to create a Mini Program because you'll have a verified service account or subscription account.

But you don't have to do this by yourself. Lingble's expert WeChat team is available to create your Mini Programs so you can reach Chinese shoppers even faster.
4 steps to set up a WeChat business account as a foreign entity
WeChat is a Chinese app, so if your business isn't based in China, you might wonder if you're even allowed on the platform. Rest assured, you're welcome to join WeChat. There are a few extra hoops you'll need to jump through to join the platform, but it's nothing you can't handle.

When it's time to get serious about WeChat, follow these 4 steps to join the platform as an eCommerce business.
1 - Get the right WeChat account type
If you're thinking about joining WeChat, the Lingble team recommends you familiarize yourself with WeChat's account types first.

Your first (and best) option is a service account. This is a better option if you want access to WeChat's Public Platform features.

With a service account, you get:

4 broadcast messages per month in the form of push notifications
Up to 8 articles can be published per broadcast
GPS notification to point to offline stores (on user approval)
Custom menus
WeChat Pay/Coupons
API integration for CRM, etc
External-link allowed

Your second option is a subscription account, which is better if you want to push more frequent content to your audience. With a subscription account, you get:

1 broadcast message per day
Broadcast messages displayed in a dedicated Subscriptions message folder
Up to 8 articles can be published per broadcast
No geo location to point to brick-and-mortar stores
No push notifications
No mobile payment support
No eCommerce facility
No API integration
No external-link allowed

Most businesses will probably go with the service account because a subscription account doesn't support payments, but you do have the choice.
2 - Prepare your documents
Because you're a foreign entity, you can't just join WeChat for business; it isn't like Instagram or Facebook. Before you sign up for the platform, you'll need several documents. We recommend gathering everything ahead of time to make your WeChat registration a breeze.

Non-Chinese businesses will need this information:
Email address
Business registration information, including your business formation number
Administrator's information, including a copy of their passport or driver's license
3 months' worth of phone bill statements for the person who will be the account administrator
Telephone number
Bank account details (it costs $99 USD per year to keep your WeChat account active)

You should expect it to take anywhere from 1-2 months to get your WeChat business account up and running, so be sure to give your team enough time for the red tape.
3 - Create your account
Here's where the fun begins! It's time to create your WeChat account. Go to WeChat's official registration page and click "Register Now."

Next, you'll need to select your account type. Service Account is the default option for non-Chinese businesses, and that's what we recommend you choose.
WeChat will then prompt you to fill out your information, like your email address and password.
Next, you'll need to add your company and admin information. You need to provide this information to set up your account:
Company name
Company registration number
Account manager's name
Account manager's mobile phone number
Driver's license number or ID that verifies your account manager
WeChat will then process your information and let you know if it approves your account. However, you can't start using the account once it's approved; you have to verify your account to start using WeChat for business.
4 - Verify your account
You have to verify your account within 30 days of it being accepted by the platform. Otherwise, WeChat will cancel your account.
Fortunately, verification isn't that difficult. You'll need to fill in the following information:
Legal company name
Legal representative
Company registration address
Office address
Office phone number
Scope of business (you can enter "none" if this isn't on your business license)
But you're not done yet! WeChat will need you to upload these documents to verify your account:
Business license
Official application or verification letter
Your account contact's mobile phone bills
Copies of their ID, passport, or driver's license

Now you'll need to create the name for your official WeChat account. If you have a trademarked name, you'll need to provide your trademark license or registration certificate.

If you choose a Media name, you'll need to provide a media license.

Optional vocabulary gives you the freedom to choose a name that's different from your official company name. Of course, the name needs to be available on WeChat, and you need to be able to support your case for choosing the name. For example, if your name is "Stacy's Accessories," you need to justify changing it to "Access-O-Rama" on WeChat for business.

After that, you'll confirm your account verification and pay the WeChat verification fee, which is $99 USD annually.

WeChat will be in touch with you within 5 business days to verify your account.
Create your WeChat business account now
No network is bigger in China than WeChat. This hybrid social network and eCommerce platform is a must for any eCommerce brand setting its sights on the lucrative Chinese market. WeChat is, by far, the most comprehensive platform for growing your eCommerce brand quickly.

Rely on WeChat to build an eCommerce channel in China, localize your content, partner with influencers, and tap into the power of Mini Programs. Even as a foreign entity, you can set up your WeChat business account with 4 simple steps that will help you reap the benefits for years to come.

If you're targeting the Chinese market, don't expand without expert help. Get in touch with Lingble to strategically enter the Chinese market and use WeChat as an important part of your eCommerce strategy.