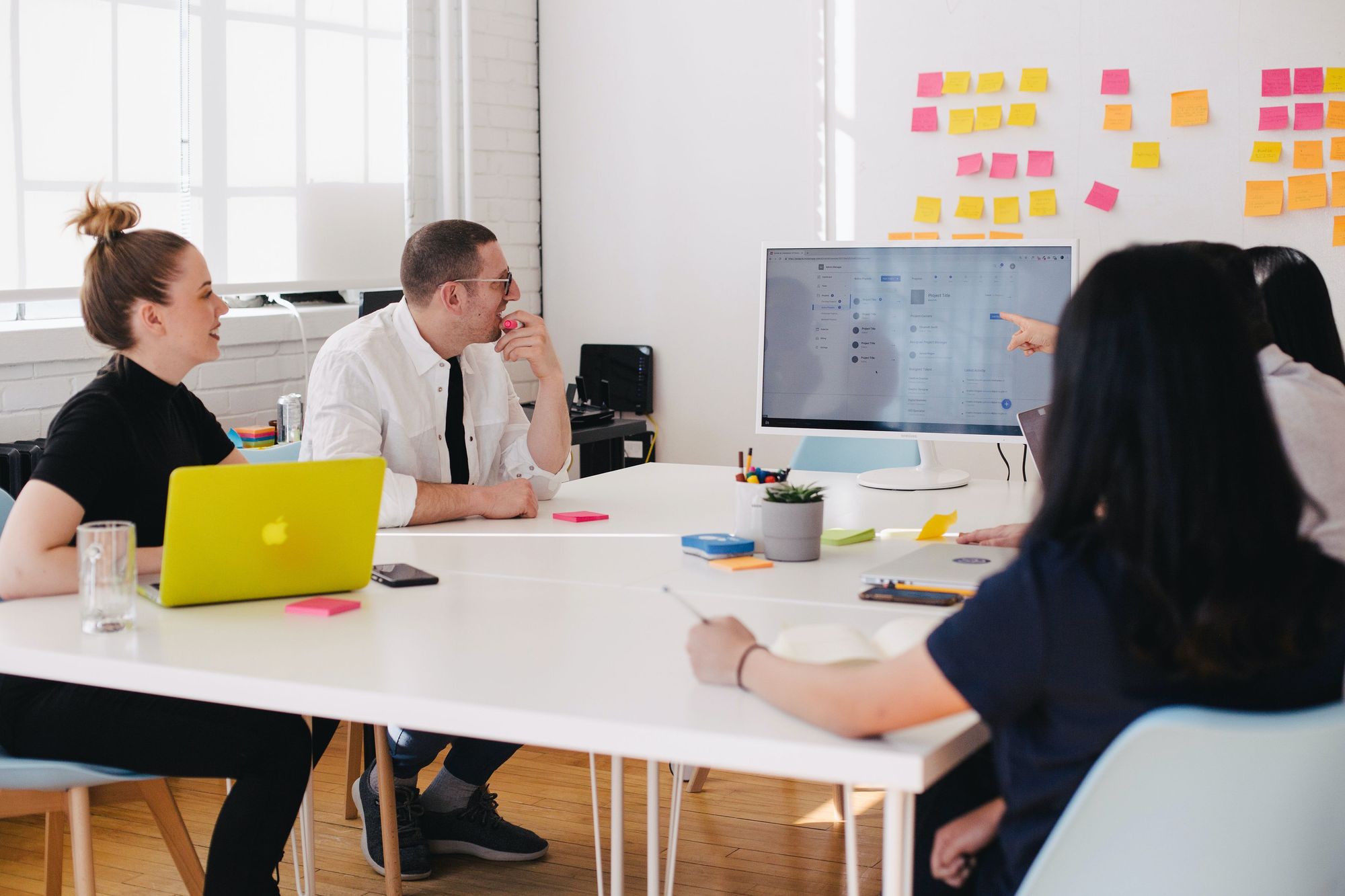 How Well Do You Know Your Customers?
Data that divulges your customer's behaviour, preferences, and buying process should be the lifeblood of your business. As it turns out, 82 percent of companies that use buyer personas have an improved value proposition that gets them better sales and profits.
No matter how big or small your business, knowing your customer is the first step to acing sales with your target market. So, why is it that many sellers still don't know whom they are selling to, and how can they do better?
Difficulties Creating a Complete Customer Profile
Marketers have multiple strategies at their disposal to get to know their customers. They can also follow the latest trends and predictions to understand consumer behaviour and overcome the challenges of making buyer personas.
One of the biggest mistakes marketers make is believing that a complete customer profile can be made from one input form or market survey.
But you need to use different sources to collect data and survey all potential markets where you sell to get to know the people who buy from you. For that, you must build a complex and integrated system that takes a lot of due diligence, time, and resources.
Because this process is a bit complex, most companies don't attempt to create a complete customer profile. Unfortunately, this hurts them in the long run.
The way we see it, it's best to do the legwork on getting to know your customers as soon as possible.
9 Steps to Know Your Customers
You may not know everything about your customer's behaviour and preferences. But you can get valuable insight using these nine steps.
Identify Your Customers
The first step is to identify your customer core demographics —  the age group, race, location, and community — that frequently buys your product. This info will introduce you to people you should market and sell to the most because your probability of success is higher with them.
This data will also help you specifically design the product and your marketing strategy to target them. This way, more of your target audience becomes aware of your products, gains interest, and hits the buy button.
Know Your Competitors
Most businesses don't realise the importance of knowing what they are up against. But it is a vital part of learning about your customers.
When you fail to satisfy your prospective clients and customers, where do they turn? What is it about the rivals you don't or can't offer? How can you formulate products and services to beat them in this game?
What is your unique value proposition, i.e., what sets you apart from the crowd?
To answer these questions, you'll first have to know who the crowd is and what they offer. Study your target audience to learn what they prefer in your competitor's product. Then apply it to your brand.
Know What Prospective Buyers Will Pay
If you're launching a product for the first time, you need to find what people are willing to pay for it. Otherwise, you'll have stock rotting away in warehouses. When you price the product above your target audience's buying range, it will never make good sales.
Therefore, you must determine how much money people are willing to spend on the item. You can conduct surveys and look at your competitor's prices to estimate the prices you should charge for your products.
Uncover Market Need vs. Want
Another essential step to knowing your customers is whether they even need your product or not.
The answer to this will also help you price your product as a luxury or essential item. Usually, when people spend on an essential, needed item, they want the best deal possible.
On the other hand, if you sell a luxury item, it has to be the best possible quality to attract those with disposable income and a thirst for the finer things in life. In this instance, pricing your product too low hurts your brand image.
Either way, your product should be able to solve a pain point for your customers. Find the real emotion and desire that pushes people to buy your product. You must target it in your marketing strategies. This way, your product appeals to more people, boosting your sales.
Ensure Packaging Appeals to Their Aesthetics
Packaging has two essential features. The first is protecting the product from outside elements and maintaining its shelf life. Second is grabbing attention and enticing people to buy. For e-commerce store owners, your product's packaging is the first challenge you'll need to overcome and tweak for seamless shipping.
The second challenge is maintaining the product quality after it's been opened. Due to inadequate or improper packaging, the product can spill or not reach customers in proper condition. Many packaging and shipping companies cannot provide a controlled environment, lowering the product's shelf life.
One reason your sales are decreasing can be poor packaging that doesn't appeal to your target audience's tastes. Therefore, you need to know how much product packaging affects your sales.
It's vital to understand what your customers think about your product packaging and what they expect from brands in your industry. Moreover, ask your customers what they prefer in a product's packaging design and implement it into your offerings.
Gather Opinions About the Product
Sometimes, people intend to use a product long-term but quickly decide they don't like it. As a result, sales numbers start to decline, and companies don't know what went wrong.
Open a feedback forum where customers can share their experience with your product anytime. This should be a closed forum so only you know whether people like your product or not.
You can contact the participants and ask them for improvement points. Another way is to conduct annual or biannual measurements. This way, you learn how even minor changes affect long-term product use.
Find the Most Important Features of Your Product
Different groups of people use your product. So, you need to know what different product features are attracting these specific groups.
For example, one group may value aesthetics, while a second group feels your price is right. So, if you want to know your customers, learn the most important features they want your product to have.
These features could range from packaging, pricing, product result, removal of a pain point, etc. Target them in your marketing campaign to grow your revenue when you've figured this out.
Look for Growth Opportunities
As a business owner, it's your job to look for growth opportunities to push your company forward. A product may seem perfect, but there's always room for improvement.
Instead of being comfortable with the sales revenue, ask your customers what more they expect from your product. How can you upgrade your offerings according to their needs?
To successfully upgrade your product, you need to know your customers. And to do that, you must conduct surveys, gather feedback, collect and analyse data. After doing this, you can identify the growth area for your product.
This research will also increase your knowledge of your customers, what appeals to them, and which features they're willing to spend money on.
Make Sure Buyers Trust You
Trust is an essential factor of the customer-seller relationship. If your customers don't trust your company or your products, they won't buy from you. That's why it's crucial you understand how much your customers trust you and what you can do to improve your brand's reputation with them.
Conduct experiments, surveys or gather feedback to know where you stand. It's also a good idea to create a trust scale and ask your customers to rate your products from one to ten.
Moreover, you can include a section asking why they trust your brand or if you need to improve. This will give you insight into which areas you need to fix to ensure your brand is a hit with your target audience.
Wrapping Up How to Know Your Customers
Knowing your customer ensures your company's success as a business owner or a seller. However, not many companies understand who their customers are and what they want in a product. Complicating things further, there's no complete tool to make a perfect customer profile and buyer personas.
However, you can achieve this and get to know your customers with Lingble at your side.
Contact us and we'll create a comprehensive eCommerce setup that's perfectly created according to your unique brand and your customers' needs. Our eCommerce marketing experts will ensure that every aspect of your store supports customers and increases revenue.