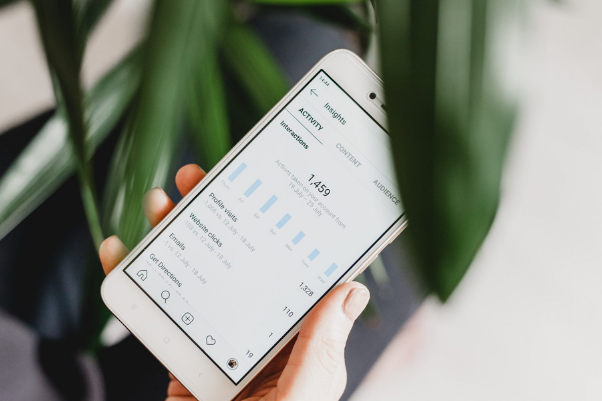 Influencer Marketing: How to Find Your Brand's Most Passionate Advocates
Earlier this year, the influencer marketing industry was projected to be worth $15 billion by 2022, up from as much as $8 billion from 2019. While COVID-19 has changed the entire landscape, the impact of influencer marketing is still undeniable. Despite partnerships and travel-based events being on a decline, people are spending time on their phone - resulting in a sharp increase in engagement rate on social media platforms. Nearly 80% of influencers have reported higher engagement from their followers, a true testament to the research showing that average screen time is up to 5 hours 40 mins a day, a 18% increase from the previous weeks.

In a crisis like this, it's important to collaborate with influencers who are real and relatable with the audience. Gone are the days of showing off your lavish travels and flawless outfits - what brands need right now are influencers that can use their voice to share the brand's message while bringing comfort to the audience by sharing the realities of life.

That being said, never has it become more important for brands to find the right influencers to work with. To work with a celebrity/macro-influencer or a micro-influencer? Who are their followers? In this article, we will take a closer look at working with micro-influencers. Their relatability and connection to their audience in the particular niche make them better candidates for sharing branded messages.

Let's dive in by starting with the difference between macro and micro influencers, then finding your brand's most passionate advocates.

What is a macro vs. micro influencer?
Macro influencers are celebrities and quasi celebrity figures with a large social media following (of 50k or more followers). They project an aspirational side of your brand that their followers idealize through the content they post and collaborate with brands for a living.

Before reaching out to macro influencers, make sure they check the boxes for the following questions: Do they share the same values as your brand? Do they have the aspirational image your customers look up to?

Micro influencers have around 5-50k followers and have a more organic feel to their overall image. Their followers find them relatable and thus they provide more believability to the brands they're collaborating with.

Micro influencers are not necessarily KOLs but rather notable figures in their niche industry or community. It's worth noting that not all of them do this for a living.

When choosing micro influencers, ask: Are they truly a fan of your brand? Do they share the same values as your brand? Do they have a following in a community that is relevant to your brand?

Generally, when we refer to followers we are referring to Instagram for scale, but this can be applied to any other platform such as TikTok or YouTube.

Now that you know the difference between macro and micro influencers, let's get into how to find your brand's most passionate advocates. When reaching out to micro influencers, we recommend that you reach out directly to the influencer from in-house as opposed to going through a PR or marketing agency. Oftentimes, your team's knowledge of the brand can allow you to discover the best influencers just within an arm's reach, and more importantly, form a personal relationship with them.

Where to find your brand advocates
When it comes to looking for micro influencers, or your brand's biggest advocates, the number one important thing is that they are true fans of the brand. If they are genuinely excited about a brand, they are more likely to be active and heartfelt in their promotions, which in turn leaves a stronger impression on the audience.

In fact, the number of followers matters less with micro influencers. Instead of focusing on numbers, start with people within your reach first - your brand's truest fans - and gradually reach further out.
Step 1: Identify your brand's most loyal fans
Your brand's existing fans are undoubtedly your biggest advocates. These are people who discovered your brand and have continued to purchase your products or services because they experienced it firsthand. They are also representative of your target audience, and therefore you would have the benefit of having direct access to their audience if you work with them.

You can start by going through your brand's purchase history to identify customers that have frequently purchased from your site. When doing this, take a note of the products they have purchased in the past to see their interests and taste. It will come handy when sending a personalized note to them.

Alternatively, you can also identify fans through your social media accounts. Is there a follower that frequently engages with your posts? Look up their purchase history and their social media accounts. If a person is actively engaging but has not purchased many times, it may just be that they are still in the phase of discovering your brand. But that doesn't mean they can't become a fan!


Step 2a: Offer gifts to VIP customers in return for spreading the word
Once you've identified your brand's VIP customers and fans, now is the time to give them the chance to become your ambassadors.

For customers, send personalized emails to each of them, where you thank them for their support. Then gently ask them if they could write a review for the experience they've had with your products. When doing this, you can guide them on how they can help by giving them ideas on where to post - whether it's a forum they're active in, their Instagram account, or their niche community.

In return for their support, you can offer them a gift from your brand's collections. Now, if you're thinking, "gifting a full-priced product to a customer? No way!" Think again.

Not only do you get to make these customers feel special, they are going to share their excitement through posts on different platforms. They may not be influencers with 300k followers, but an impactful piece of writing is more impactful and longer lasting than any other form of paid advertisement.

During this process, it's also important to weed out the ones whose heart's not into the offer. If they're asking for more than what you're offering, such as payment, then they're in this not for the love of the brand. We'll get into paying micro influencers in detail in the next section, but don't forget that we're looking for fans here, not a walking ad post.


Step 2b: Look for a micro influencer
If you identified a user that frequently engages with your brand's social media account, this is your chance to reach out to them. But if that's not the case, chances are that your brand is entering a new market where you don't have a footing yet. Looking for a loyal fan may not be your option here, and you may have to reach out to a new crowd to identify a micro influencer.

In a situation like this, make sure to do plenty of social listening to look out for people posting or talking about your brand or your competitor. Look out for the outspoken users that post frequently or are noticed in their community for their interests or style.

You can do this in places like Reddit and Instagram using hashtags and keywords that are relevant to your brand, such as key products and main competitors. If they're interested in your competitor, there's a high chance that they would also be interested in your brand once it's available in the market.

Next, go directly to your competitors' social media accounts and see who's following them. You can pick up on their followers and reach out. Out of a 100 people you reach out to, only a few may respond, and out of those, just a tiny percentage may be truly passionate about working with your brand.


Here are a few tips when looking for influencers.

What to watch out for when searching for influencers
Bots/Bought likes
If you see a discrepancy between two numbers, it's likely that something is going on. For example, high followers and low engagement may mean that the influencer has purchased followers. Or if there are more likes on a video than there are views, that's a clear sign that bots are being used to like the influencer's posts.

Pods
Pod is a group of Instagram users that have come together to fight the platform's algorithm by agreeing to boost each other's engagement. By being part of one, you are obligated to engage with other members' posts. Since engagement rate is an important metric for influencers' success, it is meant to increase their sponsorship opportunities and ultimately, earning capacity.

You can detect them by

Why is it important to detect bots, bought followers, and pods?
Brands suffer the most from influencer pods. When the influencer you choose use any of these methods, that means that you're unable to measure the real impact that the influencers would have on their audience. Moreover, the influencer's credibility should also be put into question, as the influencer's reputation can also impact the brand.


Lastly, let's go over a few important points we covered until now:

Don't pay a micro influencer for posts. Gift them instead.
This is a controversial topic in the marketing world, but we firmly stand in our belief that micro influencers (those with 5-50k followers) don't have leverage when it comes to working with brands. Don't pay micro influencers for posts -  their following may be substantial but not enough for payment.

However, if they don't know enough about the brand, the chances that they would promote your product is low unless you give them a reason to do so. Instead of offering payment or a discount, gift them while hyping up your brand.

If they want something more, you can move onto the next as there will always be someone out there to do it. Plus, it probably means that they don't like your product enough to showcase it to their followers.


Avoid contract like relationships
When working out an arrangement with micro influencers, avoid contract-like relationships where the influencer promises x number of posts in exchange for a gift. This type of contract won't build a foundation for the relationship to flourish over time. Plus, you should be expecting more than a few posts if the person truly finds your products appealing.

So when a micro influencer pushes contracts, move on. Continue searching until you find people that are more enthusiastic about your brand.

You're looking for your brand ambassador, not run an ad
When reaching out to micro influencers, focus on figuring out if they're really interested in your brand. You can gauge this from the conversation. That is why it is more effective if the brand takes a lead on influencer strategy rather than outsourcing it to a third party.



Example for Influencer Reach-outs

To influencers who have demonstrated interest in your brand

Hi [INFLUENCER NAME], we're a [BRAND DESCRIPTION AND NAME]. We found your account through [SOURCE] and appreciate your interest in our brand! Plus, we love your style and think that it reflects the [DESCRIPTION] look that Tatras is known for.

In case you're not aware, Tatras was founded in Japan in 2006. Our clothing is designed in Italy from exclusive Japanese performance fabrics and Italian-milled wool. We pride ourselves in our accessible yet beautiful down jacket, which is impeccably constructed.

We are actually looking for proven fans of the brand to work with us as brand ambassadors. The reason we're looking for proven hans is because we only work with those that will truly enjoy the products and share that experience with others. From time to time we provide significant discounts and gifts to our most outspoken fans.

We really appreciate that you're already a fan and would love to see where this relationship could take us. Let us know if you're interested and we can [OFFER].

Cheers,
Tatras Team