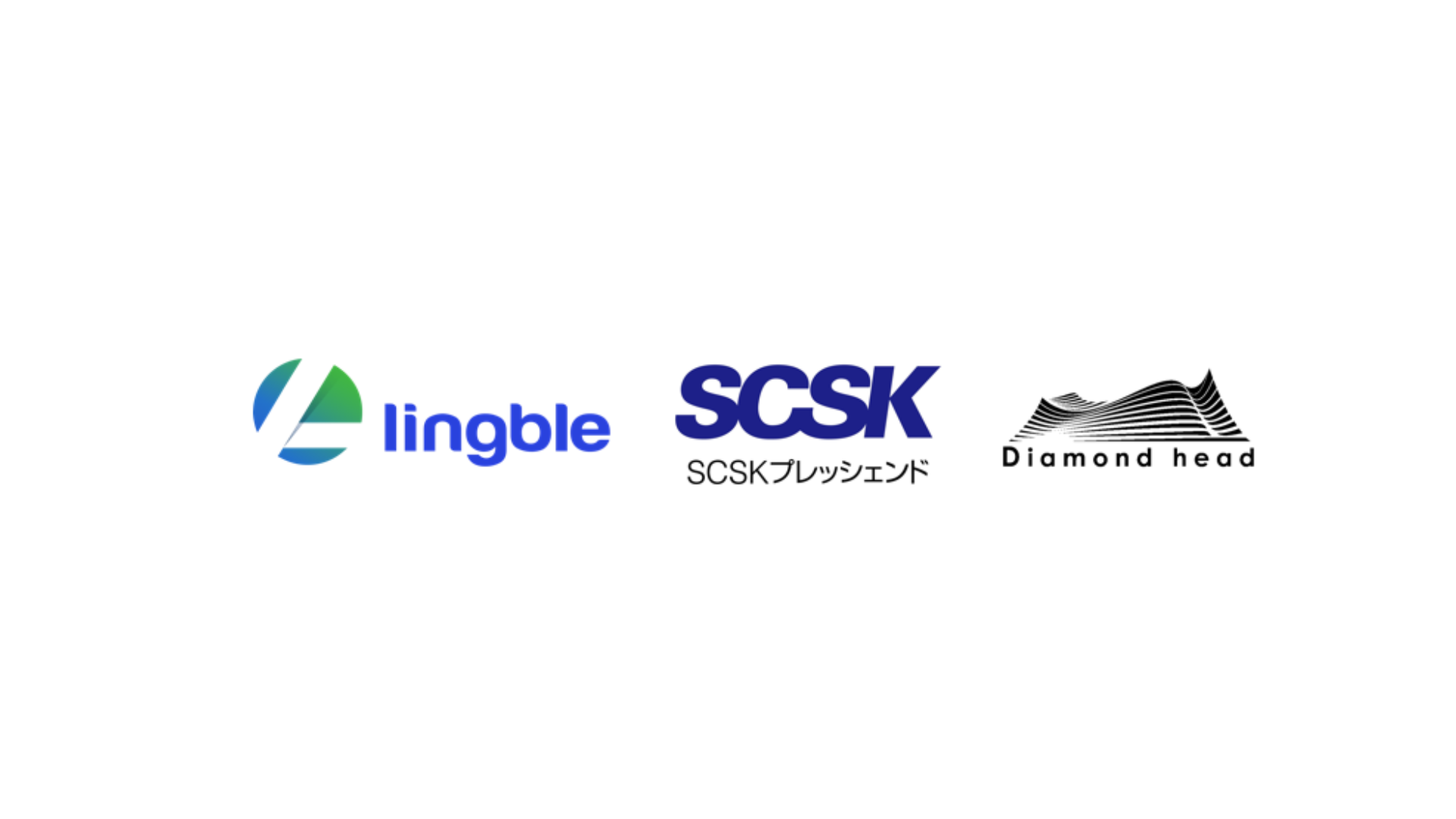 Lingble Announces Strategic Partnership with SCSK Prescendo and Diamond Head
Lingble is delighted to announce its new business alliance with SCSK Prescendo, a subsidiary of SCSK Corporation, and Diamond Head, both based in Tokyo.

This collaboration signifies a unified vision to empower brands to make a mark in global digital e-commerce. The alliance aims to provide comprehensive support ranging from market research, strategy formulation, e-commerce infrastructure development, to full-fledged e-commerce operations including marketing and fulfillment. This collaborative effort will bolster domestic brands' international outreach as well as to facilitate the entry of international brands into the Japanese market.

In July 2021, SCSK had also contributed to Lingble's Series B funding round, which stands as a testament to the solid foundation this partnership is built upon. Under this collaboration, SCSK Prescendo will integrate its e-commerce SaaS, F.ACE, designed to efficiently actualize the latest OMO business models.

Diamond Head will bring to the table its expertise in e-commerce site design, product photography, and its product information and inventory management systems, PCS and SCS. By aligning these systems with the foundation of Lingble's global commerce services, a seamless and more efficient e-commerce solution is anticipated.

Both SCSK Prescendo and Diamond Head will integrate Lingble's global commerce solutions into their existing e-commerce support services, augmenting their offerings to help their clientele branch out internationally. Meanwhile, Lingble will leverage the domestic-oriented systems and services provided by both companies, ensuring enhanced service implementation and operation, supporting Lingble's e-commerce strategies both locally and globally.

SCSK Prescendo, Diamond Head, and Lingble, through their collaborative efforts, are committed to promoting global commerce. This mission is driven by a shared vision to support businesses boasting superior products in their overseas expansions.

Lingble continually strives to be at the forefront of offering solutions that cater to the evolving needs of global digital commerce. We're thrilled to embark on this journey with our esteemed partners and look forward to the innovative solutions and success stories this alliance will bring.


About SCSK Prescendo Co., Ltd.

Founded in October 2005 and situated on the 12th floor of Toyosu Foresia in Tokyo's Koto-ku district, SCSK Prescendo Co., Ltd. specializes in providing a holistic approach to e-commerce. Their signature EC system "F.ACE" streamlines the planning and development process for businesses. Additionally, they extend comprehensive fulfillment services and business support, positioning themselves as an all-encompassing partner in the e-commerce domain. Learn more on their official website: https://www.presc.jp/.

About Diamond Head Co., Ltd.

Established in June 2006 and located on the 14th Floor of Sapporo Sosei Square in Chuo-ku, Sapporo, Diamond Head Co., Ltd. stands at the forefront of digital commerce design. Their prowess encompasses designing e-commerce sites, capturing high-resolution product images, people portraits, and videos. Beyond aesthetics, they delve into the technical, developing and provisioning e-commerce systems that elevate businesses. Moreover, they craft targeted web marketing strategies and offer a robust suite of fulfillment services, spanning logistics, delivery, and impeccable customer service. Explore more on their official website: https://diamondhead.jp/.

About Lingble Pte. Ltd.

Lingble is a total e-commerce solution developed for global sales and dedicated to providing order-to-delivery capabilities through highly customized webshops and multi-channel connectivity. Our services include: Global Online Shop Set-Up and Maintenance, 24/7 Around-The-World Technology Support, Cross-border Marketing Management, MultilingualCustomer Support, After-Sales Support, Returns and Exchanges Management, Payment Methods, Fraud Protection, Currency Management, International Shipping and Tracking, Customs Handling, and Distribution Quality Assurance.

Contact Info
Email: [email protected]