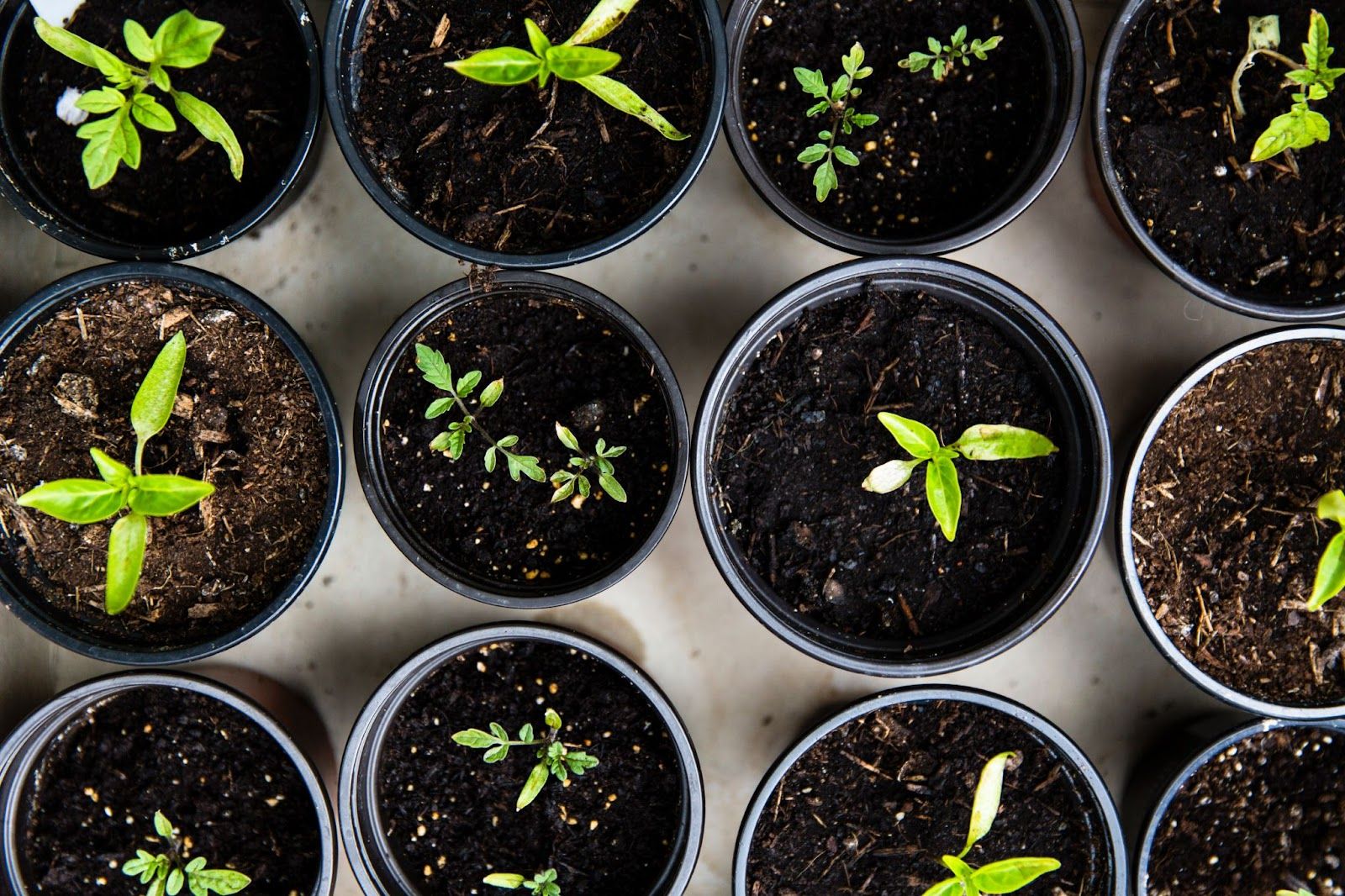 Organic Growth Strategy: Free Ways to Grow Your Business Online
The key to online business growth is reaching more people. In today's digital age, attention is currency. But what if you don't have a lot of actual currency to spend on paid advertising to increase your reach?

While paid advertising has its place in your business growth strategy toolkit, an organic growth strategy is equally important. Most of all, it's far less expensive than paid advertising strategies. Long-term, it's just as effective as paid ads.

What does organic growth mean?
Organic growth is an increase in your audience or customer base via methods that don't utilize paid ads or PPC. Instead, organic reach refers to the people who've seen your content through unpaid channels.

Organic content isn't usually served towards highly specific, targeted audiences. This is different from paid content since you're required to get highly specific with whom you're targeting so your ads can get a healthy ROI.

So, how is organic content distributed?

Usually, the algorithm of the specific channel determines how the organic content is served on the platform and who sees your content. So to get decent organic reach, you'll need to have some understanding of how the algorithms work.

Organic business growth strategy benefits
Many business owners may think that building reach just boils down to having a large paid ads budget to spend. But in doing so, they overlook the power and long-term benefits of organic reach. An organic exchange can be more effective at building customer loyalty and trust than a paid strategy.

Approaching audience growth organically is more likely than a paid ads strategy to result in authentic engagement and customer loyalty.

Can you buy customer loyalty? Yes, but laying the groundwork with organic growth methods is more effective for building a loyal customer base organically attracted to your offerings.

Best ways to use organic marketing to grow your business

Organic content is an excellent tool for nurturing a genuine connection with your audience at scale. Use your organic content and reach to:

Establish your brand voice and personality
Engage customers throughout all phases of the buyer's journey
Deliver excellent customer service
Build connections with your audience by sharing high-value content

Organic content examples

Essentially, organic content is simply content you don't pay to advertise and distribute, and people find the content through unpaid channels.

Here are some examples of organic content:

Now, to increase your reach organically, you need to have a basic understanding and working knowledge of different platforms and how their algorithms work. So let's start with one of the most popular organic business growth methods — social media.

Using organic social media strategies to build your brand

Social media is an excellent place to engage with your core audience. But, if growing your reach via social media is on the agenda, then it's critical to think beyond your current followers.

Since your current followers are already at least somewhat familiar with your brand, you want to create content that will be interesting enough for your current followers to share. So, instead of paying the platform to share your content via a paid ads campaign, you're getting your followers to do it for you.

Here are some quick tips and strategies to use for creating social media content that gets people's attention and encourages them to share:

Tagging — Tag people on social media to amplify your post's organic reach. Tagging others helps you get in front of their audience and increases their chances of engaging with your posts.
Images — Use eye-catching, striking images to grab people's attention. Social media users tend to scroll their feeds quickly. Vivid imagery is more likely to catch their attention and get them to engage with your post.
Hashtags — Hashtags signal to the social media algorithms what your posts are about and who would be most interested in viewing them in their feed. It's the hashtags that will make your posts searchable. Be strategic with your hashtags and include up to 11 relevant hashtags per post.

The bottom line for using social media to grow your business organically is that the social media algorithms take notice of engagement. The more people engage with your posts via comments, likes, and sharing, the more widely the algorithm will serve up your content in other peoples' feeds.

Using blogs and SEO as part of your organic growth strategy

When growing your organic reach, you want to target people in the awareness phase of the buyer's journey. Potential customers aren't really looking for in-depth information on your particular offerings at this point in the journey. Instead, they're looking for information that's more high-level or even generic.

As part of your organic strategy, you'll want to use SEO blogs that answer common questions people in your target audience would likely have.

Here's an example of what we mean:

Let's say you're preparing to launch a new product or service, and you want to build organic awareness before D-day. In this instance, you'll want to start publishing engaging content many weeks before the launch date.

But instead of pushing content centered around promotions and deals — although this has its place in a launch strategy — publish content that centers around popular queries about your new offering.

Create blog posts that aren't designed to necessarily sell your new product or service. Instead, employ SEO best practices, and you may get a featured snippet on Google ahead of your launch.

Also, queries related to your offering in the weeks before the launch date can increase website visitors and time spent on-page. This will help you get web traffic numbers up right before the launch and can help you move more units once the product goes live.

Some quick SEO tips for you:

Keep it high-level — Stick to topics that give an overview of your products and services, and try not to publish content that provides in-depth details on features and benefits. Publish content that centers around generic, common questions your target audience would likely have.
SEO best practices — This is critical for building organic reach via blogs. Make sure you're employing up-to-date SEO best practices.
Building web traffic — Publishing SEO blogs ahead of a launch date can help you bring in more website traffic and result in a more successful product launch.

There are many types of organic growth strategies and tactics that can work for your brand. Unfortunately, covering all of them is beyond the scope of this article. So to wrap up, let's discuss the best ways to measure organic growth. That way, you'll have a good idea if your strategies are working or if you should switch things up.

Organic growth key performance indicators (KPIs)

Measuring KPIs is a critical part of organic growth marketing. KPI measurement enables you to identify successful tactics, high-performance offerings, and underperforming campaigns. Once you've pinpointed your heavy-hitters, you can scale them and adjust or halt less-successful strategies.

You'll need data to analyze. Start with these organic growth KPIs:

Percentage of customers likely to refer
Share of sales from referred customers
The ratio of new to repeat sales
Percentage of customers likely to repurchase offerings
Percentage of customers likely to purchase different offerings

For further insight into measuring KPIs for organic growth, check this guide from Pragmatic Institute.

Wrapping up: Start your high-conversion organic growth campaign now.

The key to any growth strategy, organic or otherwise, is to know your customers. So use digital reporting and data analytics for diving into your target customers' key demographics, pain points, and how your brand can help.

When you show up, always be authentic. Cultivate an authentic, memorable brand voice and deploy it across multiple channels.

Once you've identified and profiled your customer, create and publish content that's relevant and engaging. Remember to use striking visuals, relevant hashtags, and tagging strategies to get people to share your content on social media.

When publishing blogs and articles, be mindful of current SEO best practices. Additionally, make sure the content is relevant and engaging. Stick to high-level content that answers common questions and concerns your target customer likely has.

Finally, measure your organic growth strategies. Know what's working, do more of it, and trim the fat.

Ready to get started with a tailored marketing plan?

Reach out to us today for a marketing plan that's customized to your target audience and unique business goals.