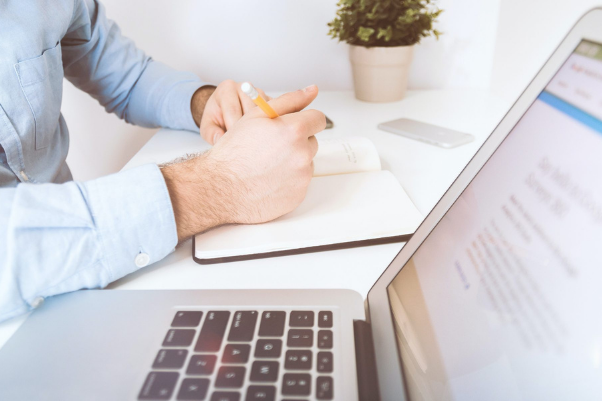 Powerful Pre-Launch Strategies for a Successful E-Commerce Product Launch

More and more customers are shopping online at a global level. In fact, international eCommerce alone grew by an astounding 21% last year.

While customers may be shopping more online, it doesn't automatically mean that fashion and accessory brands will become more profitable. Trends aside, you still have to create a strategy that differentiates your business from countless other competitors across the globe.

At Lingble, we've helped countless fashion brands successfully market themselves and withstand global competition. We helped an outerwear company secure 400 pre-orders just 3 weeks ahead of its eCommerce product launch. Our team also collaborated with an accessory brand to not only create the brand itself, but prototype and pre-sell its products, too.

Suffice it to say, we've seen what strategies help brands achieve eCommerce domination. It all comes down to one thing: planning ahead. That sounds simple enough, but premeditating your eCommerce product launch marketing is the best way to encourage purchases, stand out from the competition, and create a loyal customer base.
A 5-Step Marketing Plan For Profitable eCommerce Product Launches
Instead of trying to launch your entire product in seven days, plan your eCommerce product launch several months in advance. A dose of proper planning can mean the difference between eCommerce success and failure. Follow Lingble's five steps to planning the perfect product launch for your fashion or accessory brand.
1 - Know why people buy your products
As good as your bespoke shoes are, they aren't selling themselves. Unlike must-have items like food or shampoo, consumers probably aren't seeking out your fashion products on their own. They're shopping for food so they don't starve, but what makes them seek out nice-to-have products like fashion and accessories?

Urges fuel human behavior, and as a brand, it's your job to give shoppers the urge to do what they do best: shop! You know some baseline metrics about your customers, like the fact that they love cashmere sweaters, for example.

That's the good news. The bad news is that there are so many fashion and accessory brands out there selling to the same customers. Because every brand and every buyer is different, you have to dig deeper. Why do your shoppers choose you? What makes your handbag company better than everything else on the market?

For a successful eCommerce product launch, you need to understand your audience. And really understand them—no more surface-level marketing research. You can get a true understanding of your customer (and why they buy from you) by:

Reading customer reviews: If you have existing reviews from past products, read through them. This will give you an idea of what really matters to customers, including the features they love and what needs improvement.
Clarifying your buyer personas: Are you targeting just one type of shopper, or do you actually have three types of buyers? Always create buyer personas for your eCommerce product launches.
Conducting customer interviews: Don't just make assumptions about your shoppers. Take the time to speak with a handful of real shoppers. Compensate them for their time and ask them what they think about the brand, the problems they need to be solved, and what matters most to them.

Every successful marketing campaign starts with a good understanding of your audience. Don't proceed with an eCommerce product launch if you can't prove it will get results with your target audience.
2 - Focus your efforts
Once you know your audience, it might be tempting to dive into your campaign. But instead of charging ahead with a product launch, make a structured marketing plan first. It sounds strange, but focusing your efforts on a small handful of channels will get you better results than taking a generalized approach.
Focus on one product at a time
Your brand probably sells more than one product, right? Well, for the duration of your product launch, you should act like you only sell this one product. If you're pulling valuable resources away from the launch and putting them toward your established products, your new eCommerce product launch just won't perform as well.

Instead, concentrate all resources and time on the product you're launching. You shouldn't do this forever, but the goal is to dedicate all of your resources to the most critical spaces during the launch.

You can only do this with proper planning, though. Create your marketing strategy at least 3-6 months ahead of time to make the most of your resources. If you try to wing it, we guarantee your eCommerce product launch will be a flop. Plan ahead so you know where to allocate resources and when.
Leverage your team
Speaking of focusing your resources, be sure to leverage your team. Launches are stressful, but when you maximize your team's talents and time, everyone benefits. After all, there's so much work involved in launching a brand that you can use all the help you can get.

Don't plan your marketing strategy alone. Always involve your team and treat this as a collaborative effort. Instead of you calling the shots as the boss, you get access to critical ideas and approaches from your team. That's the key to a successful eCommerce product launch.
3 - Get the basics right
At this point, you know your audience and found your focus. Before you start firing off press releases and emailing influencers, you have to put the basics in place.

That means:

Listing the product on your website: Never hype up a product if there isn't a place where customers can get more details. Although you're still probably in the pre-order phase right now, always create a product listing page. Add a pre-order button to the page or invite shoppers to join the waitlist. Whatever you do, you should still make it clear that the product isn't available yet so shoppers aren't confused.
Sharing specs and measurements: While eCommerce is amazing, it has a big downside—shoppers can't see your products in person. They can't try on your designer jeans or see how your vintage-style hats look with their outfit. That's why providing measurements, materials, and other specs are so important. Try localizing your product pages when possible so customers in the USA, Europe, and Asia view the specs in their preferred metrics.
Adding high-resolution photos and videos: Photos and videos are a must for eCommerce, especially on a global scale. Are your photos crisp and high-quality? Do the visuals showcase all of the product's features? Take a number of photos from different angles and with different backgrounds. Always feature the item against a white background and while it's in use. If possible, it's a good idea to photograph the item next to a ruler so your shoppers can get a better idea of its size.

While these things sound basic, they're necessary for a successful eCommerce product launch. Give your customers a quality online experience that rivals brick and mortar. By setting up a high-quality product listing page ahead of your actual product launch, you'll answer customer questions more efficiently and reduce launch-day confusion.
4 - Tell an interesting story
Chances are, you aren't the only brand in the market selling artisanal earrings or industrial-grade denim. The next step is to identify what makes your product special and promoting that differentiator. The sooner you realize what makes your products interesting and special, the sooner you can start planning for eCommerce world domination.
Find your USP
Your unique selling proposition, or USP, is marketing gold. Your USP is an essential part of your product's story. A USP will:

Clarify how your product is different.
Explain why shoppers need your product.
Show why your product is better than everything on the market.

For example, when Lingble worked with a menswear brand, we focused on the artisanal nature of the product. The entire product is made by one artisan, which is incredible!

Compared to off-the-rack menswear that shoppers can buy anywhere, our client stands out because every piece is lovingly crafted by one craftsman. That not only makes Lingble's client stand out, but it even helped the brand increase its asking price. That's the power of storytelling in action, and why every product needs a USP.
Tell a brand story
Once you've defined your USP, you need to tell the stories behind your brand. These are the moments that seem unimportant, but that give shoppers a valuable behind-the-scenes look at who you really are.

If you think storytelling is for kids, think again. Shoppers only retain 10% of raw information; but when you share information in a story, they remember 70%. You want shoppers to remember you when it's time to launch your product, so be sure to tell a story.

At Lingble, we worked with a jacket brand to emphasize the build quality. We knew the client's jackets were built to last, but we couldn't just tell that to our shoppers. So we told the true story about how the jackets were so heavy-duty that they were breaking the factory's needles. The team had to retool the machines for heavier needles—and that story made the jackets special to shoppers.

Most brands tell generic, boring stories. Move away from the cliches and tell the real, raw stories behind your brand. In a world where all of your competitors are using the same rhetoric, set yourself apart by telling your story. It's the one thing your competitors can't copy.
Remember the human factor
Not sure how to make your story stand out? Focus on the people behind the brand.

Who are the real craftsmen? What are their experiences? What's their process behind making the product? Shoppers want a personal connection with the products they're buying.

Use social media to share these personal stories. If you make leather handbags, ask your leatherworkers to share how they got into the industry. This adds warmth to your story, highlighting the fact that you aren't a faceless corporation, but a group of real humans making great products.
5 - Tap into FOMO
The final piece of your marketing strategy should be tapping into FOMO, or "fear of missing out." As social creatures, humans hate feeling left out. We want to be one of the cool kids who knows when the latest and greatest products are coming out.

As a brand, your job is to build buzz and hype by getting shoppers pumped to buy your product. You can tap into FOMO by:

Releasing teaser photos: A little mystery never hurt anyone. Start teasing photos of the product on your social media, hinting that something amazing is around the corner. Start teasing photos at least 3 weeks in advance of your actual product launch date.
Partnering with influencers: There's a reason that 25% of all sponsored Instagram posts are for fashion brands. Influencers can get the word out and build buzz with their followers much faster than brands can. Give influencers early access to your product and ask them to share it with their followers. You can formalize an influencer marketing relationship if you want influencers to be an ongoing part of your launch plans. This needs to happen at least 2 weeks before your launch.
Participating in forums: Continue building buzz online. 2 weeks before launch, visit Reddit and other social media forums to mention the product on relevant threads.
Doing a big reveal: As of now, you've teased the product, but you haven't posted anything concrete. That changes today. One week before launch, announce your product release date and how shoppers can buy it. Remember to include those amazing photos from your product listing page!
Sharing discounts and promotions: Excitement is contagious, but it won't always convince shoppers to buy right now. Since 59% of online shoppers look for discount codes before they buy, be sure to provide a discount code or promotion for your launch. That might mean giving a 10% off discount to pre-orders or to people on your email list. You could even include free products or bundles to get customers excited to buy right now.
Source reviews: Did you know that sharing reviews can increase sales by 18%? After launching your product, start sourcing reviews immediately. As they roll in, share your 4- and 5-star reviews on your product page, emails, and social media. This proof of concept nudges customers to buy because it shows that other customers trust you, too.

FOMO is powerful. Be sure to engineer your product launch to encourage excitement, create a little mystery, and get shoppers ready to buy the moment your product launches.
The bottom line
The fashion and accessories industry is predicted to grow by over 12% every year through 2025. But a growing demand for your products won't guarantee eCommerce success. Instead of throwing a launch together at the last minute, follow Lingble's 5-step process to stake your claim in the market and boost sales. Create a repeatable eCommerce product launch strategy that helps you not only find customers now, but create a loyal base of fans who continue buying your products for years to come.