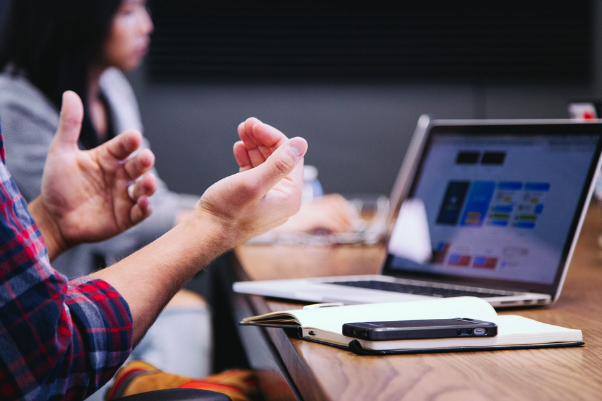 Scalable On-Page SEO Strategies for E-Commerce Brands
When shoppers crave a little online window shopping, they usually start in one place: Google. It's no surprise that 68% of all digital experiences start with a search engine.

If you want your eCommerce store to match up with search engine results, you have to optimize your site for SEO, or search engine optimization.

SEO puts your eCommerce store in front of more customers—way more customers. Done right, SEO brings thousands of new shoppers to your store and bolsters your sales in the long term.

However, SEO isn't easy. It can get a little technical, and SEO also requires a long-term strategy to see big results. That's why eCommerce brands invest in paid ads instead of SEO: it seems faster and easier.

But SEO clicks are 100% free and put you in front of billions of potential customers—Google alone gets 3.5 billion searches every day. If you've never invested in SEO before, now's the time to do it.

To start doing SEO right, you have to understand its components. SEO is actually made up of two things: on page SEO and off page SEO. Let's dive into what on page SEO is, why it matters, and our beginner-friendly 6-point on page SEO checklist.

What is on page SEO and why do I need it?
On page SEO means you're optimizing pages on your own website to improve your search engine rank. It involves optimizing your content, keywords, website structure, URLs, and backend structure.

The great thing about on page SEO is that you have total control over it. That's why Lingble recommends our eCommerce clients start with on page SEO for quick, easy wins before moving on to the more advanced off page SEO strategies.

Both on page and off page SEO help you get more people to the site, boost visitor engagement, and drive conversions. They're two sides of the same coin, but they require different strategies. On page SEO is concerned with revamping your ecommerce site to increase your search engine rank and traffic.

Why do I need on page SEO?
We love off page strategies like guest blogging and link building, but you've got to start with on page first. You have the most control over your own website, which means you can get more easy wins by optimizing on page first.

But you might wonder, "Is this even worth my time?" If you need to justify an SEO strategy to your team or your boss, consider the benefits of investing in on page SEO:

Improve SEO rank over time: On page SEO increases your rank over time, which is a very good thing. Moving up just one spot on the Google search engine results page (SERP) will increase click-throughs by nearly 31%.
Increase conversions: SEO helps you deliver on customer expectations by giving an awesome experience. Since 49% of shoppers rely on search engines to make buying decisions, good on page SEO brings more relevant, interested shoppers to your site. Plus, it helps you reach 50% of all searches that are done via voice assistant, which can only be reached with organic strategies like SEO.
It's free: The only cost with SEO is time (and maybe a handful of tools). SEO is an organic strategy that's nearly free to do. Because it's free, on page SEO scales as your eCommerce business grows. Nice, right?

Competition in eCommerce is fierce. You've got to be obsessed with SEO to gain an edge over the competition. But SEO can get complicated: how do you know where to start for your eCommerce brand? Don't worry—Lingble's broken down the essential steps for you.

6 tactics to create a scalable on page SEO strategy
Use our six-step on page SEO checklist to get started.

Tactic #1: Create exclusive content that people can't get elsewhere
Do you really want to write a post titled, "5 reasons you need red shoes"? Nobody wants to read that, either.

As a brand, you have access to exclusive information and experience. For example, if you're a fashion brand, you probably have insights into new collections and trends on the horizon.

To create content at scale, try:
Hiring a content team: If you don't have one already, try building an internal content team to boost on page efforts. You can always outsource to contractors if you have a limited budget.
Tapping into fanfluencers: Your most loyal, fanatical shoppers (AKA your "fanfluencers") will talk about your brand because they love your products so much. See what they're posting online. Videos, reviews, and more can be a perfect accompaniment to your content—without a lot of work on your end.
Source user-generated content: User-generated content (UGC) gets you 28% more engagement on your content. Try tools like Yotpo, Curalate, or Pixlee to source UGC for your eCommerce site at scale.

Don't hoard your knowledge; share it! Lingble encourages all of our clients to share your specific perspective and knowledge. Even if it goes against the grain, take a stance and stand out with exclusive content readers can't get elsewhere. This helps you stand out on the SERPs and boost your SEO rank.

Tactic #2: Think beyond written blogs with multimedia content
When we say "content," you might automatically think of blogs. But there's so much more to content than written text. It can include:

Video.
Infographics.
eBooks.
Social media posts.

Don't get sucked into a black hole of text-only content. There's a rainbow of options to explore. Plus, your shoppers prefer multimedia content, anyway. Did you know that 72% of shoppers prefer video content over text?

To make the most out of your content, Lingble recommends:
Filming a 5-10 minute video.
Converting the video's audio into a podcast.
Transcribing the podcast into a blog.
Using quotes from the blog on social media.

By creating just one piece of multimedia content, you get several others (including blog content) with a lot less hassle.

The point of this is to drive engagement. When people engage with your content, they're more likely to share it with the world—boosting your on page SEO in the process. Plus, sharing a multitude of content regularly signals to search engines that you're a valuable resource to shoppers.

Tactic #3: Localize content, especially for cross-border eCommerce
Much of on page SEO revolves around writing relevant content for your eCommerce shoppers. Content and SEO are hard enough, but if you're a global brand, you've got a mountain to climb, friend.

Personalization boosts eCommerce sales, but personalization is hard when you sell to people across the globe. Acknowledge your shoppers' needs by localizing your content. So, if you target Germany, Russia, and South Korea, you would need localized content for each country.

Yeah, you can create one piece of content and just translate it. But Lingble suggests something bigger and better than Google Translate. After all, does a German shopper get the same pop culture references as a Korean shopper? No way.

This is about knowing the local market. What are shoppers in each market interested in? Use tools like:

… to get inside your shoppers' minds. Look out for national holidays or other important events so you can hyper-personalize content for a shopper's geographic area.

This way, you write on page SEO content that attracts more relevant users to your site. You'll give them a better experience and rise in the SERPs as a result.

Tactic #4: Target longer, more relevant keywords in your content
Keywords are critical to optimizing on page SEO content. But you need an actual strategy behind your eCommerce keywords. Please don't target keywords like "red shoes" and expect your eCommerce store to rank #1 in the SERP.

These short keywords, called "short-tail keywords" are popular terms for the products you sell. Keywords like "men's shirts," "children's toy," and "pants" are short-tail keywords. Problem is, everyone is targeting these keywords. It's really hard to rank highly in the SERPs because of the competition.

Plus, you probably don't want users searching for "red shoes" on your site, anyway. These short-tail searches say nothing about customer intent, which means you're working to get vague, disinterested people on your site who probably won't buy.

Instead, give your shoppers what they want with long-tail keywords. These keywords are 3+ character phrases that give more context to a search. For example, "red shoes" would become "red shoes size 8" or "where to buy red shoes" in long-tail form.

Choosing the right keywords will help more shoppers find your site, which leads to more clicks and conversions from search engines.

Tactic #5: Use templates and formulas for your back-end settings
On page SEO is a free strategy for boosting eCommerce traffic, but there's a problem: it takes forever to manually adjust every setting on your site for SEO. That's why Lingble recommends using templates and formulas to speed up your on page SEO optimization.

Meet with your SEO team to create templates or formulas for:
Blogs: Create a template for all blogs that includes places for images, H1 - H6 headers, and any features you want consistently on your blog. This will make SEO optimization a no-brainer for your content team, who simply has to plug content into the template.
URLs: We know eCommerce URLs get long, messy, and complicated, but try to keep your URL structure as clean as possible. Instead of setting your site up to use strings of numbers to identify products, type out the product's name. This looks more appealing to shoppers and search engine bots, so it's a win-win!
Titles and meta descriptions: The Yoast SEO plugin for WordPress will automatically populate title and metas for you based on a pre-selected formula.

The goal is to make your on page SEO efforts manageable. Instead of writing title tags for your 2,000 newest products, use a template to do the heavy lifting.

Tactic #6: Link your internal pages
While off page SEO focuses on backlinks from other sites, on page SEO is concerned about the links between pages on your site.

Do you have a proper internal linking strategy? Or are you just hoping that everything falls into place?

Search engines like internal links because they give your site more value and structure. The navigational hierarchy tells search engines how you've arranged ideas on your site.

Put simply, internal links matter because it shows search engines you have a lot of good information to offer site visitors.

To do internal linking, try:
A "related products" widget or app. If you use an eCommerce platform like Shopify or WordPress/Woocommerce, you have access to so many featured product tools. This easily adds links between related product pages, saving your team hours of painful inter-linking.
Adding a search functionality to your site: This lets shoppers find information faster, but also builds relationships between pages on your site. Gather data on customer search behavior and inter-link related pages.
Creating product explainer content: If your product requires a little explanation, create a blog or video explaining the product in-depth. Feature the content on your blog and link it to the product page.

There are some ways to do internal links at scale, but some of this work has to happen manually. It's worth the effort, though, because internal links help you give search engines more context.

Scale on page SEO with tactics that rank while you sleep
Everybody wants more search engine visibility. But you can't just cross your fingers and hope for the best—SEO has to be your priority if you want to boost eCommerce sales.

At Lingble, we've seen how just a few on page tweaks can completely transform your search engine presence. Start with these 6 on page SEO strategies before moving on to more advanced off page strategies. While SEO isn't an overnight fix, it rewards your business in the long term. Audit your on page SEO performance now to see where you are and continue to make fixes to stand out in search.