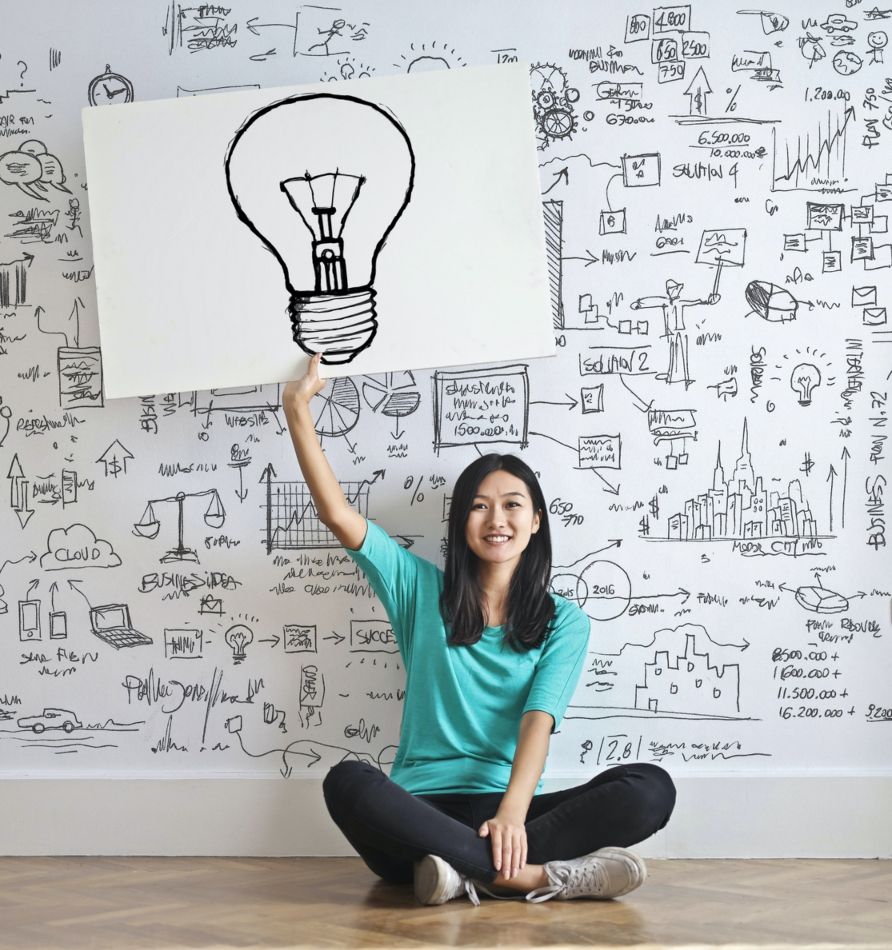 The Top 10 Most Profitable eCommerce Business Ideas for 2022 and Beyond
You can scale an eCommerce business at lightning speed when you capitalize on emerging industry trends and growth. The demand's already there. All it needs is a spark to light the powder keg and blast you into high revenues and brand popularity.

Here are the most profitable eCommerce business ideas to explore in 2022 and beyond.

Building an online shop for your eCommerce business

You don't have to be loaded to start an eCommerce business. Forget the expense of buying or renting an actual building for your store. It's now easier and cheaper than ever to get a website up and running to sell your in-demand items.

All you need is:
A domain name
Website hosting capabilities
An eCommerce website builder

Many website builders offer simple drag-and-drop interfaces, so you don't need coding skills to open an eCommerce shop. While these are pricier options, you could instead open an online store for basically free on WordPress with a plugin like WooCommerce.

Alternatively, you can forgo opening your own eCommerce website and just sell your offerings on eBay, Amazon, or Etsy. The downside here is that you don't own your online storefront, and your options for marketing are limited.

But no matter what, the barriers to entry for launching a profitable eCommerce business are minimal.

Most profitable eCommerce business ideas
Current research indicates that by 2024, 21 percent of all retail sales will come from eCommerce businesses. Consumers love the convenience of shopping online and the ability to explore new and innovative products they wouldn't otherwise find in their locales.

As a business owner, eCommerce allows you to reach customers around the world, giving you tons of opportunities to build a global brand and massive customer base.

We've searched high and low to find the most profitable eCommerce business ideas that ambitious entrepreneurs should explore in 2022 and beyond. So keep on reading for your next
eureka moment!

#1. Niche jewelry

Niche products are always a safe bet — regardless of industry. But niche businesses will continue to grow in popularity because of technological innovations:

Beacons
Robot-managed warehouses
Drone delivery

Selling niche jewelry is one of the most profitable eCommerce business ideas in 2022 — think tribal-inspired, retro, or nature-inspired designs.

#2. Reselling clothes

Fashion reselling is a multi-billion dollar industry with no signs of slowing. Reselling unwanted clothing on sites like Poshmark and Thredup is another popular eCommerce idea to try on for size.

But to kick this up a profitable notch, you could collect inexpensive, unique inventory from thrift and consignment shops, then resell your findings for a profit.

#3. Smart products

Wearable smart products like watches are becoming increasingly popular with everyday consumers. Smartwatches allow people to plan their day, hit their fitness goals, and keep in touch with others. For eCommerce entrepreneurs, selling products like smartwatches is a profitable business idea to try.

On a related note, smart home products are another eCommerce business idea to explore. The Internet of Things, or IoT, is on the cutting edge of how people are structuring their lives in the modern era. Smart home products enable people to control their home environment and reduce energy consumption. They also entertain people, help them shop, and answer their questions on the fly.

Last year, 40 percent of US millennials used a smart home speaker. Researchers predict that in 2025, the smart home devices market will reach $99.41 billion. But not many eCommerce brands are selling these desirable products. With any emerging technological trend, it's a good idea to get in on the ground floor and ride this trending wave to high revenues.

#4. Online courses

Forbes prediction for eLearning sales is eye watering revenues of $325 billion by 2025.

Entrepreneurs looking to exploit this growing niche will love the fact that they don't need to invest in pricey production and supplies. Instead, you can simply offer online educational courses through a web portal. It's a highly affordable way to start selling your knowledge as a passive income stream.  

While it's possible to sell your course on your own website, you can also sell it through platforms like Teachable or Udemy. Educational eBooks are also another related niche product that you can make a living selling on Amazon.

But you can also offer an eCommerce platform for other people to sell their knowledge. So, for example, you can build an online shop catering to specific fields, vocations, and niches where people can sell their expertise on a branded platform you own and host.

#5. AR/VR headsets

Augmented reality and virtual reality (AR/VR) are finally available to the average consumer. After initial user adoption, demand has considerably increased with no indicators of a slow down. So, technologically savvy entrepreneurs can make a good return selling AR/VR headsets, apps, and other related accessories.

Current predictions hold that AR/VR growth will reach sales of $108 billion by the end of this year. So use this unique opportunity to become an early seller of this exciting and profitable eCommerce business idea.

#6. Niche subscription models

More and more companies are adopting subscription-based business models. If you want to secure monthly or quarterly recurring income from customers, this is a great eCommerce business idea to explore. The possibilities are endless, and the subscription model can easily translate to a wide variety of clever product ideas.

For example, niche subscription box companies have seen 800 percent growth in the last year alone. People love novelty, making it relatively easy to create, market, and sell a unique subscription eCommerce brand. Some popular ideas are murder mystery boxes, makeup, bespoke themed boxes, skincare, and personal styling.

#7. Meal kits

Offering an eCommerce meal delivery service can work for either one-time orders or recurring subscription-based models. Hectic lives call for easily accessible and nutritious meals, which is a growing business idea:

Frozen meals
Recipe kits
Fresh food deliveries

A great idea to make this eCommerce business even more profitable is with niche offerings, such as gluten-free meals, paleo-friendly recipes, or vegan delivery options. You'll quickly find a loyal customer base who wants what you've got on the menu. By 2025, this eCommerce business idea is predicted to see revenues of $200 billion.

#8. Vape accessories

Vaping is quickly becoming a mainstream hobby. As a result, there are many opportunities here to offer a niche vape product or accessory. Although there are a lot of online vape stores, there's still ample opportunity to provide niche vape products to underserved customers in specific locales.

#9. Electric scooters

The demand for electric vehicles is growing, including the desire for electric scooters, skateboards, and hoverboards. Now is a great time to enter this growing market and serve enthusiasts looking to pay for high-quality products and accessories. These big-ticket items can offer high returns and generous profit margins.

One downside, though, is getting these large products from manufacturers and into the customer's hands. If you want to go this route, you can explore dropshipping to lower your startup costs for a business in this niche.

#10. Dropshipping

Since we're on the topic of dropshipping, this brings us to our last most profitable eCommerce business idea.

For a business selling high-ticket, large items like electric scooters or similar, you may not want to commit to the heavy investment required for product development, sourcing, and manufacturing. So, dropshipping is an excellent solution to this conundrum.

With dropshipping, you sell the product to the customer and the item ships directly from the manufacturer or supplier. You get a commission for every sale, but you don't have to invest in buying (and storing) the pricey inventory.

Since you're working with large and profitable retailers, you can take advantage of their faster, cheaper shipping options and warehousing capabilities.

Bonus — the worldwide dropshipping market expects an annual growth rate of 28.8 percent between 2019 and 2025. Dip your toes into the profitable waters with minimal risk!

Profitable eCommerce business ideas: Our final thoughts

It's the roaring twenties for eCommerce brands. There are so many ideas you can explore for minimal startup costs.

With the internet, you also have a much easier way to reach customers all over the world and build a global brand. In addition, with specific localization strategies, you can also reach and sell to customers in underserved geographical markets.

While these are the most profitable eCommerce ideas we could fit in a single list, you can sell practically anything online with the right strategy.

So get in touch with the experts at Lingble today for an eCommerce marketing plan that will make you rich.