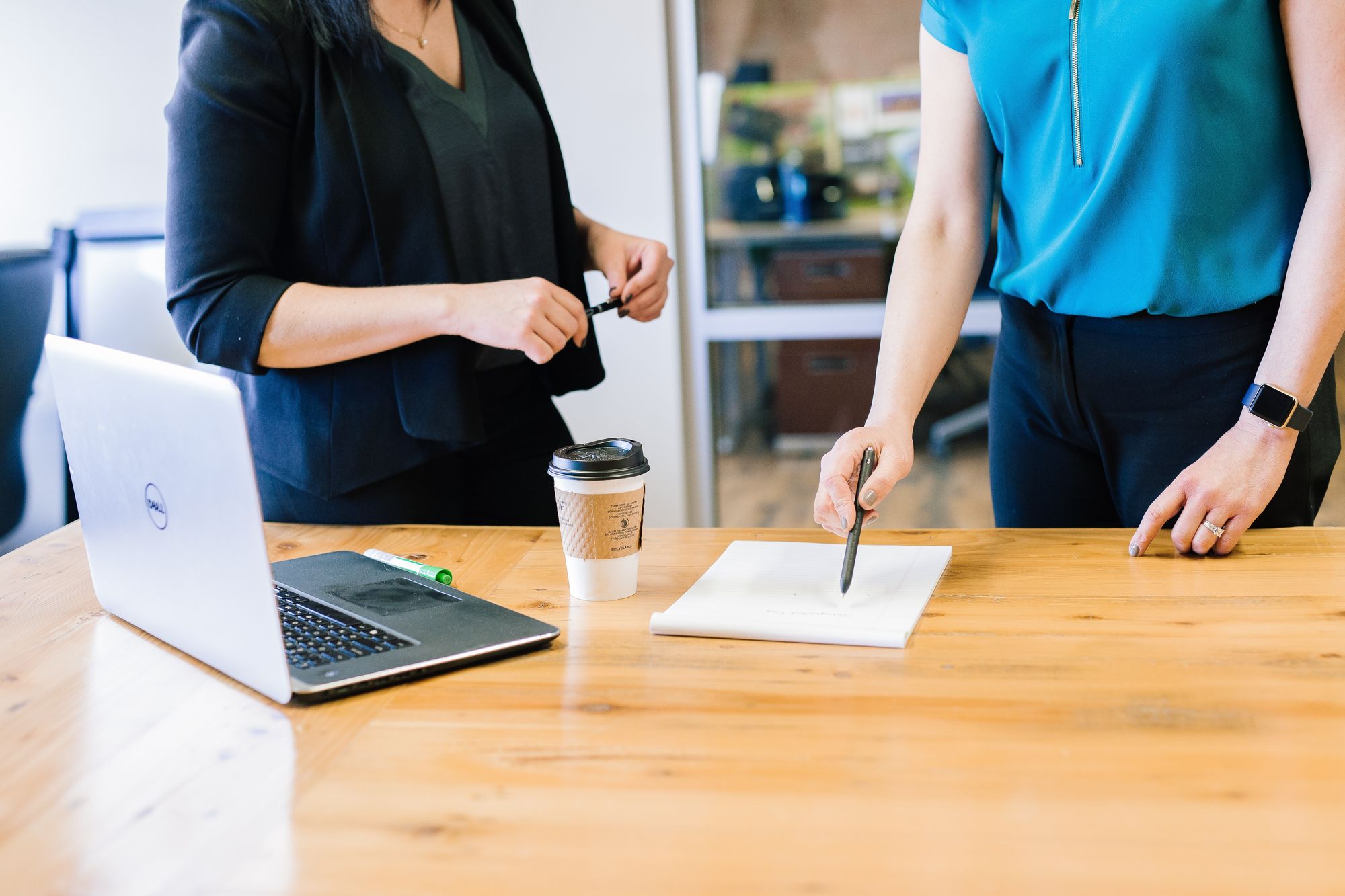 Top 10 Reasons Why Your eCommerce Plan Isn't Working
The eCommerce market is currently worth $4.9 trillion, set to reach $7.4 trillion by 2024. Naturally, eCommerce businesses are sprouting up every day to get a piece of the pie, but only a few have found success. While most businesses have a solid plan on how they hope to expand their eCommerce business, there's a strong chance of that plan not reaching fruition.
Let's explore some of the leading reasons why your eCommerce plan could fail and how to fix it.
Common reasons why an eCommerce plan fails
While you may have a strong action plan for expanding your business online, certain aspects are often overlooked. The following are the ten most common reasons your eCommerce business isn't working out for you.
1. Wrong Products
Businesses spend months on marketing and eCommerce plans, but don't get the conversions they expect. One of the primary reasons this happens is that your business is selling the wrong product for the target market.
So, if the product or service you're offering is something the consumer isn't interested in, you could be in serious trouble.
Before deciding on a strong eCommerce plan, start off on the right foot. Put extensive research into your product offering and target market to ensure it's what people want and will pay for.
2. Inconsistent Pricing
When your competitor is just a click away, your business is always at risk of losing a sale. Pricing can be a deciding factor in this regard. While you may be able to get people on your website, you might not be able to make the sale if your pricing is off.
We advise investing the time necessary in planning out your pricing through market research. Start with our guide on how to conduct competitor analysis in a global market.
3. Bad Web Design
When selling to online customers, it's critical to make a good first impression and instill trust. While physical shops have products you can explore in person, online shopping requires a web design with excellent user friendliness. This will help build trust and credibility in your brand, and makes investing in web design a must.
A poorly designed website might look sketchy, which can scare off your potential customer. If a consumer leaves your site immediately after clicking on it, it increases the bounce rate, negatively impacts SEO, and makes it even harder for you to find new leads!
So, spend time creating a professionally-designed website that makes a good first impression on your consumer.
4. Missing Call to Action
From getting to the website to completing the transaction, your consumer needs to be guided through properly placed call to action buttons (CTA). If this is a problem for you, then you'll see too many abandoned carts or increased bounce rates because consumers struggle to navigate the website from missing CTAs.
You need enough CTAs on your website to help your customers walk through and complete the purchase path successfully. Hand-holding when it comes to website navigation is a must for your eCommerce plan to succeed.
5. Weak SERP ranking
When today's consumer is interested in buying a particular product or service, their first action is to search for it online. So, if your website doesn't rank in the top slots of the search engine's result page (SERP),  they likely won't even see your site in the sea of eCommerce businesses active on the first page of Google.
This means that even if you've done everything else right in your eCommerce plan, people can't come to your website because they don't know it exists.
According to a study on eCommerce shopping, the first organic search result on a SERP has a click-through rate of 39.6 percent. Improving your SEO practices can get you a decent ranking on SERP and increase the traffic to your website.
6. Lack of Quality Content
We all know that content is king. According to surveys, consumers research product content to understand the company and the product or service they offer.
Ultimately, the content on your website determines how well it performs and ranks. You can aggressively market your website through ads and social media, but if you don't have strong content on your website, it's more than likely consumers will bounce.
Good content offers value to the customer beyond just getting them to make a purchase. Creating quality content can make the difference between customers choosing you over your competitor.
7. High Shipping Costs
Logistics is a major struggle for brands when selling their goods online. One of the most prominent issues is delivery and shipping. High shipping costs are often a huge reason why customers abandon carts. To put it into perspective, someone buying a $50 shirt would not want to pay $30 for shipping. While $50 may seem like a fair price, the shipping costs bring that number up considerably, forcing the customer to back out.
Most brands offer free shipping on certain order values, which improves the number of completed transactions and encourages consumers to buy more. Work towards improving your shipping rates to enjoy better sales numbers.
8. Lack of Promotions
Urgency can be capitalized on if used properly. If your website doesn't offer promotions or limited-time offers, you can't expect customers to flock to your website.
One strategy the most successful eCommerce plans deploy is conducting year long sales. Increasing the price 15 percent, and then giving a 15 percent discount can allow you to always have promotions on your website. Furthermore, you can add countdowns and timers to promote a sense of urgency.
While having a strong marketing and eCommerce plan is always important, you need something on your website to entice the buyer and push up your product sales.
According to extensive research conducted by BigCommerce, promotions can increase your conversion rate by almost 400 percent  if done correctly. This would naturally translate into sales numbers, explaining why brands put so much effort into their Black Friday and Cyber Monday promotions every year.
9. Bad Product Photos
Pictures can be very important when it comes to selling products online. eCommerce stores rely on pictures and designs to convince customers. Since the customer can't physically hold the item to check it, they need to see the product from all angles. If your product page doesn't have a sufficient number of images or the image quality is poor, your customer can't make a decision and, in turn, will leave the website.
Make sure you get your products professionally photographed from multiple angles to give your customers a better understanding of your product.
10. No Value Proposition
You need to give your customers a good enough reason to buy from you. Lacking a convincing value proposition will result in a lack of sales.
Hundreds of brands out there sell the same products as you. Why should the customer buy from you rather than another vendor if that's the case?
Some people capitalize on content, while others capitalize on promotions, but there needs to be something that sets you apart.
The ultimate goal of eCommerce plans, strategies, and marketing is to get your customer to make a transaction. While you can get the customer to your page, you need to offer them something that encourages them to choose your product over the other options.
Conclusion
We live in an era where digital sales and online stores are beginning to dominate the marketplace. As more brands find their way online, organizations need to cover all bases when starting an eCommerce plan. While you may have a strong eCommerce strategy that helps drive customers to your online store, that doesn't always guarantee success.
You can have thousands of weekly visitors, but your sales numbers might not reflect such stellar traffic. This can be alarming because you can always spend more and improve marketing, but if a customer leaves after visiting your website, something is fundamentally wrong.
Look into all the aspects of your site and your business processes to ensure everything is in order. You can also recruit the help of analytics tools to capture data and figure out where exactly a customer is leaving your website.
All in all, do everything in your power to treat your website's visitors right and ensure a stellar customer experience, and the sales will increase soon enough.
Contact us today to get started on an eCommerce plan that'll net you a brag-worthy ROI.