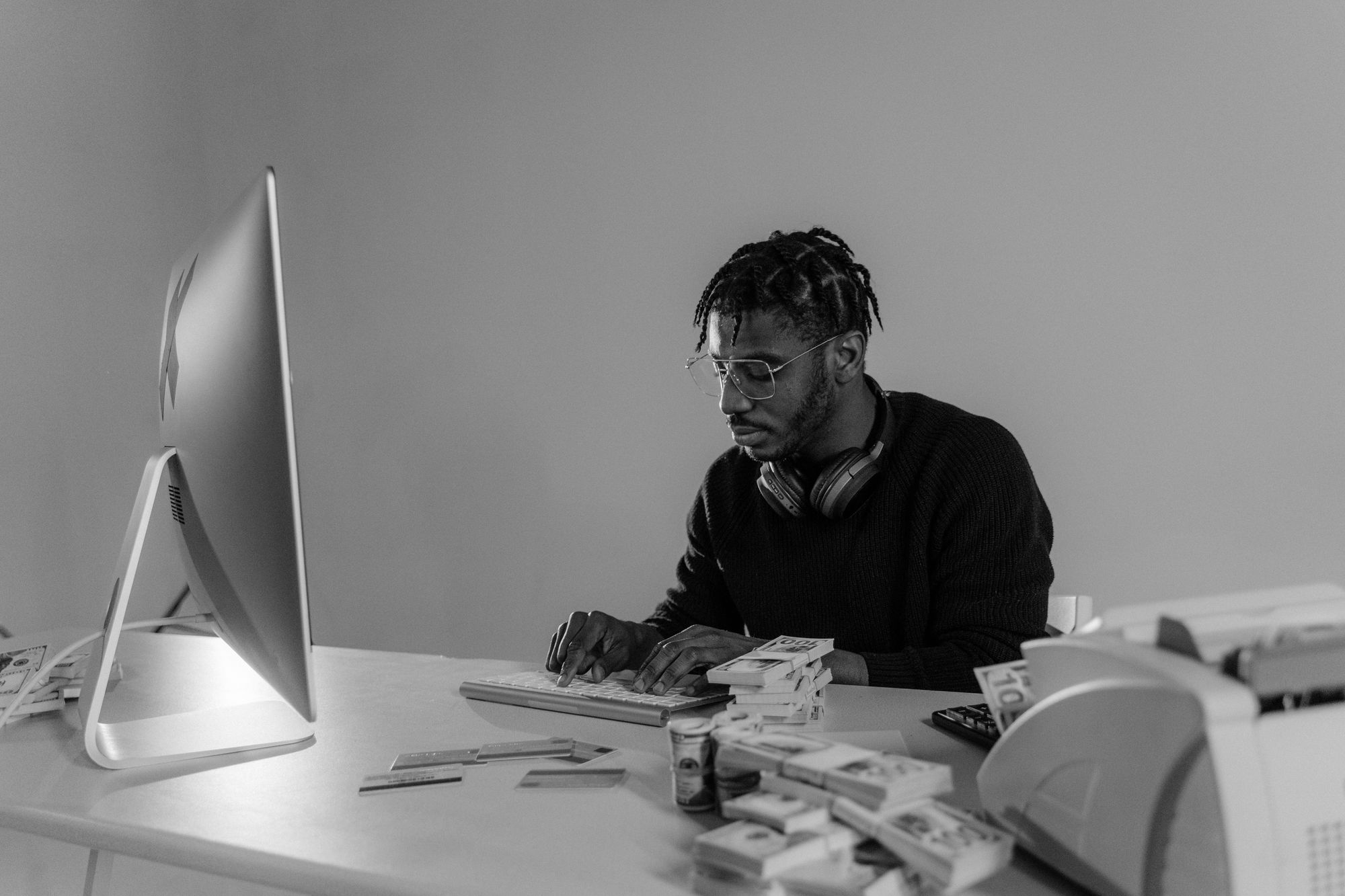 Top 10 Ways eCommerce Can Make You Rich
eCommerce is booming, all thanks to the advent of digital marketing. Worldwide eCommerce sales will soon breach the five trillion dollar mark.
Interest in quick ways to generate an income online from the ease of our own homes has grown in recent years, too.
The web's charm is that it serves as not only a marketing network, but also as a sales channel, a community hub, and so much more.  This article will talk about the ten steps you can use to become eCommerce rich.
Create a website
Imagine getting your Etsy page mentioned in the Huffington Post. Congrats! This is a tremendous achievement!
The increased sales from backlinks are fantastic, and you realize you have the potential to grow something significant. However, if Etsy ever deactivates your account and your backlinks are no longer active, you've lost all of your off-site SEO, and you'll have to start again with the funnel.
You have more power over this if you run your own website. The website is where you keep your product pages, contact information, blog, and other critical details. And no one can randomly shut it down.
But where to build your website? The good news is, there are many excellent platforms on which to develop your website. Shopify, Wix, WordPress — the list is endless and each platform comes with its own plusses and minuses. But WordPress is one of the most popular amongst the rich eCommerce crowd.
You get full access to a wide range of features and plugins when you use WordPress. You'll also be able to modify your pages if you desire. Additionally, WordPress has built-in SEO, making it much easier and quicker to get your website to rank highly on Google and other search engines.
Promote your social media
Regardless of how you feel about it, social media is inescapable these days.
According to Hootsuite's 2017 We Are Social Report, 2.789 billion of the Internet's 3.772 billion users are on social media and use it regularly.
This is a significant portion of the population — nearly 37 percent!
Advertising your online store on social media among your friends and followers is the first step toward gaining a larger, more active audience.
Those who already know or trust you are your friends and possibly relatives. Targeting these people can help you get your first few sales and spread the word about your growing brand.
Create an eStore
eBay is one of the world's largest online marketplaces. According to Statista, there are presently over 171 million active users. As a result, it's an excellent site to open a store,  attract customers, and be well on your way to becoming eCommerce rich.
It's as simple as opening an eBay account to begin selling. Opening an account is free, but you may upgrade to a store for a fee.
Select a Basic ($24.95/month), Premium ($74.95/month), or Anchor ($349.95/month) account to start an eBay Store. You can also customize your store with a unique URL for cohesive branding.
Create an Amazon Seller Account
Amazon is another wonderful platform to sell your items and eventually become eCommerce rich. Third-party merchants account for roughly half of Amazon's sales. When you create an account, you'll gain exposure to Amazon's platform, which typically bypasses established search engines if you sell on it.
Amazon is the 7th most-visited website, accessible via Alexa and Dash buttons. This makes it hard to miss an opportunity if you're looking to get eCommerce rich!
Make an effort to understand your customers
Google Analytics is the greatest place to start digging into who's only looking and who's buying. After completing your online setup, you can begin collecting information on who's actually visiting your site and why. You'll need to use a tracking ID to link Google Analytics to your website to get started.
To get started, go to the Property column and choose Admin and Tracking Info. You'll be able to track visitors once you've copied and pasted this into your website code.
There are a few critical bits of information to keep an eye on. You can keep track of general demographic data. There's also affinity data that's been segmented.
This affinity data is instrumental when selecting where to concentrate your marketing efforts. You may also see the source of this traffic. The key sources include social, organic search, direct, and referral. This data helps determine where marketing strategies are most effective for your brand and unique customer base.
With analytics data, you can better budget and allocate resources since your marketing campaigns will be targeted to the right customer base.
Ultimately, the greatest method to gain a bird's-eye view of how you're performing is to look at the facts and statistics. If you're going to develop a website, you must use Google Analytics.
Use email marketing
Did you know that one of the most regularly utilized marketing communication methods is still email?
According to a recent study, 94 percent of people online use email regularly.This type of marketing has one of the highest returns on investment of any digital marketing channel.
It isn't easy to believe, but it's true! You can design drag-and-drop email templates for practically any situation with platforms like MailChimp. Of course, you'll need marketing automation solutions to make your marketing efforts successful.
For small enterprises, the free plan from Mailchimp is a bargain. For just $10 a month, you can subscribe to a version that does away with email sending limits and adds more robust reporting capabilities. Your MailChimp account can further scale to meet your demands as your company grows and you get eCommerce rich.
Create content for your business
In HubSpot's State of Inbound research, marketers were questioned about their most significant marketing difficulties, and 65 percent claimed they struggled to generate traffic and leads. This is true whether you're launching your first internet company or running a multibillion-dollar retail giant.
Blogs can assist you in overcoming lead-generating challenges. B2B marketers who use blogs generate 67 percent more leads than those who don't.
Of course, these should be valuable blogs that offer quality information to your readers.
The more you blog, the more people come to your site. You can't just saturate the internet with nonsense. No one would read that and it won't generate the leads and conversions you want. In today's world, it's best to concentrate on constructing a posting schedule and developing a high-quality blog.
Every day your website goes without a blog is a day you're leaving money on the table.
Make YouTube videos
The next frontier we'll explore to get eCommerce rich is YouTube. With over one billion unique monthly visitors, YouTube's massive audience gives you ample opportunities to reach your ideal customers and generate buzz for your products.
Because Google owns YouTube, you can be confident that your videos will continue to appear in SERPs for a long time. For your online store, videos of the demonstration, unboxing, and reviews are often the most popular and generate views long after publishing.
Brands are continuously coming up with innovative strategies to promote themselves on YouTube. Before going to a store, over half of online shoppers check for videos connected to their purchases.
Post on craigslist
Craigslist is an excellent resource for finding staff, franchising your company, and selling your products. But this platform is frequently overlooked in favor of Amazon and eBay. According to its fact sheet, it is still an essential tool with 60 million users. Only your imagination limits the utility of this classified ad site.
Promote your offerings on online forums
Gaining inbound backlinks signals to Google that you're a reliable site and other respected domains would recommend it, is a must if you want to become eCommerce rich. There are various ways to do this, but one of the simplest is to start commenting in forums related to your offerings that your ideal customers would frequent.
Conclusion
Following all of this isn't a guarantee of success and eCommerce riches. Some people have found success concentrating on only a few of these tips. However, if you put in the effort and construct your campaigns correctly, you'll eventually reach your target market and get your offerings in front of the right people.
If you're looking for more resources on how to grow your eCommerce business, Lingble is the partner you need.
Get in touch with us today if you're looking for services such as development trackers, analytics tools, and multilingual customer care.