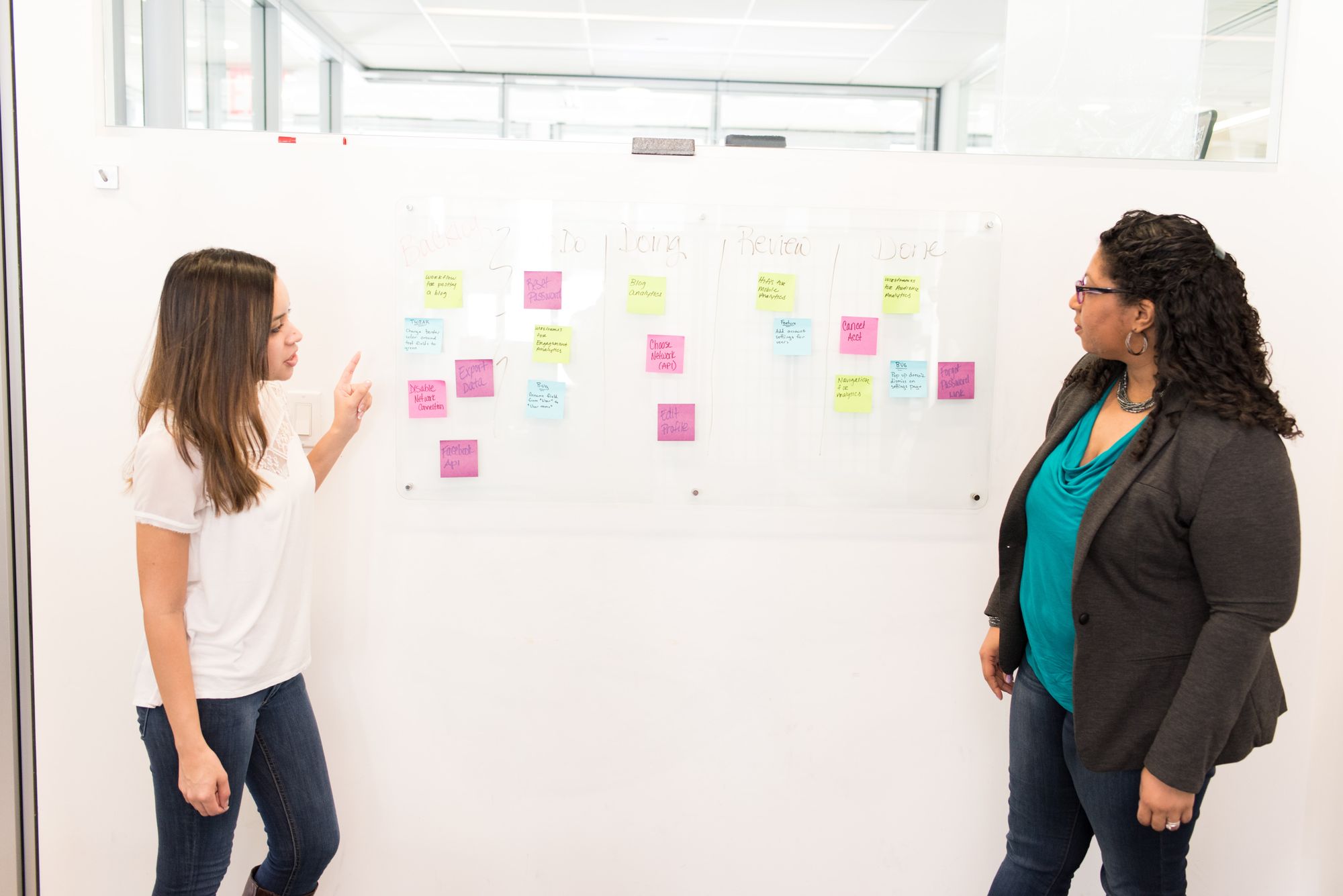 Top 5 Tips to Launch a Successful eCommerce Brand (with examples)
eCommerce is a booming industry across the globe. Over half of all internet users have purchased a product from an eCommerce store. And in 2020, eCommerce purchases topped 4.9 trillion dollars, with no signs of slowing. So for aspiring entrepreneurs, it's a great time to launch eCommerce brands.

But there's a flip side to this shiny coin. A lot of opportunities also means a lot of competition. A successful eCommerce brand requires strategy and long-range thinking behind its construction.  

In this article, we'll cover our top tips for launching a successful eCommerce brand with a few good examples thrown into the mix for your inspiration.

Best ways to build and launch an eCommerce brand

Brands are as unique as the people who build them. So, there's not a single tactic or rule you have to live by to create one for maximum success. Instead, you'll need to strategize for your particular business, goals, and customers. Think about your brand's unique:

Messaging
Communication channels
Visual representation

But think of these aspects from your target customer's perspective. The most successful brands build their businesses from the customer's point of view for a compelling brand with staying power.

So to get you started, let's dive into the top brand-building tips to attract target buyers and compel them to purchase your offerings.

#1. Prioritize product quality

You could have eye-popping visuals and scintillating social media posts that generate a ton of buzz and excitement for your business. But if your product is poorly designed, you won't build a successful brand.

The first order of the day is to prioritize your product quality. An excellent product is the foundation of any good business, and without it, the whole enterprise crumbles.

If you're launching an eCommerce brand, it's often a good idea to focus on building one exceptional product.

You may have noticed that some of the most popular up-and-coming brands have built their businesses around this strategy before offering other items. This strategy works because it makes it easy for customers to become loyal to a product they know is reliable.

Often, when you start your business with dozens of products, quality control becomes an issue. Poorly designed and launched offerings thwart customer loyalty and reduce your chances of earning referrals and good reviews.

So narrow your focus and give attention to the quality of a single good product and its reputation. It will serve you well in the long run. Once you've mastered your flagship product, scaled it, and built customer loyalty for it, then move on to new offerings.

And if you've already launched your brand and have a few products on offer, then focus on improving quality for your target audience and niche. Check your reviews and see if you can find some common complaints with your products that you can address with a better design.

YETI Coolers

Launched in 2006, YETI Coolers is an excellent example of a brand that became successful and famous with one single product. Founders Roy and Ryan Seiders were outdoor enthusiasts frustrated with all the cheap and poorly made coolers on the market. But, unfortunately, they weren't the only ones.

As outdoor enthusiasts, the Seiders were close to the community and knew what people wanted to buy. So, they filled the market need with their original hard-side YETI Cooler. Today, YETI is one of the world's most profitable outdoor product brands.

#2. Establish a brand persona

People want to buy from brands they trust, and the basis of that trust boils down to relationships. But you can't have a relationship with a nebulous entity like an eCommerce brand.

That's why it's essential to establish a brand persona or brand style. This humanizes your brand and helps you build a relationship with your customers, cement trust and loyalty, and differentiate from competitors.

Brand personas and styles don't need to be trendy. Instead, you want to build your brand persona from the user experience and your brand's purpose. So, above all else, be authentic in your brand content.

You've come across this many times but probably haven't noticed it. Think about how the brand Apple seems to have a different feel than its competitor, Microsoft. Microsoft is more nerdy and competent. Apple, on the other hand, comes off as more sophisticated.

Even the difference in these two brands' visuals showcases their different personas. Apple and Microsoft, as brand titans, have managed to create an army of loyal fans enthusiastic about their products.

Brand style and persona would include things like:

Tone and messaging
Typography and font
Brand colors
Iconography

Spend time brainstorming your brand style and personality. First, dig into your target customer and what kind of persona would most resonate with them. Then, establish a brand guide that includes these facets of brand style and personality, ensuring cohesion across multiple channels.

When customers interact with your brand, they should feel like they're communicating with the same person. Therefore, establishing guidelines for how your sales or customer service team should interact with customers is also a good idea.

#3. Learn your customer's language

For laser-focused targeting of your ideal customers, you'll need to learn their language. The more familiar your messaging is with your target audience, the more positively they will feel about your brand and offerings.

Here's what you can do to learn your customer's language:

Research buyer personas — Your social media followers are an excellent place to start. Borrow some of their language when crafting your brand messaging.
Analyze the competition — What type of messaging, buzzwords, and phrases are your competitors using? Will they resonate with your target customer? Compare and contrast based on your buyer persona research and see if you can borrow some of the language.
Comb product reviews — If you have product reviews, scan them for catchphrases and words that stand out or are used frequently. If not, look at your competitors' reviews to see if you can repurpose the most compelling language for your brand.

Once you've got a decent grasp of your customer's language, incorporate it into your brand guide and marketing materials. But if you're unsure what messaging will resonate with your audience, we suggest A/B split testing the copy to see which version gets the most traction.

The brand Old Spice does an excellent job of speaking their customer's language. Take a look at their website for inspiration.

#4. Speak your customer's language to build relationships through branded content

So, now that you've got a good grasp of your target customer's language, you don't want it to collect pixelated dust in a Google Doc somewhere. Instead, put it to work for you and incorporate it into your content.

Online shoppers can't assess your brand in person. You have to give them something to build trust and form a relationship. Content is how you digitally nurture your customer interactions.

You can provide value to your customers through industry-specific brand content and get them to believe in your business's value.
Publish blogs and social media posts to educate buyers.
Participate in industry-related forums like Reddit, Quora, and Facebook groups.
Reach out to relevant influencers and develop a relationship for cross-promotion.

You don't have to create just promotional content. Non-promotional, educational content that offers value to your target audience and helps solve a problem or answer a question is an excellent strategy for nurturing relationships.

Let the content strategies of Beardbrand and Squeeze Magazine from brand Press inspire you.
#5. The secret ingredient in successful eCommerce brands: Unique positioning

Amazon is just a click away. For budding eCommerce brands, positioning is the key to differentiation and success. You'll need to convey to your customers that you understand their problem and can solve it with specific, detailed messaging.

Dollar Shave Club does a great job of this. Essentially, the company sells razors. That's not anything newfangled. So they must have strong positioning to differentiate from the hundreds of other razor brands.

Take a look at some of their highly specific, problem-solving (and funny) messaging:

Each razor has stainless steel blades, an Aloe Vera lubrication strip and a pivot head.
Do you like spending 20 dollars a month on brand-named razors? 19 go to Roger Federer.
Do you think your razor needs a vibrating handle, a flashlight, a backscratcher and 10 blades?

Dollar Shave Club's brand strategy has been so successful that it got 12,000 customers in just two days of launching its marketing campaign.

Launch your successful eCommerce brand

Decide who you want your brand to be, and craft a compelling brand personality that resonates with your target customers.

Reach out to the eCommerce marketing experts at Lingble today to get started with a brand strategy that fits your goals to a tee.