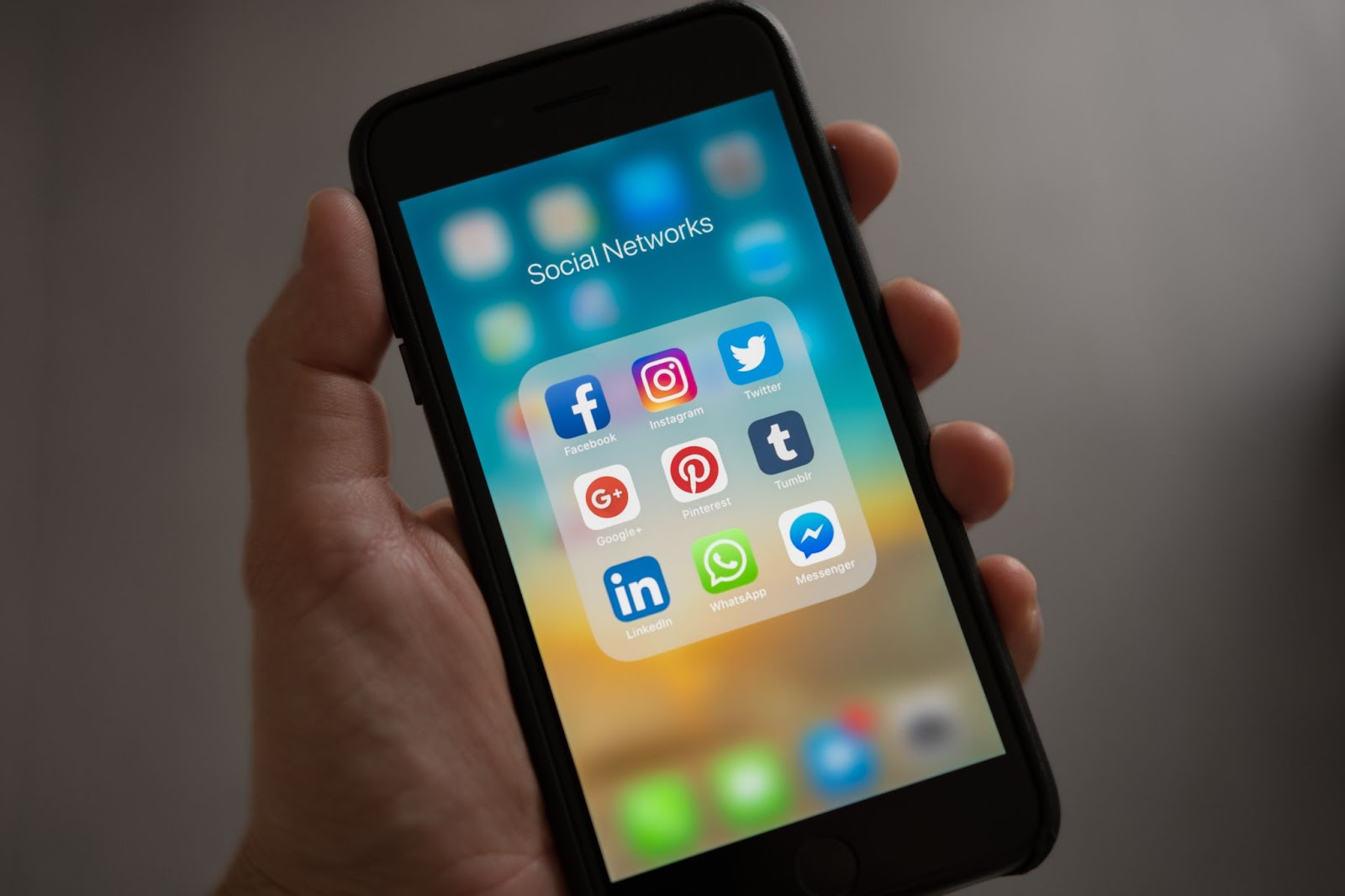 Top 6 Social Media Sites to Boost Your Reach
Having a social media presence is no longer an option for global businesses. It's an essential way to reach your audience, gain valuable insights, and scale your brand to new heights.
What benefits can social media platforms offer? Consider that over 4 billion active social media users worldwide, equating to 58.4% of the total world population, are present on social media. Unquestionably, social media users have demonstrated substantial growth over the past 12 months, with 424 million new users.
If you aren't taking advantage of social media, you're missing a speedy, economical, and effective way to reach almost half of the world's population.
Popular social media sites are your gateway to maximum brand reach and greater community engagement. But, with hundreds of social media platforms in existence, which one can you rely on to get the most bang for your buck?
Let's find out.
Most Popular Social Media Sites for Effective Digital Marketing
A few decades ago, social media changed the world and how people connect and communicate with each other. And years later, it continues to rock our lives. Let's explore trending social media sites that businesses should investigate to increase their brand exposure and reach.
#1. Facebook

It might just be the world's most popular social media site with roughly 3 billion monthly users. Facebook boasts a daily active user base of more than 1.8 billion people, capturing 59% of social media users and making it the leading platform in the social media landscape.
Using Facebook has become a part of the average internet user's routine. It has entered billions of lives effortlessly, and at this point, it's hard to imagine what life was before Facebook.
Undeniably, Facebook connects more people than any company could ever imagine, and even businesses are aware of this fact.
The popularity of Facebook has forced millions of marketers to rethink their marketing strategies. Being so crucial for business and in order to stay ahead of trends, Facebook is a must.
#2. YouTube
Another frequently used social media site is YouTube, a video sharing platform that allows its users to watch a billion hours of videos daily. If every single person on earth watched a video, they'd spend around 8.4 minutes per day per person; this mind-blowing number just adds to the credibility of YouTube.
Not only this, the monthly active users are around 2.3 billion, according to a report by Statista. The same report also revealed that 79% of Internet users have an account on YouTube. That's a massive market that's just sitting there for you to capitalize on.
To get started on YouTube, create a channel to promote your brand and share videos to connect with your subscribers who will like, share, comment, and increase your reach. Besides being the second largest social media site, YouTube is also the second biggest search engine after Google. So, if your brand isn't present on YouTube, it's a good idea to create your channel today.
#3. WhatsApp
WhatsApp is a closed messaging application used in more than 180 countries, with over 2 billion people using it multiple times a day. It's a great app to stay in touch with family, friends, coworkers — anytime, anywhere. Along with its growing user base, WhatsApp also provides unique features making interactions easier.
WhatsApp might not seem like an obvious social marketing choice for brands, however, SMS has a 98% open rate. But unlike SMS, WhatsApp messages are free to read and send.
WhatsApp has an integrated business platform, allowing millions of businesses to create profiles, provide customer service, and share updates conveniently. Moreover, when you employ WhatsApp for customer support service and retention, you only realize its potential.
#4. Instagram
Instagram is a social media site that allows influencers, businesses, and coaches to use image and video content to create communities and attract audiences.
Since the introduction of the Instagram shoppable post in 2018, the potential reach and return for investment on the platform are higher than ever.
Instagram allows businesses to connect to a massive audience, link their products, share information, and make sales directly. Plus, brands can create business accounts that provide rich analytics and the ability to schedule your engagement posts.
Undeniably, Instagram experienced exponential growth in 2021, and statistics definitely prove its value for businesses:
#5. Twitter
Twitter is a micro-texting platform that lets users stay on top of trending topics while allowing them to engage in relevant conversations.
In just 2021, the platform had more than 330 million monetizable monthly active users and 211 million daily active users.
There aren't as many users as the other social media sites listed above. Still, Twitter is a highly engaging user platform making it best to increase brand reputation and reach prospective customers.
Users on Twitter send a minimum of 500 million tweets every single day. While this is just an average figure, think about what it can do for your business.
If your business is related to news, entertainment, sports, technology, marketing, or politics, then Twitter is what you need to explore so you can capitalize on the tremendous engagement found there. Beyond this, Twitter gives brands the opportunity to craft their voice in the most creative and personable way possible.
#6. Snapchat
Snapchat is another highly visual social media site that's popular among Gen Z. This platform allows users to share 24-hour statuses just like WhatsApp and Instagram, but it is behind making the stories format popular. Also, users send snaps to each other to maintain their streaks.
Since its launch in 2011, Snapchat has become the most trending social messaging and photo-sharing app in the world. With almost 530 million daily active users and 10 billion video views, Snapchat easily ranks among the most popular social networks.
There's no denying the fact that all this customer attention comes at a price, and with so many brands turning to Snapchat as a way to connect with their audience, it's a sure thing that Snapchat delivers on its promise.
Moreover, Snapchat offers unique geofilter features to businesses which opens up a wealth of opportunities as a marketing channel. Businesses can create a competitive edge and reach millions of customers by simply bringing valuable content.
Top social media sites: Punchline
The above listed social media sites are just a few of the most trending platforms and are the best for businesses looking to sharpen their competitive edge, enhance their social strategy and increase ROI.
Undoubtedly, social media can be the most profitable marketing channel for your business. It builds brand awareness, connects with current and prospective customers, and generates new leads.
Statista further proves that using social media sites helps businesses increase exposure, and who here doesn't want that? Billions of active users are already present on social media as potential advertising audiences.
Everyone can take advantage of this fact as long as they have a viable social media marketing strategy.
There's no magic to succeeding with social media sites for businesses.
Make sure you understand your target audiences and be present on social media channels they frequently visit.
This might mean expanding your reach to other channels:

TikTok
Pinterest
LinkedIn
Quora
Goodreads
SoundCloud
Yelp
WeChat
Skype
Some of these platforms can certainly help you promote your brand and products to consumers all across the globe. But if you are just starting out, then the list above is a great place to begin.
If you need help selecting suitable social media sites for your digital marketing strategy, reach out to us. Our marketing specialists can help you to craft a strategy that gets results.