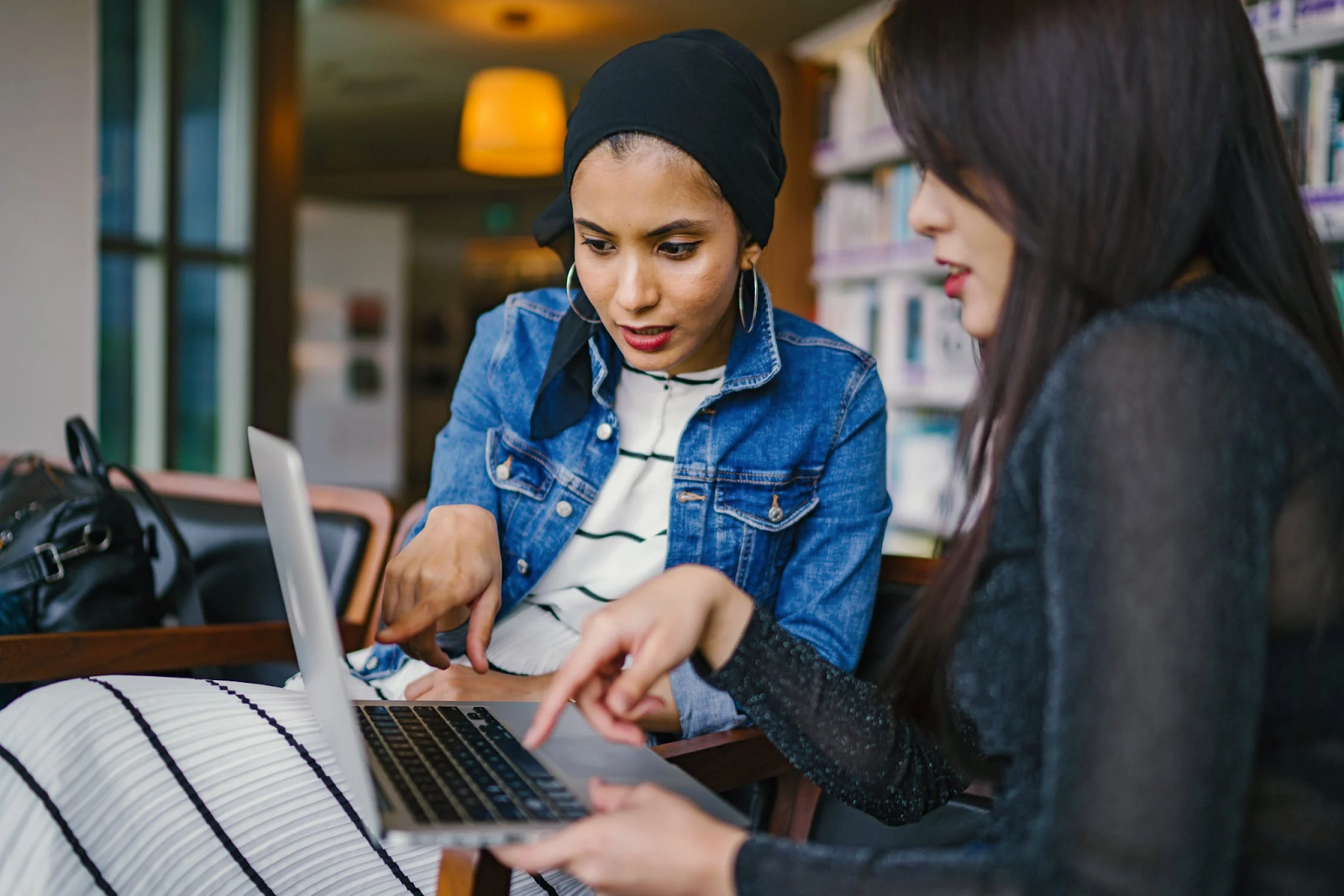 Top eCommerce Advertising Trends in 2022: Boost Your Results
eCommerce has evolved more rapidly than any other sector. In 2021, eCommerce retail in the United States alone amounted to 4.9 trillion dollars. It's estimated that the eCommerce market will grow 50 percent in the next few years, exceeding 7.4 trillion dollars in 2025.
The competition in this retail landscape is also increasing as more sellers, vendors, and brands continuously strive to maintain an edge over their competitors.
For eCommerce merchants, the primary aim is to attract more customers. In this post, we've narrowed down some valuable eCommerce advertising trends 2022 that can help you do just that.
Embracing Artificial Intelligence
Artificial intelligence has shaped the eCommerce industry in numerous ways. In eCommerce specifically, AI uses customer data and behavior to understand the customer's mindset and preferences regarding different products.
Prominent examples of AI are Chatbots and Machine Learning. These are the upcoming technologies and the future of this industry. They're also a huge eCommerce advertising trend to watch for in 2022.
AI has brought us new product development methods and customer experiences, tracking customer behavior and data collection through automated answers. From a survey conducted, almost 98 percent of retailers believe that AI can improve their eCommerce platform.
Digital giants like Amazon and Google are already taking the lead in machine learning and artificial intelligence.
Augmented Reality
Augmented technology is a next-generation interaction of the real world that allows us to view things virtually. In eCommerce marketplaces, customers can virtually see what they're buying. This trending technology is significantly more effective in the fashion and home décor categories.
The augmented reality market share is predicted to reach 300 Billion US dollars by 2024 since many people own AR-capable smartphones
Voice Search
Due to the convenience voice search offers, it has effectively become part of our daily lives. A majority of US households already use smart voice search. In fact, Google has introduced new guidelines to force all companies to optimize their content for voice search.
Voice assistants are a significant eCommerce advertising trend in 2022. A person can sit comfortably or engage in an activity, such as cooking or cleaning, while asking the voice assistant where they can buy a nice pair of cooking utensils.
Voice assistant buttons are now widely adopted to ease the competition as this technology can be easily added to the Search Engine optimization strategy. Using keywords and phrases well suited for voice search can provide better results.
Mobile Devices
Who doesn't own a smartphone these days? By the end of 2021, 73 percent of eCommerce sales had taken place on mobile devices.
It's crucial for brands to create a mobile-friendly website or store where people can easily navigate and have a great user experience.
Each year, transactions made through smartphones increase as people find more ease in buying from their smartphones. PPC marketing is an important asset when it comes to capturing revenue from people shopping on smartphone devices.
Smartphones not only have a high number of users, making them a top eCommerce advertising trend in 2022.
Chatbots
Businesses and brands view chatbots as essential tools for their stores because they serve as an in-store sales and customer support specialist. Chatbots can save time and effort for customers when making any purchases.
A chatbot is designed to address casual issues independently, but they can direct people to human customer assistance personnel when complex problems arise. Chatbots are improving conversion rates for businesses as they also come under artificial intelligence, and they can effectively handle customer support and collect data for customer behavior research.
Diversity of Payments
Customers and buyers value the option to purchase with their preferred way of payment. As a result, online stores that offer multiple payment methods experience more sales and an increased conversion rate. In cases where buyers are limited to only one or two payment mediums, they cancel potential purchases.
Once the customer data is saved, it can be auto-filled with the information to make the purchase even faster. Sites should also have payment gateways which smartphones support.
Content Marketing
Content is an essential aspect of eCommerce. In the upcoming years, it will play a leading role in eCommerce marketing and increasing conversion rates.
Content marketing can promote blogs, products, or services on your website. It includes creating brand awareness, describing products or services, and addressing unique selling points.
User Experience
User experience is an important member of eCommerce advertising trends in 2022, as it determines how a user interacts with a system or service. Companies and businesses are constantly trying to improve the user experience to capture increased revenue.
Excellent customer service, effective and fast shipping methods, ease of navigation, and streamlined check-in and check-out experiences are primary parts of the user experience. These aspects must be constantly monitored and improved over time.
Consumer Awareness
In the 21st century, where many businesses are transitioning to the online marketplace. So,  there's unprecedented competition between eCommerce and digital stores. Brands that build their identity, create social proof, and foster trust and loyalty with their customers, will greatly benefit.
Anyone can build a brand these days and take it online, but it will need engaging, valuable content to last. Brands that don't provide transparency to their customers are likely to lose them.
Businesses should educate their customers more about their brand, product, or services with an effective and detailed consumer awareness plan.
To get started, it's essential to understand your audience's category first.
Construct a marketing plan that focuses on a large-scale, potential audience. Identify interested clients and buyers and help them get to know your brand better. Ensure that your services or product's benefits are correctly communicated and delivered.
Social Media
Social media is a place where people of all age groups spend time. Any brand's target audience spends more and more time on social media, so social media presence is a must in the long run.
Social media ads are rapidly growing, and businesses or brands have massive potential in these marketplaces. The social media giant Meta (formally known as Facebook) earned 114.93 billion US dollars in ad revenue from 2009 to 2021. eCommerce brands can capitalize on this massive growth with airtight social media marketing.
Influencer Marketing
The rise of social media is inevitable. And it brings us a new marketing field, influencer marketing, which has shaped the marketing methods.
Even in our daily news feed on social media, we can see many forms of influencer marketing campaigns. Identifying the right audience and influencers can quickly and effectively help you build brand identity and bring in more traffic. Essentially, you're getting your offerings and brand in front of a larger audience when you partner with an influencer.
For example, If your eCommerce store sells fitness supplements, you should probably select fitness and health influencers. Tools like BuzSumo and NinjaOutreach can help you find the right influencers for your business.

Influencers also use hashtags which are an effective method to get traffic flowing towards your ad campaigns.
Video
Nothing captures the audience's attention more than videos, as 79 percent of consumers prefer a video description over a text description of a product. Businesses grow 49 percent faster with video marketing.
According to Forrester's research, a video can increase the chances of a website ranking on Google's front page by 53 times. Video marketing can be a game-changer and turn the tides in favor of a business.
QR Codes
If you're selling tangible products, there's another emerging trend for eCommerce advertising in 2022. Consumers can scan these QR codes to land on any particular page on a website. These QR codes are a great way of boosting engagements and traffic on your webpages and social media.
QR codes are also used to offer discounts and gifts to buyers to encourage recurring revenue or place an initial order from your store. Simply link a page to a QR code and it will lead customers to your social media and content platforms.
Conclusion
Before implementing any emerging advertising trends in your business, you need to identify and set your goals, needs, and vision correctly and clearly. Not every trend will suit you well, and obviously, none of us want our hard-earned money to go in vain.
Reach out to us today to get started on your custom advertising strategy.