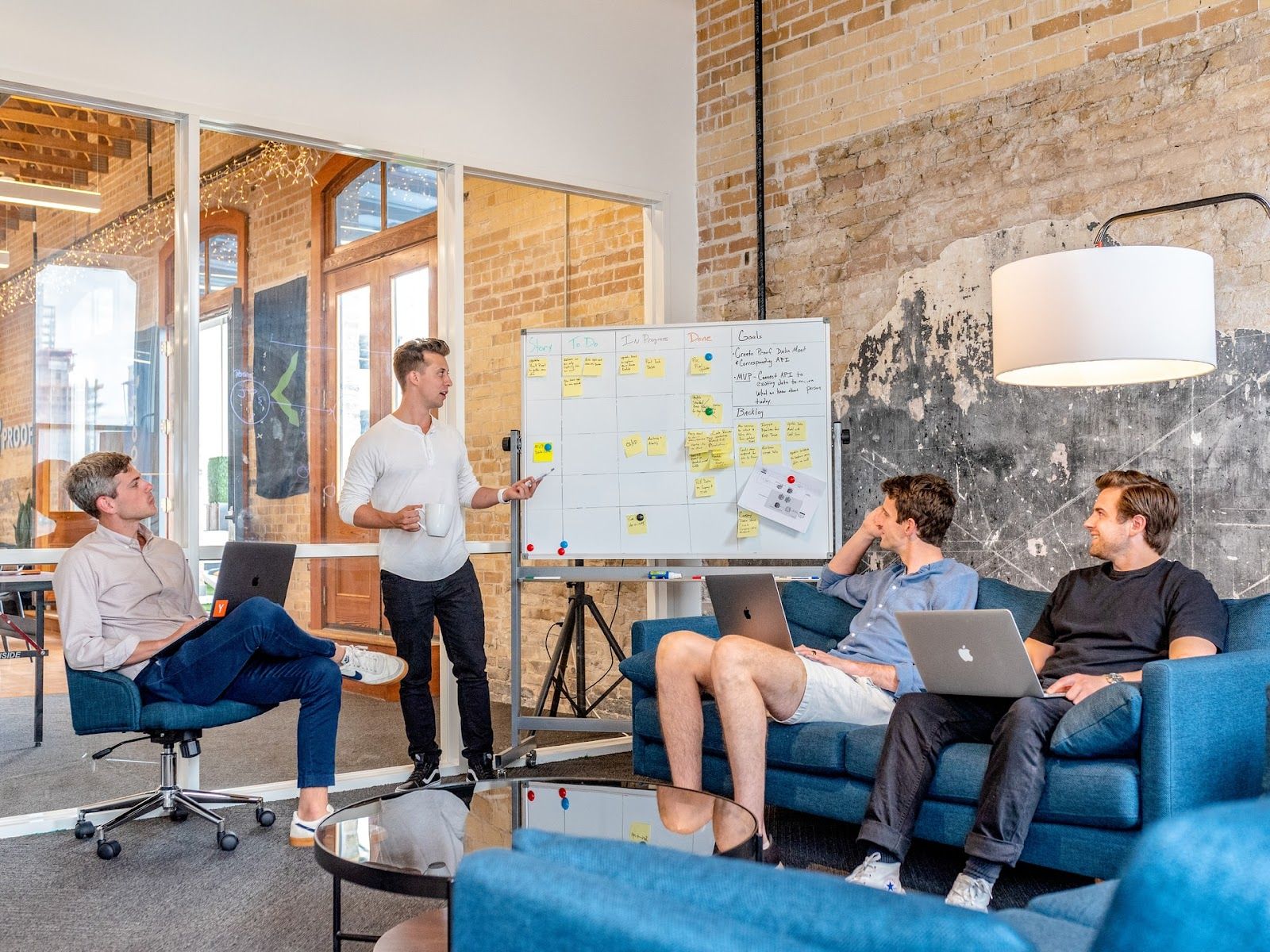 Top Strategies for Conducting Competitor Analysis in a Global Market
Competitor analysis is critical in building a robust marketing strategy. By studying and understanding what your competition is doing, you can identify customers' demands and market your offerings to the right people in the right way.

If you're ready to get started with a marketing plan tailored to your business and unique global customers, reach to us today, and let's schedule a time to talk.

Let's look at the importance of competitor analysis and the methods that can help you do just that.

What is competitor analysis?

Competitor analysis is an approach companies use to gather information about the products, sales, and marketing strategies that competing businesses within their industry have implemented. The process enables businesses to get a detailed insight into how industries operate while also helping them uncover opportunities to meet the untapped needs of customers and clients.

Conducting competitor analysis also enables businesses to stay well-versed in the latest trends and learn ways to meet industry standards.

Businesses also use this technique to ascertain their product's unique value proposition. With a competitor analysis, firms can highlight the distinct characteristics of their products and services, which can then be used to shape various marketing campaigns.

By carrying out routine competitor analysis, your business can also learn about your competitors' strengths. This information plays an integral role in helping you upgrade your products or services, so you can stay relevant and continue to provide your customers with superior quality.

Similarly, you can also get an insight into your competitor's weaknesses, which gives you a window of opportunity to perfect your marketing campaigns and capitalize on gaps in the market.

When carrying out an effective competitor analysis, you can:

Discover market gaps
Introduce new products or services
Get insight on marketing trends
Create marketing campaigns using customer data
Set a benchmark to measure growth  

Engaging in a competitor analysis requires strategic thinking and planning. You need to identify your competitors, decide the approach for research, and integrate that data in creating a robust marketing strategy.

Let's look at ways you can carry out in-depth competitor analysis.

Identify Your Competition

Effective, strategic competitor analysis methods require you to identify the competition, which can be direct or indirect.

Direct Competition

Direct competition refers to brands or companies that deal with similar products and services. This includes businesses that operate within the same geographical location and have the same target audience as you.

For example, let's say you run a book store that sells hardcover books in London. Your direct competitor would be another bookstore selling similar books to similar customer demographics within the same region.

Indirect Competition

Indirect competition refers to companies or businesses that do not directly operate in the same industry, but their digital marketing activities compete with your firm. This includes businesses that target similar keywords, write the same type of content, target the same customer base, etc.

Taking our bookstore example from above, that means if a brick-and-mortar book store in London is your direct competitor, an online library selling similar books could be your indirect competition.

Ideally, you want to create a detailed competitor analysis strategy that includes research on both your direct and indirect competition.

Find Direct Competition
If you want to find direct competitors for your business, you need to consider the niche of the products or services you're offering. To start, take the time to study your offerings and identify the value they provide your target audience. This will help you discover other businesses that offer similar products or services and value to a similar demographic.

To identify your target audience, consider the following:

Conduct in-depth market research.

The first thing you need to do is evaluate the market for your product and services. Search for local, national, and global companies selling the same product or service as you are. Additionally, you also need to identify the competition in terms of sales.

For that, you can communicate with your sales team to discover competitors who play a role in the sales process. Based on this information, you can facilitate a detailed inspection of these firms to learn about their products or services and the type of marketing campaigns they are implementing.

You can also look at the strengths and weaknesses of their marketing efforts and identify the gap in the market. This will help your business create a compelling strategy to beat the competition.

Analyze customer feedback.

Customers play the most crucial role in the growth of your business. This is why gathering research on customer feedback is a critical component of your competitor analysis. In addition, it provides you with comprehensive information on your niche, which you use to craft robust marketing strategies.

To do this, you can explore the social media pages or review platforms that host genuine customer reviews about businesses with offerings similar to yours. Your sales team can also directly reach out to your target market and inquire about the companies they are considering purchasing from.

Join Online Communities.

Recent studies have found that fifty percent of millennials base their purchase decisions on recommendations made by friends, family, or online communities. Considering this, you can easily find your direct competitors by joining online forums, like Reddit and Quora.

These platforms host discussions, recommendations, and reviews that evoke customer conversations regarding specific products or services. Your sales and marketing teams can go through these platforms to identify direct competitors.

Identify Indirect Competition

Your indirect competition also plays a significant role in the digital growth of your business. Since your indirect competition creates content that directly contests yours, it can be critical in the earlier stages of your buyer's journey. Therefore, you must identify such competing entities before conducting your competitor analysis.

Conduct keyword research.

The first step you need to take to identify your indirect competition is to conduct keyword research. A competitive Search Engine Optimization (SEO) analysis can uncover which businesses are targeting a similar ranking on search engines, such as Google, YouTube, or Bing.

This is important because your customers search for products and solutions with specific keywords and phrases when they use Google. SEO and content marketing work hand in hand in the current digital market. Therefore, you must discover the similarity in keywords and content other websites are using.

You can also use SEO platforms and tools to discover competitors' digital data, including their keyword usage, backlinking strategies, and more. With this information, you can list the website ranking for the important keywords your business is also targeting. These web pages would be considered your indirect competitors.

Use the SERPs.

One of the simplest approaches to identify your indirect competitors is to check Search Engine Result Pages (SERPs). Your competitors likely have a content marketing plan that uses many topics your business is also creating content for. If you already have an on-page and off-page content plan, you can search the keywords directly on Google and find the pages ranking on SERPs. These websites would be your competitors.

But if you do not have a clear content plan established, you will have to discover the value proposition of your products to find keywords that are vital for your business. You can then enter these keywords into the search engine to pinpoint and analyze your indirect competitors.

Take a look at paid data.
Paid data is another competitor analysis method you can use to identify your indirect competition. You can use tools like AdWords and search for keywords that are important for your business's marketing campaigns. Next, search for companies or websites investing in ad campaigns for those specific keywords. Then, add these web pages to your list of indirect competitors.

Key factors to consider in your competitor analysis

Once you have identified your competition, you need to take the following steps to analyze your competitor. First, let's look at what to include in competitor analysis.

Analyze your competitor's website.

User experience plays a vital role in increasing leads and conversions. Therefore, your competitor analysis should review the competitor's website to discover the strengths and weaknesses of their website design. For example, you can investigate the following:

Navigational menu
Product and service catalog
Product listings
Checkout experience
Shipping policy
On-site marketing tools

You can use this information to improve your brand's website UX and provide your customers with an optimal experience.

Inspect your competitor's pricing strategy.

Pricing is another factor you need to consider in your competitor analysis. You can carry out perceptual mapping to gauge the price packages of all your competitors. This information can help you establish a baseline figure to frame your pricing.
In addition to noting just the prices, you must also study the add-on services your competition offers, as it tells you about customer preferences and values.

Identify the tools and technologies your competitor is using.

The tools and technologies your competitors are using are yet another factor you need to consider, such as:

The platforms (WordPress, Shopify, BigCommerce, etc.) your competitor is using
The extensions and plugins they've added to their site
The payment or warranty options your competitors provide
The technologies, such as AI, AR, VR, or chatbots, that your competition is employing

Wrapping Up

Competitor analysis can be quite tedious, especially if you do not know where to start. However, you can carry out a comprehensive and effective analysis simply by identifying your direct and indirect competition. Once you've identified your competitors, you can study their strengths and weaknesses and use the information to improve and perfect your marketing strategy.

However, if you do not have the resources to conduct a comprehensive competitor analysis for your business or know about competitor analysis examples and success cases, feel free to reach out to us today. Our teams will highlight all the strengths, weaknesses, opportunities, and threats for your business to create optimal conditions for your business's growth in a global market.