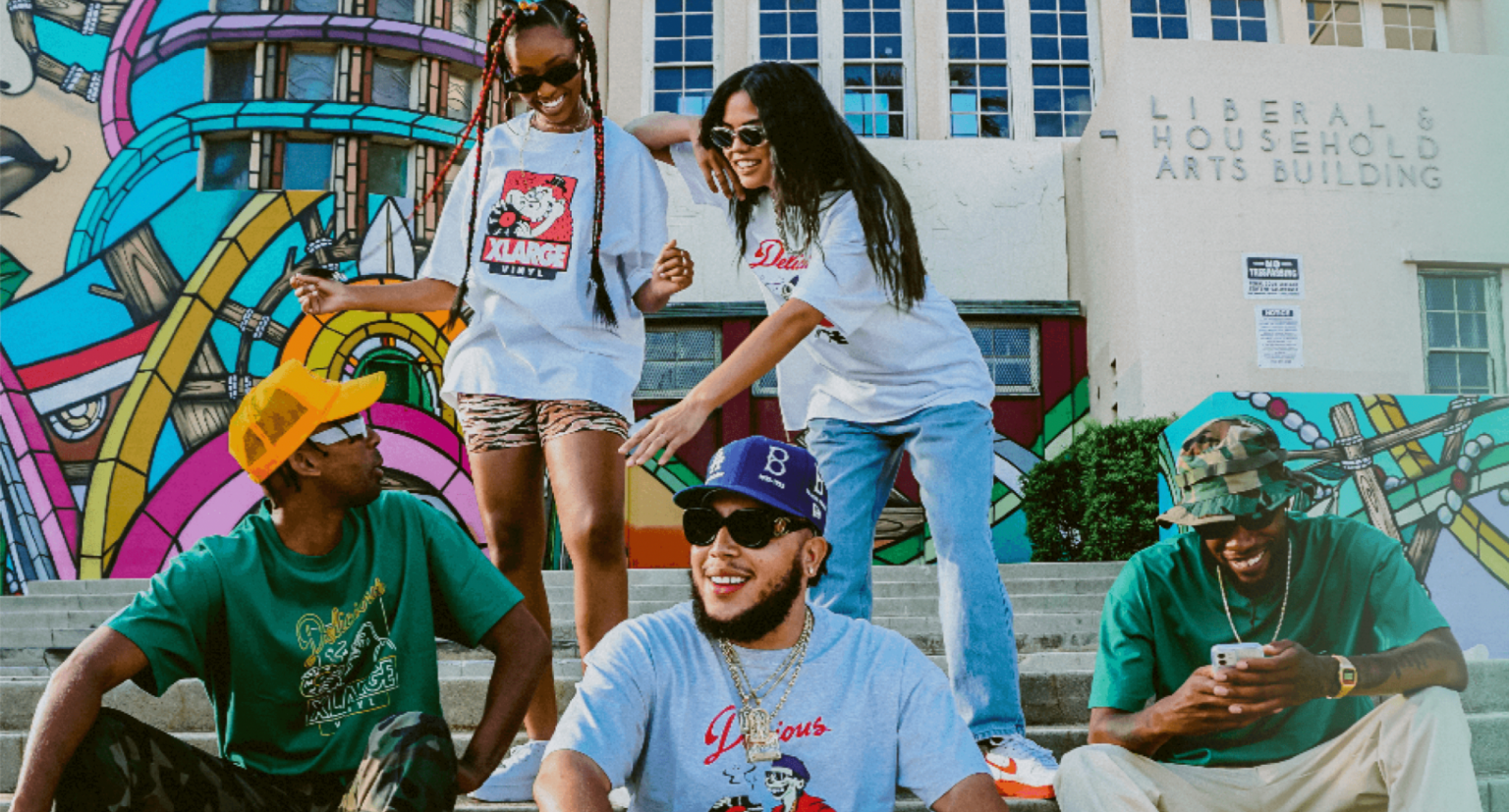 XLARGE Launches its Global E-Commerce Website with Lingble
[6 December 2021]. XLARGE, the OG of West Coast streetwear, launched its global e-commerce website.
Lingble partnered with XLARGE to develop a global website in English as well as to provide access to 24/7 live chat with customer support. The site also offers buyers free shipping globally for orders over $150 with localized shopping experiences.

"Was XLARGE the first true underground streetwear shop/brand or not, I'll leave it to history to decide, but what I can say for sure and without any doubt is that it didn't bite or copy its concept from anyone. XLARGE was not a skate brand, a graffiti brand, a rave or club brand, it was a streetwear brand, period, end of story… It was an audacious and absurd proposition, all we had to sell was a logo. But it worked and the idea reverberated and we soon had a clique, a following, a scene, and that logo began to represent an emerging subculture for which XLARGE was both prophet and participant." – XLARGE co-founder Eli Bonerz
By launching the global e-commerce website, XLARGE is enabling people around the world the opportunity to express themselves with contemporary "streetwear" fashion.
About XLARGE:
A pioneer of Los Angeles streetwear culture, XLARGE started as a shop in the LA neighborhood of Los Feliz, on Vermont street in 1991. Opened by Eli Bonerz and Adam Silverman, the store catered to their diverse community and was quickly adopted by personalities such as Mike D of the Beastie Boys, Spike Jonez, and Chloe Sevigny. The brand drew inspiration from work wear, vintage, and club scene aesthetics; to mid-century design, skateboarding and music influences. Iconic for its Gorilla logo, XLARGE is established as one of the originals and continues to influence generations of streetwear culture worldwide.