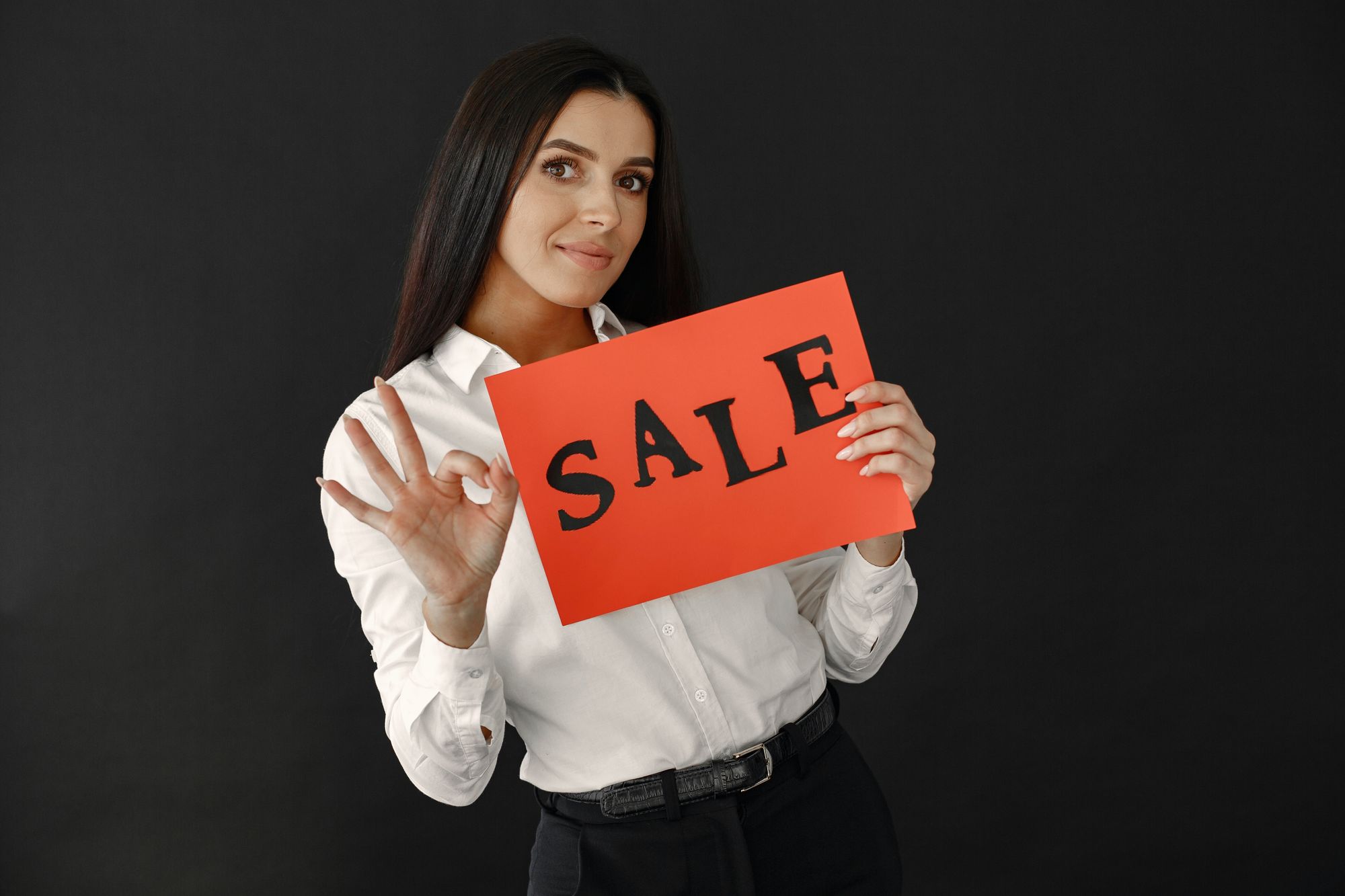 10 Paid Media Advertising Strategies That Work In 2022
Paid media advertisement is a crucial part of modern marketing for businesses of all types and sizes. That's because it's no longer sufficient to depend solely on organic traffic. Let's explore what we mean by paid advertising and how you can use it to empower your marketing strategies.
What Is Paid Media Advertising?
Paid media refers to any advertising content that you pay for.
Contrast this with owned media, which includes channels owned by your business, and earned media which is any content that mentions your brand but is created by third parties like clients or the press.
You can control the design and direction of the paid media you create. It can even offer passive lead generation capabilities. Your post or ad continues working for you without constant oversight until you alter or pivot for your next paid media campaign.
Facebook and other social media pages aren't the only channels that offer paid media advertising. Other options include Google, newsletter sponsorships, influencer marketing, and more.
Why Does A Brand Need Paid Media Advertising?
The global social media ad spending is expected to reach $230.30 billion by 2022 with a CAGR of almost 12 percent, projected to be $362.20 billion by 2026. There are some excellent reasons for this growth.
Businesses love paid media because it's trackable and offers instant leads and results. For example, your Facebook ad can be made to specifically target high-intent prospects in a matter of minutes while also delivering a ton of valuable insights.
Paid media advertising is an effective way to promote brand awareness among your target audience. Brands get more visibility with paid ads as they bring quick traffic, unlike other marketing methods that can take time to build brand identity. Moreover, paid marketing can target vast demographics efficiently and quickly.
Top 2022 Paid Media Advertising Strategies for Your Brand
Let's explore some expert-recommended strategies you can use for your ad campaigns to get valuable leads, sales, and web visits for your brand.
Here are the top 2022 paid media advertising strategies.
Budget Review, Optimization, and Monitoring
If you have already set up a paid media advertisement, you must start reviewing its performance and results. Setting up your paid advertising campaign is one step; the rest is constantly monitoring it.
Reviewing your campaigns gives an idea or estimation of your daily or monthly ad spent. Before you start working on your campaigns, you set a marketing budget that accumulates for the entire campaign.
If your campaign is not accurately created, it can drain all your efforts and, most importantly, "your advertisement budget," campaign monitoring, and optimization to stay on track within the allocated budget.
Use Content Mapping
In paid media advertising, we target specific audiences; when you spend money on your advertising campaigns, you need to work on every aspect of the campaign, including the quality of content. To increase conversion rates and get maximum visits through targeted platforms, brands should use a content mapping strategy.
This strategy includes creating a message that suits your target audience and delivering it to them at the right time. Content mapping includes researching your brand's demographics and targeting them with your paid advertisement campaigns at the right time.
It includes elements like buyer persona, campaign audit, content selection, and customer journey through the sales funnel.
Follow Your Target Audience
Target audience plays a significant role in paid media advertisements; however, this does not mean you have to set campaigns that target every demographic. Aggressive targeting of a vast audience is possible but won't show significant results.
Paid media advertisements like PPC have a cost on clicks and impressions. So it's better to target an audience that has the potential to become customers or clients. Audience research allows you to wisely spend your budget on the right audience to get the best CPR (cost per result) and ROI.
Use Banner-Ads
Banner ads are a popular paid media marketing method used by many brands and businesses; banner ads have been in the industry for a long time and remain effective to this day. You can use the following banner ads to promote your businesses on sites.
Video ads
Interactive ads
Animated ads
Static ads
You can customize your banner ads in different sizes and categories; they are usually displayed on spots on a website that are easily noticeable, like sidebars or on the top of the page. Banner ads are not only for websites but also compatible with smartphones and tablets.
Create Landing Pages
Use landing pages for each ad group for an effective paid media advertisement. The primary purpose of paid ads is to increase brand visibility and conversion rates and engage with clients or customers.
Design attractive landing pages that are viewer-friendly and provides value to your audience; your paid media advertisement only gives good ROI when you use compelling content that provides value to your viewer and prompts them to take action from your landing pages
A well-optimized landing page has:
Policies and descriptions for eCommerce stores
500 to 600 words (minimum)
Keywords in the title and header throughout the landing page
A clear description of the company
Content that builds trust and creates a brand image between you and your audience
Use Ad Retargeting
Ad retargeting is becoming a popular 2022 paid media advertising strategy. It has significant benefits when done correctly. Ad retargeting plays a substantial role in increasing the conversion rates of websites.
In ad retargeting, websites use cookies to track user activity; the cookie follows the viewer's interest and uses the data to create custom paid media advertising campaigns. For sites that get huge visitors daily, they can use this method to increase their conversion rates and sales and retain clients or customers.
Effective Keywords Targeting
Keywords play a significant role in making a paid media advertising effective; irrelevant keywords will consume your time, effort, and budget. Even though you will have clicks and impressions, there will be no conversions.
For example, if your main keyword is "transparent phone case" and your target is "silicone phone case," the result will be fewer conversions with increased spending because buyer intent is different. Target the right keywords that match your buyer intent so that you spend a minimum on paid campaigns and get maximum conversions with quick ROI.
Use Influencer Marketing
Influencer marketing is becoming popular for gaining your client or customers' attention; its market is expected to reach $16.4 billion in 2022. When you combine influencer marketing with paid media, sponsored posts can add massive visibility to your brand image.
Many businesses make the mistake of selecting the wrong influencers for their brand. Similarly, like keywords, if you choose the wrong keywords, the result would be no significant improvement in conversion rates. The best method is to use influencers that can bring traffic from their follower base. The ideal way is to boost influencer-sponsored posts.
Use Paid Media Advertising Automation Tools
You can use tools that automate the paid media advertising procedures and make the marketing strategies efficient by saving time and effort. These tools allow you to integrate all your paid media advertising platforms in one place.
Tools like Reporting Ninja and Swydo can help PPC marketers to measure their advertisement campaigns and generate reports regarding paid media advertising campaigns.
Analysis and Testing
It all depends on how you customize your campaigns according to your audience. Every platform has its own paid media advertising KPIs and metrics to measure the performance of campaigns. However, paid campaigns have a feature of A/B testing.
A/B testing allows you to compare your existing campaigns with new ones. It enables you to tailor new campaigns that are more efficient. You're A/B testing can include the following elements
Use ad scheduling to understand the time of posting better
Compare offers
Extensions that are benefiting
Audience targeting
Compare lifestyle and infographic images
Compare designs
This testing can allow you to find room for improvements and make changes to your marketing campaigns. Save money, time, and effort by using A/B test features.
Conclusion
Paid media advertising has a promising future in the marketing world. You can use the above practices and strategies to bring traffic, generate leads and increase your sales. The right approach allows you to use your marketing budget wisely.
Your primary goal should be reducing your cost per sale and getting the maximum return on investments. You can use paid media strategies with different digital marketing strategies like SEO and influencer marketing to benefit from paid campaigns.
Get started with a custom marketing plan from the digital marketing and eCommerce experts at Lingble. Contact us online today.