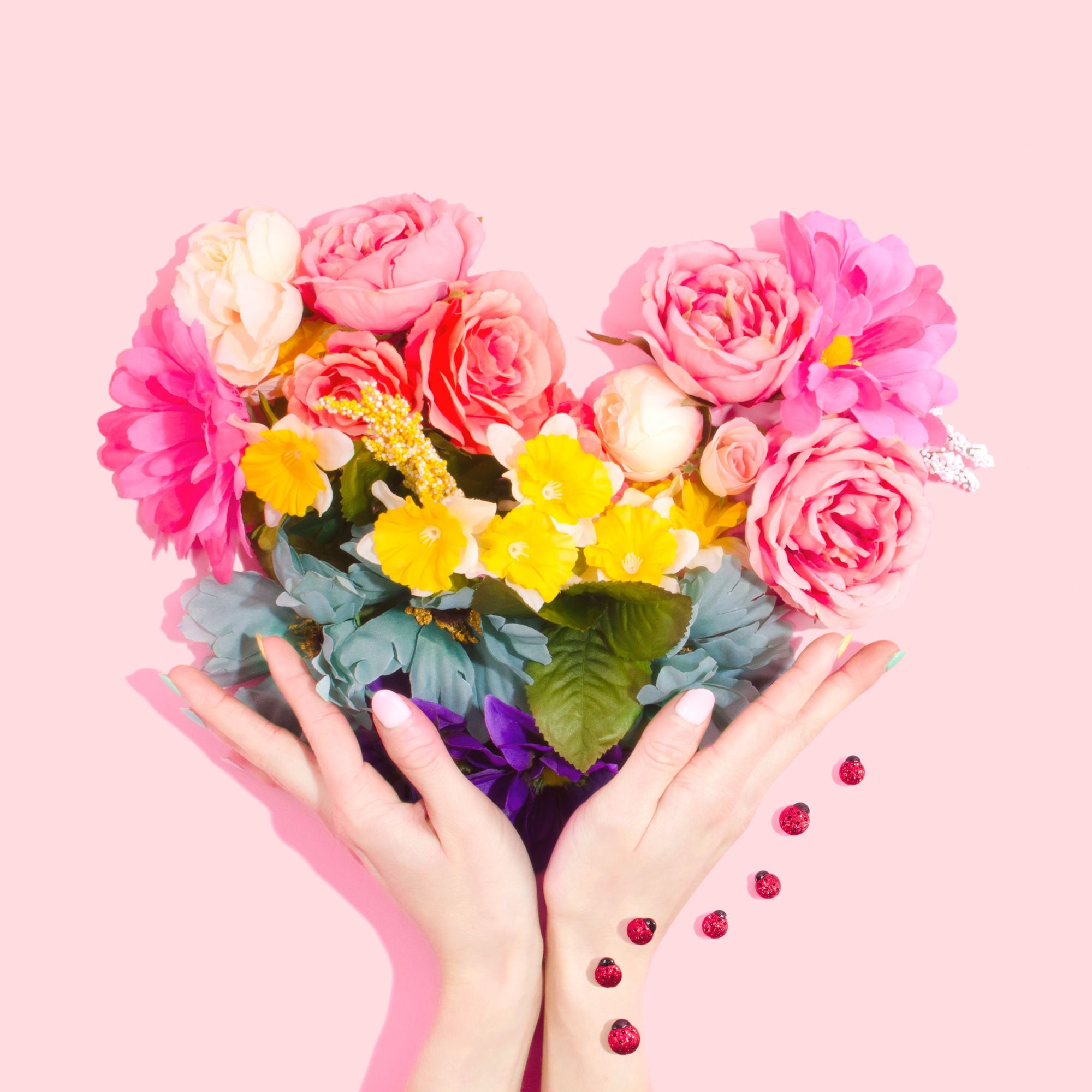 eCommerce Marketing Strategy Tips for a Super Sweet Valentine's Day
Valentine's Day isn't just for lovers. It's also for eCommerce merchants. So if you want to make your Valentine's Day extra sweet, implement these top eCommerce marketing strategies for an ROI that will make your heart sing.

#1. Personalize your offers

Customers want to think that they're your number one all year round. But for Valentine's Day, personalizing an offer is just good eCommerce business practice.

Leverage your data and make recommendations based on your customer's previous purchases. Then, in your marketing materials, give them a catching Valentine's theme. Think hearts, roses, and lots of pink and red. Get creative even if you're selling something that doesn't necessarily align with traditional Valentine's marketing.

Also, keep in mind that Valentine's Day is a major gift-giving holiday. One eCommerce marketing strategy you can implement for Valentine's Day is offering a two-for-one or BOGO deal. Use marketing copy that's heavy on gift-giving and love-based themes.

#2. Fall in love with email and SMS marketing

Send some love to your customer's inboxes and phones with high-value V-day emails and texts. Include an offer in your messages to increase opens and conversions. Additionally, ensure you reveal your intention in the subject line to grab their attention.

Your email and SMS campaigns should be the heavy hitters for Valentine's Day marketing. Here are some additional strategies you can deploy to wring every last drop of ROI gold from these marketing campaign nuggets.

Add a countdown timer.

If you send just one email and no follow-ups, then act surprised that you didn't get any conversions, don't. You have to push, nudge, and remind people of your offer several times before you can hope to get a conversion — especially if you're talking to new customers.

Adding a countdown timer to your emails is an effective strategy to increase conversion rates. It makes the email more interactive and exciting and injects a bit of FOMO into the message. You can also add the timer to your website for last-minute V-day shoppers.

Since Valentine's is a single event, use that small window to your advantage and push urgency.

Communicate product trends

Often, conversion rates sag because people become indecisive. Unfortunately, this indecision prevents people from buying. But you can do a few things to overcome it.

Show subscribers and website visitors how many other people have purchased the product. Include reviews, purchase numbers, or snappy content that overcomes a significant, common objection.

Overcome SMS cart abandonment

People are glued to their phones. So use their addiction to make your store more profitable! Remarket shoppers through SMS and encourage them to show their cart some love.

SMS remarketing is incredibly fast and effective compared to more traditional marketing avenues. For example, 90 percent of SMS messages are read within three minutes of sending. And they have an average click rate of 36 percent.

Move over email. Text is about to become king.

Break up with your browse abandonment rates

A lot of people will head to your website to just browse. But, unfortunately, finding the right gift for a loved one isn't easy, and only about three percent of shoppers will go past the product page and onto checkout. And then you have to worry about cart abandonment. But more on that later.

So, to fix the whole browse abandonment problem, we recommend getting customers back with a snazzy browse abandonment email. Reconnect with your customers by showing them an email that includes the products they've viewed.

Also, include recommendations based on what they've already looked at. Include some copy that is Valentine's Day-themed and leans heavily on the gift-giving aspect of this holiday.

Play matchmaker with abandoned carts

Cart abandonment happens when people put a product in their cart but fail to checkout.

Why do they do this?

Sometimes they forget. Or they have doubts. Or the checkout process is confusing. Sometimes, the shipping costs weren't communicated upfront, and they got a nasty surprise at the checkout page. But about half of all abandoned carts happen for unknown reasons.

First, you want to figure out why people abandon their carts, if possible. Then, ensure the process is streamlined, and you communicate shipping costs upfront to reduce cart abandonment.

But what if you still end up with abandoned carts? In that case, you'll want to use cart abandonment emails to get those conversions.

The good news with cart abandonment is that the shopper initially intended to buy the product. So you'll want to tap back into that sentiment in your emails.

In the weeks leading up to V-day, online foot traffic to your eCommerce site will increase. People will think about their purchases and add them to their shopping carts. If a cart is abandoned, set up an email trigger that sends the customer a message and reminder.

Be creative and use Valentine's Day-inspired language to entice customers back to the checkout line. Offer discounts and use countdown timers to increase urgency and conversions.

Upsell and cross-sell

Previous customers are more likely to buy from you. You'll want to sharpen your upsell and cross-sell game with these customers. Previous customers are more open to trying out new products.

So, what you can do to capitalize on this beautiful relationship is to add product recommendations to the checkout process. V-day is the perfect holiday for recommending small one-off gifts like chocolates, flowers, candy, etc.

#3. Be clear with delivery and rates

Valentine's Day is coming hot on the heels of Chinese New Year. There may be some issues with the supply chain and continued factory closures. So, you may be looking at increased delivery times and rates.

In this instance, you'll need to be upfront with your customers about longer shipping times and higher delivery charges. In addition, since shoppers are likely gift-giving for the holiday, problems with delayed shipment can put a serious dent in their plans and hurt your relationship with them.

Clear communication and expectations will go a long way toward strengthening customer loyalty and satisfaction in hectic times. You can soften the blow with discounts or vouchers, which will also have the added benefit of increasing conversion rates.

#4. Make a dedicated hashtag

Hashtags make it easier for people to search for products on social media. Plus, a hashtag strategy can help you reach a bigger audience of enthusiastic shoppers.

One way to do this is by creating a dedicated hashtag for your Valentine's Day marketing campaign. Find a way to link your brand and specific offerings to the festive occasion, and make a hashtag for it.

Some popular ones are hashtags with the words:

Love
Valentines
BeMine
Hearts
Roses
Flowers
Giftsforher
Chocolate
Candy
giftsforthem
Valentinesdaygift
Giftideas
Bemyvalentine

Share your hashtag on all your social media accounts to generate buzz. Offer your followers a special discount if they use the hashtag creatively on social.

#5. Social media

Now that you have a Valentine's Day hashtag, it's time to run a love-themed social media campaign. Social media is a great way to increase your brand awareness. After all, more than half of the world's population is on it.

Start with your most popular social media platforms. Then, use loved-themed photos that tie into the products you want to promote.
'
Another effective way to use social media marketing for Valentine's is with engaging, interactive content. For example, a poll, survey, or questionnaire that's holiday-themed. Ask your audience what the best Valentine's Day looks like for them. For example, do they prefer red or white roses? What's their favorite Valentine's Day candy — things like that.

Keep it lighthearted and on-brand for your business.

#6. Delight with gift guides

High-value, helpful content goes a long way toward conversions and customer loyalty. Since Valentine's Day is a significant holiday for gift-giving, delight your customers with a handy gift guide. Then, go through your popular products and the inventory you want to move.

Brainstorm creative ways to put them into a gift guide, like:

Best gifts for him
Best gifts for her
Gifts for Mom, Dad, the dog, etc.
Gifts for chocolate lovers
Gifts for outdoor enthusiasts

Many people have a hard time thinking of gifts for their loved ones. Make this easier for them, and you can move many products for your eCommerce brand on Valentine's Day.

A Valentine's Day gift for eCommerce merchants

Relationships take center stage on Valentine's Day. And as an eCommerce store owner, relationships with your customers are essential.

Delight your customers with discounts and personalized deals for the holiday. Share your offerings with a hashtag and social media campaign, and make gift-giving easier for customers with convenient guides. Remember to communicate any delayed shipping or increased charges upfront for superior customer service.

As a busy eCommerce merchant, you deserve a gift for Valentine's Day. How do higher conversions sound?

Get in touch with the marketing experts at Lingble for a Valentine's Day marketing campaign as sweet as candy.