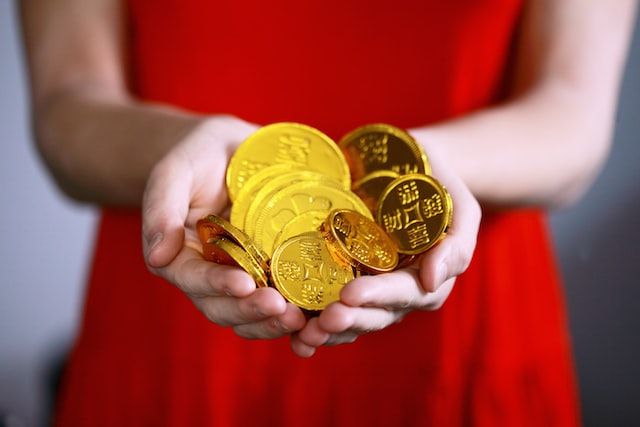 eCommerce Opportunities to Seize Early for 2023 Lunar New Year
Lunar New Year starts 10 days earlier in 2023 than in 2022. For eCommerce merchants, this presents different opportunities and some possible setbacks you'll need to consider. So, to get a jumpstart on the Lunar New Year shopping spree, implement our top eCommerce opportunities tips for increased ROI and conversions.  

Lunar New Year and supply chains: What you need to know

This year's earlier Lunar New Year is especially critical for truckers and freight shippers. In celebration of the Lunar New Year, shipping delays from labor constraints are temporarily halted. But, truckers and freight workers may need to take time off earlier than usual, which could impact different links in the supply chain.

For example, it will be challenging to find reliable shippers if you start moving inventory too late in the season. Additionally, last-minute blank sailings can and probably will happen.

One cause is that the latter half of 2022 saw a decrease in demand for eCommerce offerings. So, many carriers may try to artificially adjust supply and demand rates with blank sailings.

As an eCommerce merchant, what can you do? Well, you can look on the bright side. An earlier-than-usual 2023 Lunar New Year will likely facilitate increased demand for your offerings.

The shipping congestion typically started between mid and late December in prior years that had a late Lunar New Year. This year, it will begin in early December. So, you'll probably be looking at softer demand throughout the peak season. As such, it will likely be easier for you to tighten up your logistics this year than last year.

Tackle the 2023 Lunar New Year supply chains with confidence

Preparing early is the best thing you can do for your eCommerce business for Lunar New Year. Millions of people will be taking time off to celebrate. And that means that factories will close and you'll have to consider delayed shipment of your products.

Trying to restock shelves in this scenario won't be easy. Work stoppages and shipping delays are going to cause kinks in the supply chains all over the world, but especially in Asia. This will also impact the number of blank sailings you'll likely see this year.

The most significant variable in all this is the blank sailings in the days and weeks leading up to Lunar New Year. In an average year, shipping and freight companies usually increase capacity to help with peak demand. But since demand has been down, sailing capacity is as well. So regardless, you're looking at fewer available services this year.

Chaotic shipping schedules

Due to chaotic shipping schedules, you'll want to consider the following dates before you come up with a good game plan:

Factory production will slow during the first two weeks of January
In mid-January, workers will start to take time off
January 22 is the official Lunar New year
Workers will start going back to work around February 5
Production levels will begin to return to normal at the end of February
Port congestion will likely continue to be an issue heading into March

A lack of transparency and data is never a good thing. So, keep these key dates and likely scenarios at the forefront of your plans. Giving your business the correct information to plan from will help you tackle any supply chain issues before they have the chance to become major problems.

Prioritize these tips

Taking action early will help you seize the unique opportunities an early Lunar New presents. If you prioritize these top tips, you'll have an easier time keeping inventory in stock and your customers happy.

#1. Book and plan early

Last-minute surprises are never a good thing in eCommerce shipping. Do everything you can ahead of time, so you save yourself from potential headaches and angry customers.

Start with those key dates we listed above. Then, create milestones around them and track critical KPIs.

#2. Purchase inventory early

Purchasing your inventory in advance is ideal, especially if you're dealing with suppliers outside China. Waiting too long will incur additional costs since demand will increase during the lead-up to the Lunar New Year.

#3. Use warehouses in China

Storing your offerings in a Chinese warehouse improves the odds that customers will get their products faster — despite the increased risk of shipping delays during this critical time. In addition, using warehouses in China for the Lunar New Year will decrease the likelihood of a product shortage issue and protect your brand reputation.

But how can you know how much stock to purchase and store?

Since Lunar New Year lasts a whole month, you'll want to calculate how many best sellers you sell every month and base the inventory you wish to store on that average monthly order amount.

#4. Use international warehouses

While using a Chinese warehouse is ideal for this particular shopping season, you can't entirely mitigate the risk of shipping delays. So, it's a good idea to diversify and reduce your exposure to possible product shortages.

For example, let's say your target market is in the US. Find a US warehouse to stock your products. Likewise, the same goes for if your target market is in Germany or Australia. If you use warehouses in countries where your core demographic resides, they'll get their items faster despite increased demand and supply chain snarls.

Delivering a speedy service will give you an edge over your competitors. If you're experienced and have enough budget, then go international.

#5. Prepare your store and set customer expectations

Shipping during the Lunar New Year will drastically differ from shipping during other shopping seasons. So not only do you need to prepare, but you also need to prepare your customers.

Update your store shipping and service policies, so your customers know well in advance what to expect. No nasty surprises and no angry customers mean a happy Lunar New Year to all.

What you can do is revise your store shipping times and make them a little longer than usual. Also, add some information explaining why the shipment might be delayed during this time.

As long as customers have a warning and reasonable explanation, they'll be more patient and understanding if shipments are slower than average.

Put the updated information on your site and social media profiles, and send an email to your customer list. Resend to non-opens so you get the message in front of as many customers as possible as often as possible.

#6. Diversify your shipping plans

Instead of sending one large shipment, split your cargo into smaller loads. This will spread out the risk of rollover. Also, booking with several carriers will minimize the risk of blank sailings.

#7. Communicate with your supplier and shipping company

Continuous communication with key stakeholders during the hectic Lunar New Year is critical for your business. For example, you'll need to know if there are any significant changes, such as a factory closure, so you can get your inventory in advance. You'll also want to know if your fastest shipping channel comes to a standstill due to the holidays.

While some factories or shipping companies are pretty good about informing their clients, others don't have the staff, especially during this time of year. So, be proactive. Also, note when your suppliers or shippers will be off during January and February so you can make a Plan B, C, or even D.

#8. Access end-to-end data and visibility

Transparency is critical at any time of year for eCommerce brands. But this is particularly so during busy shopping seasons like Lunar New Year. During this time, you'll have to account for various logistics challenges.

Access to real-time data at every step in the supply chain, from the warehouse to the customer's door, makes informed decision-making much easier. So if you haven't already, now is the perfect time to invest in a logistics tech stack that will help you keep your top sellers in stock and shipping quickly.

Keep Goods Stocked Year-Round

Shipping and freight operations likely won't return to normal until long after Lunar New Year ends. Unfortunately, closures and blank sailings will cause ripple effects that could impact your eCommerce business well into February and March.
The key is to be flexible and create effective contingency plans that will protect your brand reputation and standing with customers. For times like these, you need a logistics partner capable of navigating the complexities of eCommerce operations in a post-pandemic world.
Get in touch with the experts at Lingble for a free consultation, and let's make this year's Lunar New Year the best one yet for your business.