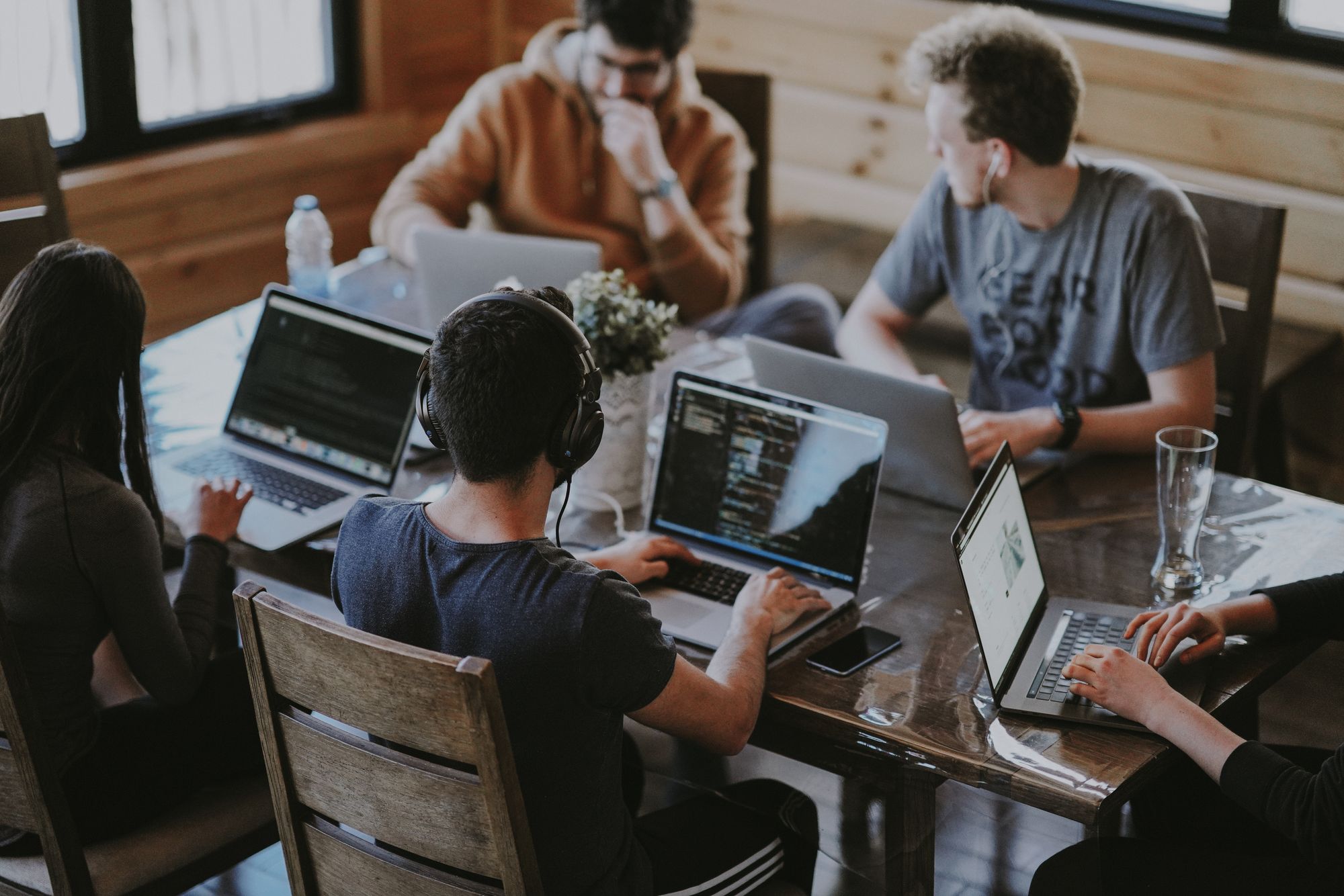 Here's Your Holy Grail to Increasing Website Traffic
Did you put up the best blog post on your website in hopes of drawing potential consumers, but it got zero leads? Launched a new product but can't figure out how to make more customers aware? Need a solid digital marketing boost to take your business up a notch?
The good news is the latest developments in technology and communications have redefined marketing standards for the digital realm. As Guy Kawasaki says, "Sales fix everything"! And in today's ever-competitive world, that's true.
Online sales are all about driving inbound leads to your business in the digital marketing ecosystem. Gone are the days when traditional marketing channels of magazines and billboards dominated the advertising world. Everything is digitized, and your online presence can make or break your brand.
Digital marketing for eCommerce: The 411
Businesses nowadays use digital platforms to reach their target audience, promote their products, and grow a lucrative marketplace that's all their own. According to BrightEdge, organic search has the power to drive 53 percent of web traffic, making it all the more important to optimize your website for search. After all, it leads to more exposure, more subscriptions, more leads, more sales — and ultimately, more reasons to smile for marketers and entrepreneurs.
Increasing website traffic is the holy grail for any online business as it directly impacts the trust pyramid, brand awareness, and consumer purchasing process.
So, it's no surprise that increasing website traffic is hard, and it requires a bit of extra effort from your side. Continue reading as we uncover the secrets behind increasing brand visibility in search engine results, driving more unique visitors, and boosting revenue.
Strategies to Increase Website Traffic
Here are the tried and tested tips and industry secrets to get you started on the right track and make your website a success. No more stressing about finding ways to increase web traffic. We've compiled all the pointers below.
PPC Ads
We know all too well that paid advertisement, also known as the Pay Per Click (PPC), has the power to bring your website in front of your potential customers. It's a form of paid search advertisement that places your products in front of millions through media ads on various search engines such as Google, Yahoo, Bing, and Facebook.
When going this route, remember to think it through. Make sure you align your PPC strategy with your marketing or sales goals.
For instance, your objectives could be:
Increasing conversions
Boosting online customer engagements
Growing web traffic
Raising your ROI
No matter your goal, at the end of the day, it's all about choosing the right marketing platform and aligning your goals with marketing efforts to drive online traffic.
Search Engine Optimization
Optimizing content for search engines is the key to increasing website traffic. When serious about growing your brand's digital footprint, search engine optimization (SEO) is vital in the digital era. If people can't find you online, it's game over.
SEO isn't dead; rather, knowing its power, we can confirm that it's still as relevant as ever.
SEO is all about ensuring your website is at the top of the search engine results page (SERPs) when consumers search for keywords associated with your offerings. When your web page is optimized correctly, you automatically increase your chances of appearing in front of your customers, which ultimately increases website traffic.
Moreover, did you know 33 percent of the online community visit the first site appearing on their result page, and by the time you get down to the 10th ranked page, it's a measly 2.4 percent of the traffic? Yikes!
Also, 95 percent of online shoppers don't even look at the results on page two. Studies have shown that over 50 percent of web traffic and 40 percent of revenue is through organic search.
So, if you aren't working toward optimizing your website, you're losing a majority of your digital customers. And in today's world, that's pretty much everyone. Indeed, it takes longer to actually start seeing the results via the organic search process. But trust us, putting in that extra effort is worth it.
Guest Blogs
Gone are the days when any guest blog on any website resulted in increased website traffic. But this absolutely doesn't mean that guest blogging is dead, either. There are ways to make guest blogging work in your favor.
Firstly, stay away from spammy websites while keeping more high-authority blogs relevant to your niche.
When most people read your guest post, they usually skip the author bio section, making it the perfect place to put a link to your website. But if people won't see the link in your author bio, they won't visit your site.
Fortunately, there's a simple solution to this conundrum. Include a helpful resource section in your guest post with two or three links to websites and product pages where you want your readers to go next. According to research, doing this can increase web traffic by 78 percent.
When you implement these best practices and white hat techniques, guest blogging results in increasing website traffic and brand exposure.
Social Media Marketing
When you share your content across social media platforms like Facebook, Twitter, Instagram, TikTok, Snapchat, and even Pinterest, you create reasons for people to take action and visit your website.
Want to know how it all works?
Creating great content is just the first part of this equation. You want to promote this content as much as possible, so it reaches a broader audience. This means going to platforms where your audience hangs out online, which is typically social media.
According to Instagram, two in three people agree that Instagram helps them stay connected with brands, and 50 percent of people are more interested in a brand after seeing an ad on Instagram. Moreover, 71 percent of customers having a positive experience with a brand on social media are more likely to recommend it.
It's not about being active every day or consistently uploading posts. Instead, it's about creating brand hype, adding value, and building lasting relationships.
Target Referral Traffic
Referral traffic is when someone visits your website via a link published on a different website.
Referral links are a valuable traffic-generating technique that results in higher SERP rankings, leads, and on-page authority.
At the same time, it's quite tricky to get this website traffic tactic to work right the first time. Your best bet lies with content. So, take extra precautions when writing content and make sure to deliver value to the reader.
Target Long-Tail Keywords
Long-tail keywords are essential for all businesses that wish to organically rank in search engines. In fact, long-tail keywords are even more beneficial for marketers who plan to take advantage of paid search marketing.
Often, it's said that long-tail keywords are easier to rank than short keywords. But this isn't the entire truth. Long-tail keywords are specific and longer phrases that visitors use when they know what they need.
Long-tail keywords aren't any easier to rank than the alternative. But, they account for a majority of the search engine queries. If you fail at targeting them, you miss opportunities of increasing website traffic. Most of us actively search for content that matches your website offering but don't see or visit your website because of these long-tail keywords.
Increasing website traffic: Wrap up
The holy grail to increasing website traffic begins with a professional and optimized website armed with a blog tab that's fully keyword enriched. The blog acts as a home base for SEO, PPC, and social media interactions.
If you're struggling to increase your website traffic, this could be the secret sauce for getting ideal customers to visit your website.
Remember to implement all of the tactics listed above while also practicing patience, expertise, and strategic planning. Nothing happens overnight, but leveraging the above-discussed tips can surely boost your website, resulting in higher conversions and sales.
It's a tall order, we know. But the good news is, your shining knights of the SEO round table are here at Lingble.
Reach out to us today to discuss your personalized marketing plan.