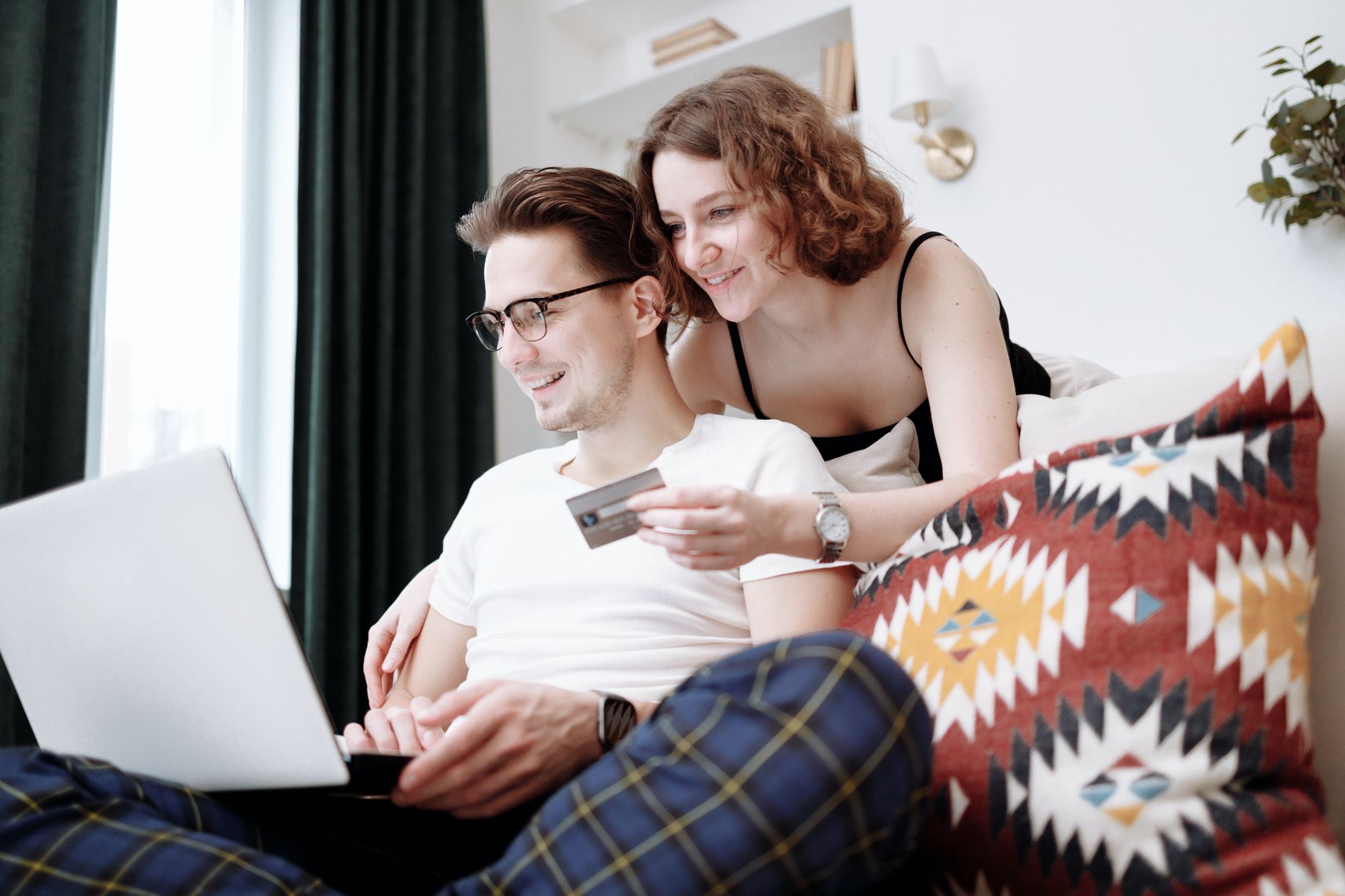 Preparing Your Online Store for Labor Day: Tips for Success
What's the best way to celebrate Labor Day? Of course, by not working.
In many countries, Labor Day or International Workers' Day on the 1st of May is a holiday. This May Day holiday allows millions of online shoppers to look for spring bargains. And, if you get your online store ready for International Labor Day, you'll be ready to hit it big with Memorial Day sales.
So, if you're an eCommerce merchant, now is the time to prepare your online store for Labor Day.
A Labor Day Sales Strategy: Mission Critical
Although we are all back to in-person shopping after the pandemic, online sales are still hugely important. People will be looking for bargains when it comes to beauty items, back-to-school items, appliances, mattresses, home fitness equipment, and end-of-season bargains.
Unfortunately, unless your eCommerce store is prepared, your competitors will attract your potential customers.
So, getting ready for the Labor Day rush means having a solid sales strategy, developing a marketing plan, and targeting long-term customer relationships long after Labor Day. After all, mega sales events like Memorial Day, Juneteenth National Independence Day, and Independence Day are just around the corner.
Our guide will provide insight into prepping your online store for Labor Day. So, if you're ready to make this holiday weekend your most profitable yet, let's get started.
Review of Past Labor Day Sales
Before you start thinking about making sales this May, learning from previous ach by ievements and what could have been done better is a good idea. Therefore, you want to start planning early. In most cases, planning a well-run Labor Day sales campaign should start two to three months before the event.
So, what can you learn from last year?
For example, did you run out of stock on certain items? If so, it's a good idea to prepare your inventory as early as possible before the International Workers Day sales event.
You can also check out your competitors and look at their sales trends. Are there niches in the market you could exploit? Or could you plan your marketing strategy better to leverage more sales for popular items? These are all excellent ways to learn from what worked and what didn't last Labor Day.
Reviewing your Labor Day holiday sales for last year could reveal the need to include more back-end products. These are products that complement the initial purchase.
For example, let's say you sell golf clubs. In that case, do you also stock a range of golf accessories — golfing gear, golf balls, videos, and similar products?
Although learning from past mistakes is crucial, learning good lessons from experts is even better. So, what are your competitors and other e-commerce stores getting right that you could learn from?
Here are some components of the best eCommerce stores from International Labor Day 2022:
Utilize behavioral triggers to provide customized options
Write clear and concise product descriptions
Boost sales by offering discounts, gifts, and freebies
Highlight your unique selling point
Ensure consistency in branding, products, and design throughout your website and social media channels
Optimize your website for mobile, use eye-catching visuals, and ensure fast load times to improve user experience
Prepare Your Online Store for the Holiday Rush
Before Labor Day arrives, ensuring your website can handle increased traffic and eCommerce sales is crucial. As the adage goes — first impressions last. Did you know research shows that it takes only 180 milliseconds for someone to form first impressions of a website? And as you would expect, website visitors stay longer on websites that provide an excellent user experience.
Here is a list of factors that influence how user-friendly your eCommerce website is for coping with the Labor Day holiday rush:
Site speed — Your website must be able to handle increased holiday visitors. And a slow website isn't going to cut it with people looking for quick spring sales and online bargains. Studies show that speed load times affect purchasing decisions. So, slow speeds equate to fewer sales — it's as simple as that.
Optimize for mobile — Did you know that the majority of online sales are from mobile devices? Therefore, you must ensure your website is fully mobile responsive. In this regard, load speeds are crucial. A Google report found that 90 percent of users who wait more than four seconds for a page to load on a mobile device will leave. Can you afford to lose that many customers?
Leverage product images — An image says a thousand words, and they are crucial in your sales strategy. On mobile devices, most people swipe left or right to view images. Therefore, use a gallery to display product images rather than having them vertically on a page.
Use clear product descriptions — You can't just leave it to your images to tell a story. You must utilize product descriptions to clinch the sale. The best descriptions focus on the buyer and how they would benefit from purchasing it.
Develop a Labor Day Sales Strategy
Having a Labor Day sales strategy means getting your mindset focused on specific goals. In addition, for a strategy to be effective on Labor Day, it must tap into your buyer's personas and provide season-specific products.
For example, many shoppers will be thinking about what to wear on their summer vacation, and some savvy online shoppers will want to find end-of-season spring reductions.
Also, May Day sales are typically when consumers look for household appliances, home décor discounts, and furniture.
Here are a few ideas for optimizing your Labor Day holiday sales strategy and why they are effective:
Discount coupons — Gift cards, coupons, and discount codes entice customers who may not have purchased the item.
Create a sense of urgency — A great way to ensure bumper sales during a specific period.
Use giveaways and contests — Studies show that contests and giveaways create a sense of excitement and increase conversion rates.
Promote items consumers want — The most popular May Day products are summer clothing and items for the home. Also, end-of-season spring bargains are always popular.
Create a sense of finality — Labor Day usually signals the start of summer. So, incorporate related phrases in your sales pitch. For example, "one fling before summer is here."
Offer free shipping — This helps simplify your pricing structure. In addition, it encourages buyers to continue browsing without worrying about unexpected checkout charges.
Create a Marketing Plan
Many eCommerce sites jump on the Labor Day weekend sales bandwagon. Therefore, you must have a robust marketing plan to stand out from the crowd.
Here are some marketing ideas for selling during International Workers' Day to ensure your marketing efforts pay off and your online store is prepped for success:
Use social media strategically — Utilize platforms like Facebook and Instagram to share upcoming deals and start conversations. Product images, fun graphics, and Labor Day memes are excellent ways to capture consumers' attention before and during the first week in May.
Leverage email marketing campaigns — Emails are still one of the best marketing tools to sell products. For example, you can send emails highlighting special holiday season offers. You can also offer your subscribers exclusive content, discount codes, and giveaways.
Use the power of user-generated content — Nothing is more powerful in marketing than word-of-mouth advertising. Customer testimonials provide social proof and encourage more sales. Did you know that nearly half of consumers trust customer reviews as much as personal recommendations from family and friends?
With these tips in mind, you'll be well on your way to having a successful Labor Day weekend. So, get prepping — it's time to show your competitors how it's done.
Optimize the Customer Experience
It's no secret that customer experience is key to running a successful online store. That's why ensuring your shop is optimized for customers in every way possible is important. From the moment they visit your website to the checkout process, everything must run as smoothly as possible.
Here are some tips to ensure your Labor Day visitors have a problem-free experience on your website:
Make sure your site loads quickly — Potential customers will quickly click away if they wait forever for a page or image to load. So, check your speed and see if there's any room for improvement.
Streamline the checkout process — Create a straightforward checkout process. For example, offering free shipping eliminates one thing the customer must choose. And no one wants to be bogged down with lengthy forms and complicated options.
Offer multiple payment options — Create a better shopping experience by allowing customers to pay using different methods. As a result, customers can use the methods they feel safe with, and you minimize the chance of abandoned shopping carts.
Offer live chat to enhance customer experience — Many online shoppers have questions and want immediate answers. A chatbot provides customers with a frictionless way to resolve queries. They do not need to send an email and wait for a response. Remember — eCommerce chatbots are the secret weapon of many successful businesses. And it's much cheaper than employing a dedicated customer service team.
Optimizing the customer experience should be the top priority in your eCommerce business – and following these tips will help ensure smooth sailing for all your customers.
After the Sale: Building Lasting Customer Relationships
Labor Day sales shouldn't be all about a frenzy of holiday selling until you start gearing sales later in the year, like Thanksgiving Day and Black Friday. Increasing sales during Labor Day allows you to expand your customer base by focusing on building solid customer relationships.
What are the best ways to develop loyal customers and build relationships?
Here are a few tips:
Send follow-up emails with special offers or access to exclusive deals.
Offer discounts or a free gift on their next purchase.
Provide personalized product recommendations based on their previous purchases.
Use loyalty programs to encourage repeat purchases and attract new visitors.
Remember — you put a lot of work through marketing into getting a customer. But you don't want them to be one-time customers. Therefore, continue building a base of loyal customers that last longer than one holiday season.
Labor Day Success for eCommerce: Takeaway
The perfect time to start getting ready for Labor Day holiday promotions is in February, March, and April. This gives you ample time to optimize your website, conduct market research, and get plenty of stock.
The first step is to plan to sell seasonal items based on market demand. The next step is to prep your online store for Labor Day. Ensuring your site loads quickly and provides an excellent customer experience helps to maximize your sales and increase customer loyalty.
Also, don't forget about your customers after International Labor Day. But continue to build relationships through follow-up emails and loyalty programs — these are key for keeping them returning for more.
By implementing these tips, you should be well on your way to a successful and profitable Labor Day holiday season.
Need some guidance? Get in touch with the eCommerce marketing mavens at Lingble for a successful Labor Day.