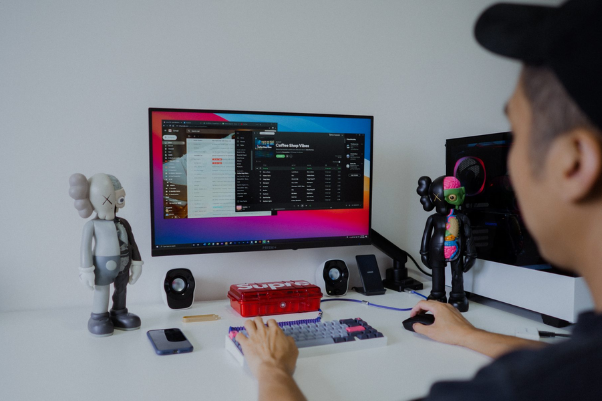 Reach Your True Potential with Lingble's Flexible Remote Jobs Initiative
There are talented workers across the world who want to make a difference. You have the attitude and drive to succeed, but personal circumstances, like parenting or disability, can make it hard to find a job.
This is hard during normal times, but after the economic downturn of COVID-19, many talented people lost their livelihoods.
Lingble knows these impossible circumstances are preventing amazing workers like you from joining the workforce. That's why we're bringing remote jobs for moms and disability-friendly jobs to countries where remote work is much less common. Lingble's remote-first approach put us in a unique position to tap into international talent that's gone unnoticed.
That's why Lingble started an initiative to be a truly equal opportunity employer on a global scale. Our goal is to have a large portion of our workforce come from people who are normally disadvantaged in traditional work environments. That includes:
People living with disabilities.
Stay-at-home parents.
As long as you have a computer and are able to type, you have opportunities at Lingble. We're a true meritocracy, giving disability-friendly job opportunities to the incredible people who deserve them. If you have an amazing appetite for a career, we're looking for you.
Why Lingble invests in disability-friendly jobs
But why is Lingble investing in a flexible, diverse workforce, anyway? Why should we care about providing remote jobs for moms and working parents?
Well, we've seen firsthand that there are so many benefits to hiring people who are the underdog. You're hungry and want to make a difference, but maybe traditional employers have looked you over. Lingble loves hiring underdogs for 3 big reasons.
1- It's the right thing to do
We created a global, remote company from the start. We've now realized that this created an international marketplace for talent: we can find our next team member anywhere in the world!
We think traditional work gets a lot of things wrong. For example, women make up just over 50% of the workforce. And yet, men are 30% more likely to be in a management role. What's going on? Traditional workplaces are penalizing women who choose to become mothers, leading to gaps in both salary and leadership experience.
45% of workers say they've experienced some kind of discrimination at work, too. That's not right, and that's why Lingble wants to empower underdogs to find their voice and develop their career via a remote job with us.
Race, gender, disability, marital or family status, identity, language, nationality, religion, sexual orientation, and socio-economic status is different for every team member—and we embrace and celebrate those differences.
2 – Flexibility and diversity are good for business
And guess what? Doing the right thing is actually good for business!
Lingble has a bigger impact because we're hiring internationally. While some countries offer protections for parents or people with disabilities, many don't. We give top talent the chance to thrive in countries where they may not have that opportunity.
Since diverse teams are 35% more effective (and more profitable), this approach is a true win-win for everyone. Our problem is that sometimes we have a hard time finding diverse team members! For example, we want to hire talented people with disabilities and we know you're out there—we just need to find you and if you find us, reach out!
3 – Diverse teams are happier
Lingble believes in more than just serving our clients. We want our employees to feel like they have a thriving future here.
Diverse, flexible teams are 12 – 20% more likely to love their jobs. Plus, people are more engaged at work when they're on a diverse team. We love working at Lingble and we want our entire team to feel that way, too. That's one reason why we believe diverse hiring is so important.
What it's like to work at Lingble
But what is it actually like to work at a 100% remote company when you're a traditionally underrepresented worker? We interviewed 3 Lingble employees to share their stories.
1 – Nadya, part-time at Lingble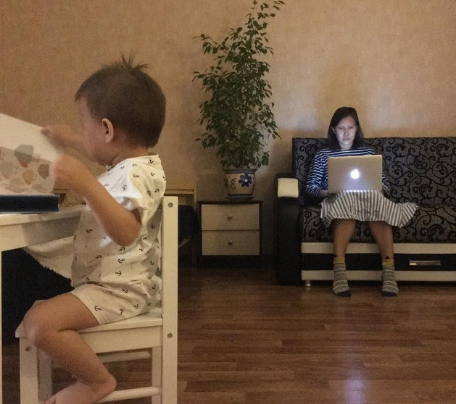 Nadya had limited options when it came to finding care for her one-year-old son. He was far too young for school, and daycare just wasn't an option during coronavirus.
Instead of giving up on her dreams of having a career and being an involved parent, Nadya joined Lingble part-time. It's the perfect, flexible arrangement for Nadya to find more balance with motherhood and her career. "I work in the afternoon when my baby sleeps and in the evening after I put him to bed. So, during the day, I don't have to leave him. I get to play games, go for a walk, and do other mom stuff."
2 – Connie, full-time at Lingble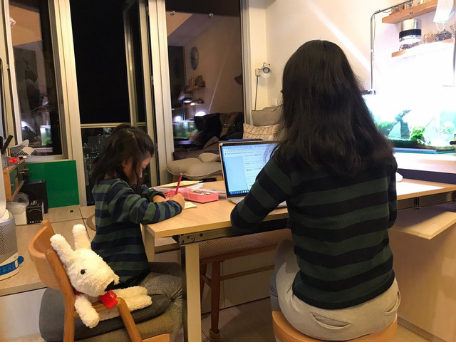 Connie, a resident of Hong Kong, wasn't a fan of the long, two-hour commutes that were common in her area. "Hong Kong is a tiny place, but spending 2 hours traveling isn't uncommon," she says.
Thanks to Lingble's flexible hiring policies, Connie is employed full-time but still has the flexibility to be a mom. "I want to contribute at work, but I also want to spend as much time with my daughter as possible," Connie says. She's able to balance parenting with a rewarding career and management team that supports her home responsibilities, too.
3 – Christian, full-time at Lingble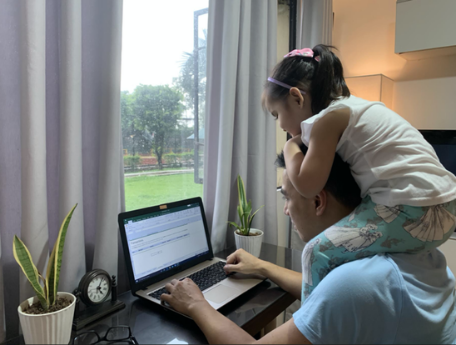 "I used to work the night shift at my previous job and it was a struggle because I rarely saw my family during the day," says Christian, a new full-time employee at Lingble.
With a stressful two-hour commute every day, Christian could only spend time with his family on nights and weekends. He feared he was sacrificing family time for his career, missing his children growing up in the process.
But with Lingble, Christian is learning to love the flexibility of remote work. "Lingble has a fast-paced environment, but everything moves like clockwork," he says.
Christian also loves the diversity of the global, remote team, adding that he feels like he's finally in a place where he can have a career. "There's a huge opportunity to grow professionally at Lingble. Virtual collaboration is challenging at times, but it's exciting and engaging," he says.
Interested? Apply for our remote jobs
Lingble knows diversity is the key to a better business. That's why we're looking for dedicated, skilled professionals just like you to join our global, remote team.
If you have skills, a laptop, wifi, and the hunger to succeed, we want you on our team. Reach out to us now if you have trouble finding employment in a face-to-face environment; if you're a fit for the team, we want to make it work. Check out our career opportunities now. But we're always looking for talent beyond our current openings, so email us at [email protected] to chat about your talents.