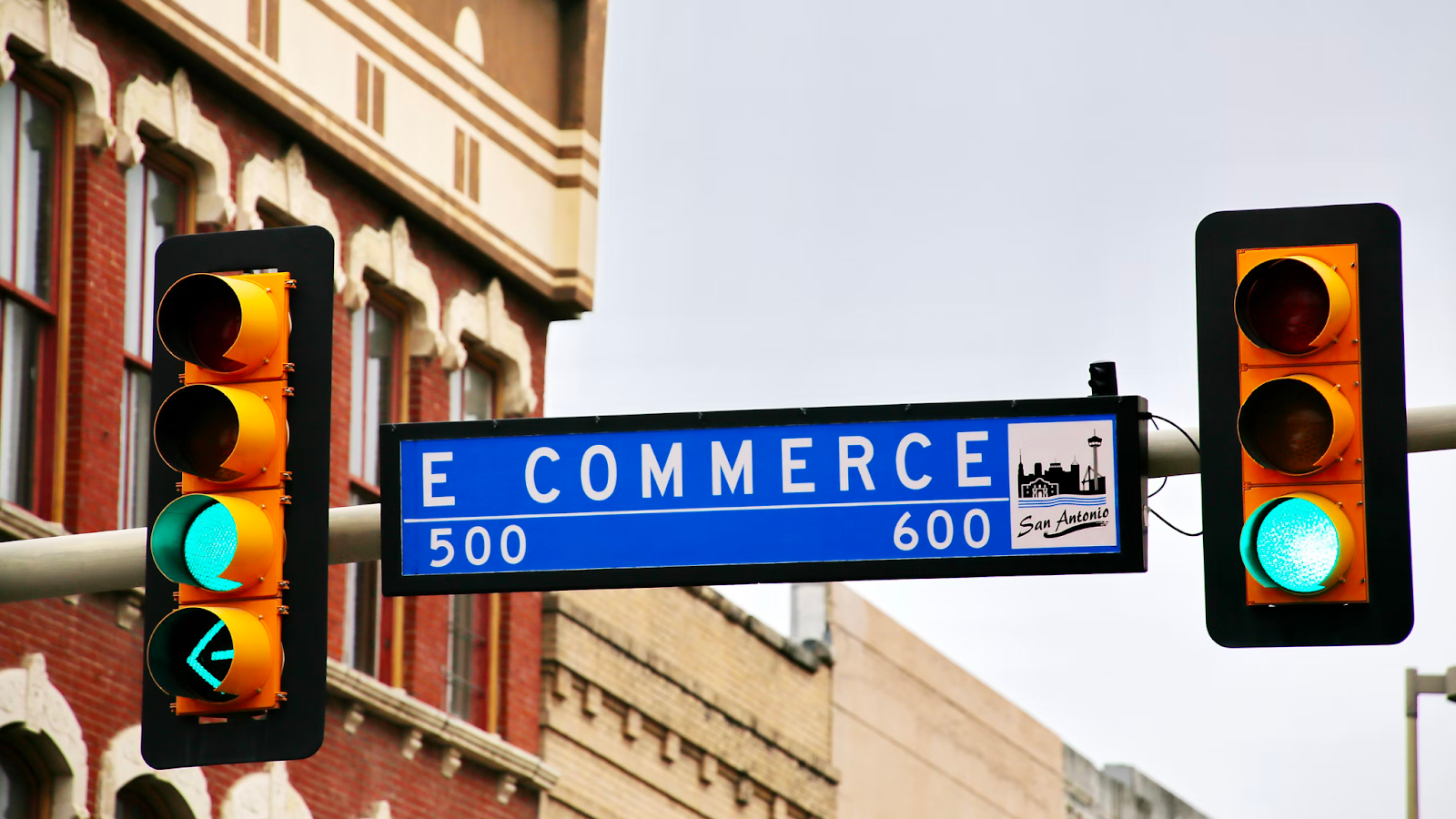 The Power of Merchandising: Keys to the Customer's Heart
The eCommerce market is growing exponentially, and there are more online stores than ever before. Due to this, the digital shopping market has skyrocketed, and studies indicate there will be 300 million online shoppers in 2023 in the United States alone. This goes to show that any retailer hoping to sell their goods online has a large audience to cater and sell to.
Unfortunately though, this opportunity is a double-edged sword, in that the market is getting a bit saturated. Buyers have hundreds of options to choose from. However, to get conversions, you need to set yourself apart.
How to do it? With the power of merchandising for eCommerce.
Experts believe that merchandising is the best way to gain a competitive advantage in an increasingly saturated online market. This article will cover the top five merchandising strategies you can use to attract your audience and convert them.
Top 5 merchandising strategies for your online store

In the conventional sense, merchandising is referred to as selling goods in a retail store. However, merchandising becomes more critical when we take this to the online space.
The simplest way to understand the power of merchandising for eCommerce is by understanding how the average customer interacts with physical goods in a brick-and-mortar store.
For instance, a customer in a physical store will take at least a minute or more to leave it and head to their next shopping target — whereas a customer in an online store can go to a different page in a split second.
This is why it is vital to keep the customer on your site for as long as possible and encourage them to stick around and make a purchase. The strategies you deploy to reach this objective are essentially known as merchandising.
Here are five merchandising strategies that you can use to entice people to stay in your digital store and convert.

Mobile compatibility


You cannot expect to survive as an eCommerce business if your website doesn't play nicely with mobile devices.
For most of us, our mobile devices have become an extension of our limbs — for better or worse. It's rare to see anyone without a smartphone or tablet these days. Therefore, to adequately merchandise, you need to provide convenience to the shopper. Because chances are, they're shopping on mobile. Most online stores are mobile compatible, but some of them do not have a mobile app. A mobile app is a great way to take advantage of the omnichannel world we now occupy.
Your brand can design and change the app seamlessly and merchandise your products according to customer and brand requirements.Finally, with regards to SEO, having mobile compatibility can drastically improve your ranking on the search results page, or SERP. Think of it this way — optimised SEO and a mobile app is like having a huge sign right outside a physical storefront. Just like a giant billboard or flashy sandwich board sign, good SEO and mobile capability grab attention and entice new customers to enter your store and start shopping.
Simplified navigation

Picture it: You're wandering around aisle seven of your favourite department store looking for a specific item. If the product and aisle signs don't guide you properly, you might walk right past what you need without even knowing and end up leaving the store empty-handed.
This is where navigation — and simplified at that — plays a massive part in merchandising.
The customer should be able to find what they want quickly and with minimal effort. So, if we translate this example to a mobile app or online store, a customer should find it easy to locate the item they want. But if they don't, they might end up in another online store (since the competition is fierce).
So, to prevent your customer from leaving your shop because they can't find what they need, you've got to make it easy for them to find their way around your site.
Here are some tips you can integrate into your website or app to help you see better results.
Search boxes are vital in an online store, and placing one where the customer can see it will help them locate their desired product easily.

Going through every page can be tedious. You should organise your website based on categories to enable easy navigation.

Customers want value for money which is why bringing in new offers and displaying your best-selling products on the first fold of your online store can help drive sales.

Use photos as they can be a huge driver for customers to make a purchase.

Don't keep your website the same. One good way to keep your online store looking fresh is by changing the hero image frequently.
Making these minor merchandising amendments can drastically improve your conversion rate and improve sales.
Offer recommendations

Personalization goes a long way when merchandising as it gives the customer a sense of importance. Several tools track a customer's preferences, and this information can be used to provide relevant and timely product recommendations to your customers.
Take, for example, a customer visiting your online store and purchasing a t-shirt. You can go into your data and look at other items customers may have bought along with that specific t-shirt and present them as a recommendation.
Large brands like Amazon and eBay have been using this method for years and have seen a significant increase in sales with the help of upselling and cross-selling certain items. This data can also help you create deals that your customers would like.
When selling to a customer in a marketplace with virtually infinite options, it is necessary to appeal to them personally. That can make the difference in the customer choosing you over your competitors.
Incorporate reviews
User-generated content (UGC) is slowly becoming the authoritative power for customers. The majority of customers consider reviews and testimonies before making a purchase. Since UGC is from someone who has used the product itself, it indicates what the product offers minus the sales pitch. Moreover, user-generated content such as reviews increases brand awareness and builds customer trust and loyalty.
If you allow reviews on your social media channels or even websites, we highly recommend you share these reviews with the customers looking to purchase a product to give them a sense of trust and overcome common objections.
Merchandising automation

The world is making a steady shift toward automation. Many industries worldwide are investing in automation technology to reduce common human errors and minimise overhead costs. The retail sector is no different.
When we talk about online stores, there's automation software available in the market that drastically improves the process of merchandising. These programs are beneficial for startups and companies trying to utilise their capital in the most effective way possible.
Merchandising is not an easy task, and products need to be updated constantly. This includes updating prices, displaying them at a specific time on a specific day, and so on.
However, doing this every day, and by hand no less, can become tedious, monotonous, and a major timesuck. Automation allows you to update these products easily and free up resources for other tasks within the organisation.
Automation can help you with the following:
Update your product lists dynamically based on their popularity or other deciding factors that can be programmed into the software

Feature a promoted product

Manipulate availability (pre-order, purchasable)

Easily program the software to automatically publish ads and switch banner text and image-based on specific triggers
For example, maybe there's a Christmas special your brand might want to promote that's time-sensitive. If you have the automation software in place, you can have your product page ready and program the product to go live at 12 am on Christmas day.
You can further program the software to wait for two days or set a specific time and date, allowing the software to automatically unpublish the offer once the holiday has ended.
The power of merchandising for eCommerce brands: The bottom line
Merchandising has been around for decades, even before the digital shift. Incorporating merchandising into your online stores can help you drastically increase your conversion rates and sales. Merchandising, however, is not the only aspect that can help you improve sales.
eCommerce is a broad framework with a multitude of marketing tactics that can be used to grow an eCommerce brand. Organisations need to ensure that they've invested in the most effective strategies if they hope to see their business prosper. Getting to a level of success in
eCommerce you're proud of is not easy. But it's entirely possible and attainable with an expert eCommerce marketing partner at your side.
At Lingble, our digital marketing experts offer a 360 solution for all your eCommerce needs. So if you have an eCommerce store and are looking for someone to help guide you in your pursuit of growth, we're here to get you there.
Reach out to us today to get started.