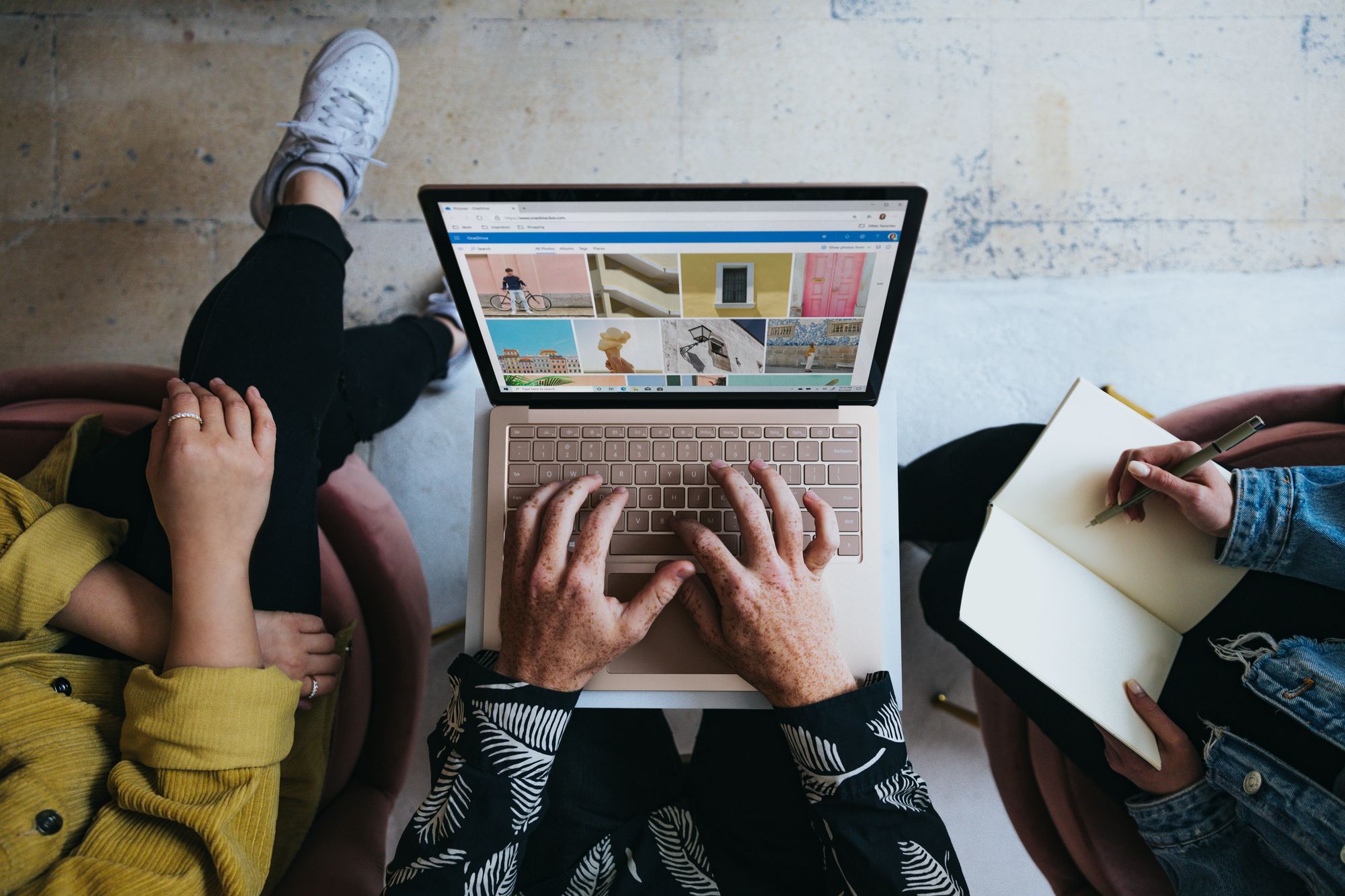 Top 7 Tips for a Successful Black Friday eCommerce Campaign
Tick tock tick tock. The countdown to Black Friday has started. But that doesn't mean you have to let the ticking away of the clock strike fear into your sales and marketing teams. There's still plenty of time to optimize your Black Friday eCommerce strategies for maximum sales and revenue.

Last year, Black Friday eCommerce sales reached a staggering 9 billion dollars worldwide, so you'll want to hop aboard this moving conversion powerhouse train. Here are the top marketing strategies to implement for a Black Friday that has your eCommerce brand swimming in the green.
Black Friday for eCommerce: What you need to know

Today, Black Friday is known as the day after Thanksgiving in the United States and marks the start of the holiday shopping season. But that wasn't always the case. Historically, Black Friday marked the day after the collapse of the US gold market in 1869.
The first known use of its current form — the start of the holiday shopping season — didn't appear until the 1950s. At that time, it referred to retail businesses being in the black. Being in the black meant the business had seen an increase in sales after Thanksgiving items were discounted and purchased.
At the beginning of the story of Black Friday, the sales campaigns were typically one-day, in-person shopping events. But today, all that's changed.
Due to the rise in online shopping, Black Friday often extends over the weekend after Thanksgiving and into the following Monday, AKA Cyber Monday. Cyber Monday is solely focused on eCommerce sales. But eCommerce merchants can take advantage of the entire weekend to run creative, lucrative online sales campaigns.
Extended Black Friday campaigns for eCommerce brands
eCommerce merchants have so many options at their fingertips for extending holiday sales campaigns past Black Friday. Some of the most effective ways to promote your offerings include the following channels:
But since Black Friday sales campaigns are so popular with merchants, there's a lot of competition and online noise that your target customers will have to wade through. One way to make this much easier for them and to grab and hold their attention is with creative, layered sales campaigns.
For example, you can offer half off for specific items on Black Friday. Then, extend the sale to 25 percent off on Saturday. Next, use BOGO promos on Sunday and then a mix of different deals and promotions for Cyber Monday.
Depending on your brand, you can also offer certain items for sale on additional days if you want to move excess inventory and specific items.

Top Black Friday eCommerce Campaigns

No matter which path you take, Black Friday sales campaigns are sure to be a hit for your brand. Statistics show that the average cart price for Black Friday sales is $100.07. Some of the most popular sales items during this weekend holiday shopping extravaganza are small kitchen appliances, gift cards, and video games.
#1. Create a sales masterplan for Black November

Most eCommerce brands get a jumpstart on the holiday shopping season, and you don't want to be tardy to this party. It's a good idea to lay out a master plan for the entire month of November before you start drumming up interest with your audience.

First, pinpoint the different sales days and opportunities:

November 11 is Singles Day
Thanksgiving occurs on November 24
Black Friday is November 25
Cyber Monday starts on November 28

These core dates are super popular shopping holidays for both US and Chinese customers. So it's a good idea to nurture your customers from the end of October onwards with teasers and sales leaks via social media and email marketing channels.

Use countdowns, sneak peeks, and influencer engagement to generate buzz and boost your sales numbers.

#2. Start early for maximum sales

How can you take full advantage of all Black Friday has to offer? We can't recommend early advertising enough. As a rule of thumb, most eCommerce merchants start advertising early on Facebook and Instagram. These platforms allow you to test and optimize your campaigns for specific audiences.

We've got to warn you, though, that your customers will be expecting Black Friday deals, and it's too easy to inundate and exhaust your customers with Black Friday ads. A few good tips for eliminating this risk include the following:

Buy social traffic early before ad costs rise. This will give you enough time to build and target social audiences at a discount.
Remarket frequently so your brand stays top of mind with customers before the sale officially commences.
With Google ads, target customers with high-purchase intent keywords, such as buy X product or best deal on X product.

Starting early allows you to optimize your creative assets and target your audience before ad costs soar and it gets noisy online.

#3. Hype it up

Staying top of mind with your target customer and getting them excited about the sale is a tall order, but it's totally doable. In the weeks leading up to the final countdown, generate buzz on your social channels and website with the following:

Eye-catching visuals
Positive, inspiring testimonials and reviews
Giveaways
Dedicated Black Friday hashtags

Ensure your marketing team generates hype across multiple channels for brand cohesion and maximum conversions.
#4. Segment and target emails

The more you segment and target your email campaigns, the higher order values you'll see from your subscribers. In addition, targeted, personalized emails generate high open and click rates.
This will help you obtain increased sales numbers for Black Friday, but it also has another positive side effect. Higher open and click rates will improve your sender reputation over the long term.
Here are some examples of how you can segment your emails for greater conversions:
Recent openers
VIP customers
Product category buyers
Geographic targets
Gift givers
Never purchased
Non-opens
Once your email subscriber is segmented, you can tailor your message to guide them to the desired action. You can also use specific enticements to push the conversions along.
For example, offer free shipping for subscribers who haven't purchased or haven't opened. VIP customers can get a free gift with a purchase or a more considerable discount than non-VIP customers.
Also, tighten up your abandoned cart emails before the sales commence. You can also use Facebook Messenger to reduce cart abandonment during Black Friday. Make sure everything is streamlined and automated, so you aren't scrambling to reduce abandoned carts on the big day.
#5. Improve your website

You did it. Your emails are segmented, targeted, and automated with enticing and exciting messages. You started advertising early and have gotten a jumpstart on cheaper ad rates and a highly targeted customer audience. Inventory is stacked and ready to go, and you're rubbing your hands together in glee. Dollar signs are in your eyes!
But, record scratch. You forgot all about your website.
The worst thing you can do during any sales event, especially Black Friday, is to forget about your website. After all, it's the final stop on the sales train, and your campaigns will be funneling the increased traffic there.
You don't want an embarrassing website mishap when everything's at stake. So, here's what you can do to mitigate this potential disaster:
Make sure your site is easy to navigate
Install a predictive search tool on your site
Simplify the checkout experience with dynamic checkout buttons
Improve your website page load times
Make your website mobile-friendly
Ensuring that your website is mobile-friendly is critical for Black Friday. In fact, 71 percent of all Black Friday eCommerce purchases occur on mobile devices.
You can use Google's free website test tool to see how fast your pages load and what you can do to improve your website for mobile shoppers.
Get started today with Lingble.

As the biggest shopping event of the year, Black Friday can give your eCommerce brand a massive boost to its bottom line. Customers are expecting sales and promotions during the most wonderful time of the year, so are you ready to give it to them?

To take full advantage of all Black Friday has to offer your store, you need an integrated campaign that takes everything into consideration:

Your target audience
Your unique offerings
Website performance
Shipping, logistics, and inventory considerations
It's a lot to consider, but so worth it for the increased sales you can achieve for your eCommerce brand. That's what we're here for. At Lingble, our eCommerce experts take a big-picture approach to running successful online holiday sales campaigns.

Get in touch with us today to see what we can do to make Black Friday your biggest sales success yet.