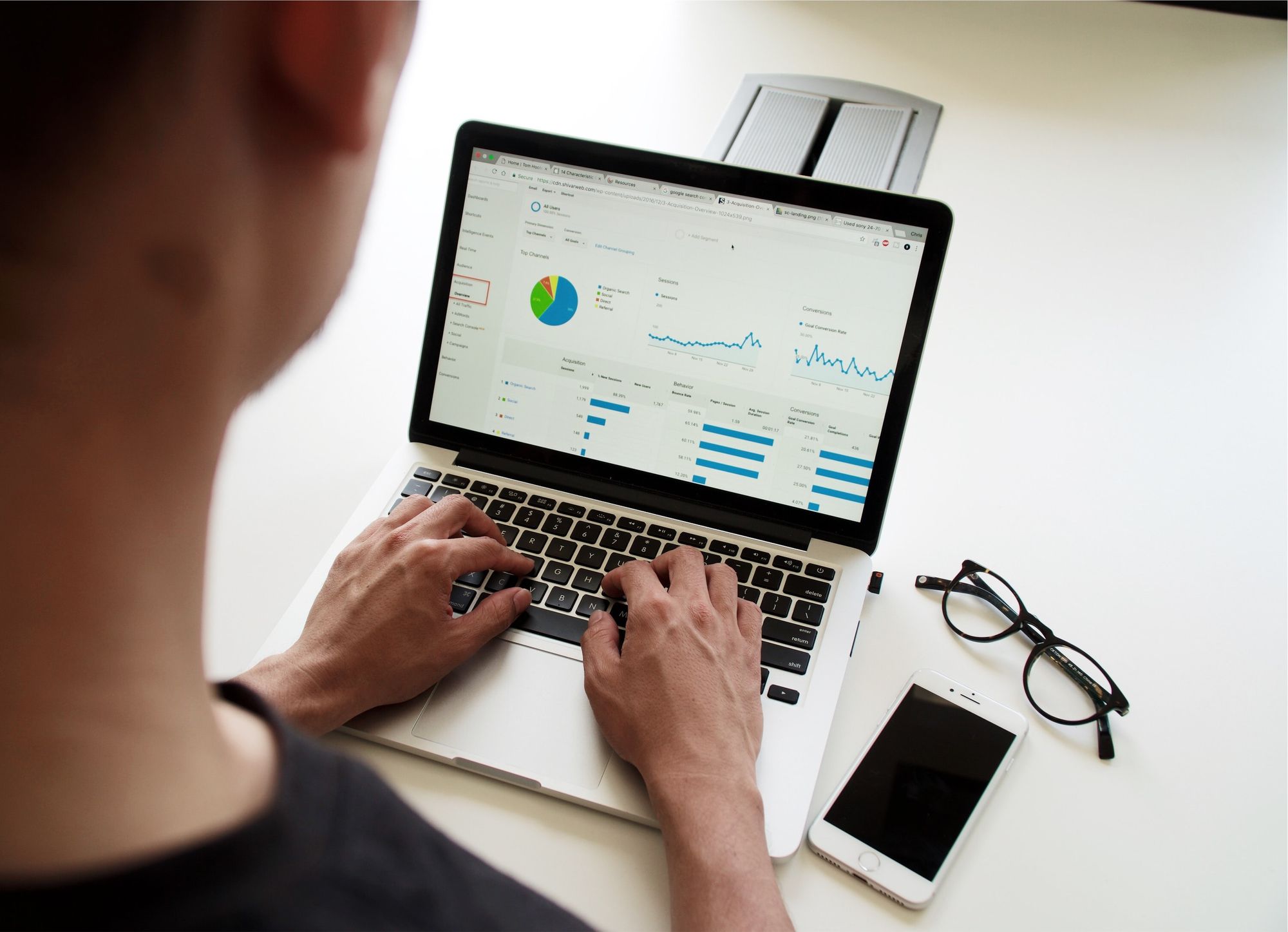 7 Tips for Successful eCommerce Growth and Expansion
Paid advertising used to be the number one (and often only) way to grow an eCommerce brand. But that's all in the past. Today, enterprising eCommerce merchants have far more options at their disposal. Keep on reading for our top eCommerce growth tips to boost your revenue.
Why paid advertising for eCommerce growth is outdated
When people see a tactic working, the bandwagon effect commences. The top reason why paid advertising is an outdated growth strategy is it's become ridiculously expensive, because everyone is doing it.

Plus, consumers are simply sick and tired of seeing paid ads everywhere they turn, online and off. On top of that, people make buying decisions based on the customer experience, not on how much merchants bombard them with ads.

At this point in the game, the eCommerce growth strategy has evolved. So, before you sell a kidney for an expensive paid customer acquisition strategy, take a page out of our book.

Our tips for eCommerce growth and expansion are centered around the most effective, modern way of building an online brand — customer-centric approaches.
#1. Reverse engineer your strategy based on KPIs
The first thing you want to do to grow your eCommerce business is to determine your KPIs. Do you want more customers? Bigger order values? Reduced abandoned cart numbers? No matter what your goal, pick a KPI that will help you measure your progress, and then devise your strategy.

Additionally, measuring your KPIs will give you other valuable insights into how to position your business for future growth and success.

For example:

What made your brand successful in the first place
Which marketing and sales efforts are pulling their weight
Which strategies are the most effective
What channels are working best to bring in new customers

There are many KPIs to choose from to benchmark your efforts. But for eCommerce brands, KPIs fall into these four distinct categories:

Customer indicators — These KPIs benchmark the number of past, present, and future customers.
Monetary indicators — Monetary indicators track revenue, profits, and ROI.
Purchase indicators — These analyze customers who have purchased or have attempted to purchase.
Conversion indicators — Conversion KPIs analyze people who have converted into paying customers.

So, choose the KPIs you want to track, and then reverse-engineer your growth strategy.
Benefit of measuring KPIs for eCommerce growth
Tracking and analyzing your chosen KPIs offers your brand substantial opportunities for expansion.

For example, KPIs can help you determine if you need new tools to streamline your processes, or if your employees have holes in their training that need to be patched.

Additionally:

KPIs give you a holistic view of your business goals and how your brand is progressing
You get concrete, transparent benchmarks into your current sales, ROI, and more
They give you the chance to make informed decisions based on data and real-time numbers
KPIs can help you designed employee-based management and evaluation systems

Clear KPIs aligned with your business goals also guide you on innovative ways to improve your brand exposure, reduce bounce rates, boost click-through-rates, and so much more.

Without clearly-defined KPIs, or worse — none at all — you're stabbing in the dark and won't hit your target. It's so important, that's why it's our number one eCommerce growth tip.

Once you've determined your KPIs, the next step is to create a long-term SEO plan.
#2. Design an SEO strategy
How do people land on your shop's homepage? Overwhelmingly, it will be through search. In that case, it's paramount that you design an SEO strategy for long-term success.

While an SEO strategy may take longer to see results than, say, pricey paid ads, it's more affordable and also effective for many years. You put in the work once, and a search engine optimized webpage will bring in traffic for basically forever. So, you get a better ROI.

At the very least, you'll need to optimize your homepage and product pages to get into the top search results slots on Google for your chosen keywords.

But if you've got the time and money, it's never a bad idea to launch a comprehensive content marketing plan, complete with blogs and other high-value content, that will get even more online traffic coming into your store.

Usually, SEO refers to Google searches. But eCommerce merchants will also need to consider the SEO of other marketplaces where they sell their products. For example, if you sell on Amazon, you'll want to optimize your product descriptions for the Amazon algorithm.

Unlike paid advertising, SEO allows you to remain competitive as more and more brands enter the eCommerce industry.

With a good SEO strategy, you'll attract a steady stream of leads into your market funnel, which is a must for long-term eCommerce growth and expansion.
#3. Optimize your social media channels
Getting a grasp of effective social commerce strategies is an effective way to grow your eCommerce venture.

As more and more people turn to online shopping, they're also shopping in new ways. Mainly, through social channels. So, it's a good idea to get in on the ground floor of this burgeoning eCommerce trend.

Two-thirds of online shoppers say that social media is a key part of their buyer's journey. In most instances, surveyed consumers say they come across a brand through a social post, and then they'll check out the company's product images on Instagram. Or, they explore the comments section for more information on the product.

What that means for you is that you want to ensure that your social media channels are optimized for converting these casual browsers. The bare minimum is to have an enticing profile on the social media channels that make the most sense for your brand. But you'll also want to invest in social media marketing for a variety of reasons.

Social media can not only convert people directly through things like shoppable posts, but it can also increase online sales on your website. Additionally, social media is a great way to get conversations started with your audience, and establish trust and a relationship with your fans. Direct dialogue also boosts customer satisfaction and brand loyalty.
#4. Invest in customer support tactics
The customer experience has dethroned paid advertising as the number one way to boost conversions. As a result, you'll want to make sure that the customer experience with your brand is top-notch and something to write home about.

So, instead of investing in paid ads, consider investing in different tactics to make customers happy and loyal to your brand.

Now, this doesn't mean tearing your hair out trying to delight every customer who enters the digital doors. Instead, make sure it's quick and easy for people to get what they want. Ensure fast page load times, an easy checkout process, and fast responses to customer queries. When redesigning or tweaking your website, always keep it customer-centric.

Excellent customer service will make it easier for you to upsell customers when the time is right.
#5. Incorporate live-chat
This eCommerce growth tip is closely related to the previous one. Remember that you want your growth strategy to keep the customer at the forefront of everything you do.

Livechat is one way to make shopping with your brand easier for your customers. In fact, livechat can increase your conversion rates by sending discounts directly to the customer while they're on your page.

Another massive benefit of live chat is that it gives your support agent the ability to service multiple customers at the same time. This reduces wait times and allows you to upsell or offer discounts to more people in a shorter time frame. Customers also appreciate the quick responses and easy way to contact support for help.
#6. Automation for eCommerce growth
Let's face it. There are so many time-consuming tasks you have to deal with when running an eCommerce venture. The good news is, you should be able to automate a lot of them, saving you time and money. The most commonly automated, time-consuming tasks for eCommerce brands are:

Social media posting
Customer segmentation
Order tracking
Email marketing

The right automation will boost customer satisfaction, ROI, and allow you to focus on more complex tasks like business operations.
#7. Explore profitable niches
Depending on your brand and customers, there are likely numerous niches you can expand into for long-term growth. So, if you want to expand your eCommerce venture, take a look into some of the most profitable, growing niches. See if a certain segment of your customer base would benefit from you offering them, and go from there.
eCommerce growth and expansion: The bottom line
No matter which tactics you deploy, one thing must be central to your eCommerce growth strategy — your customers. If you keep them at the center of your plans, you'll see success over the long term.

Ready for a customized eCommerce growth strategy to boost your profits?


Get in touch with us today for a free consultation.