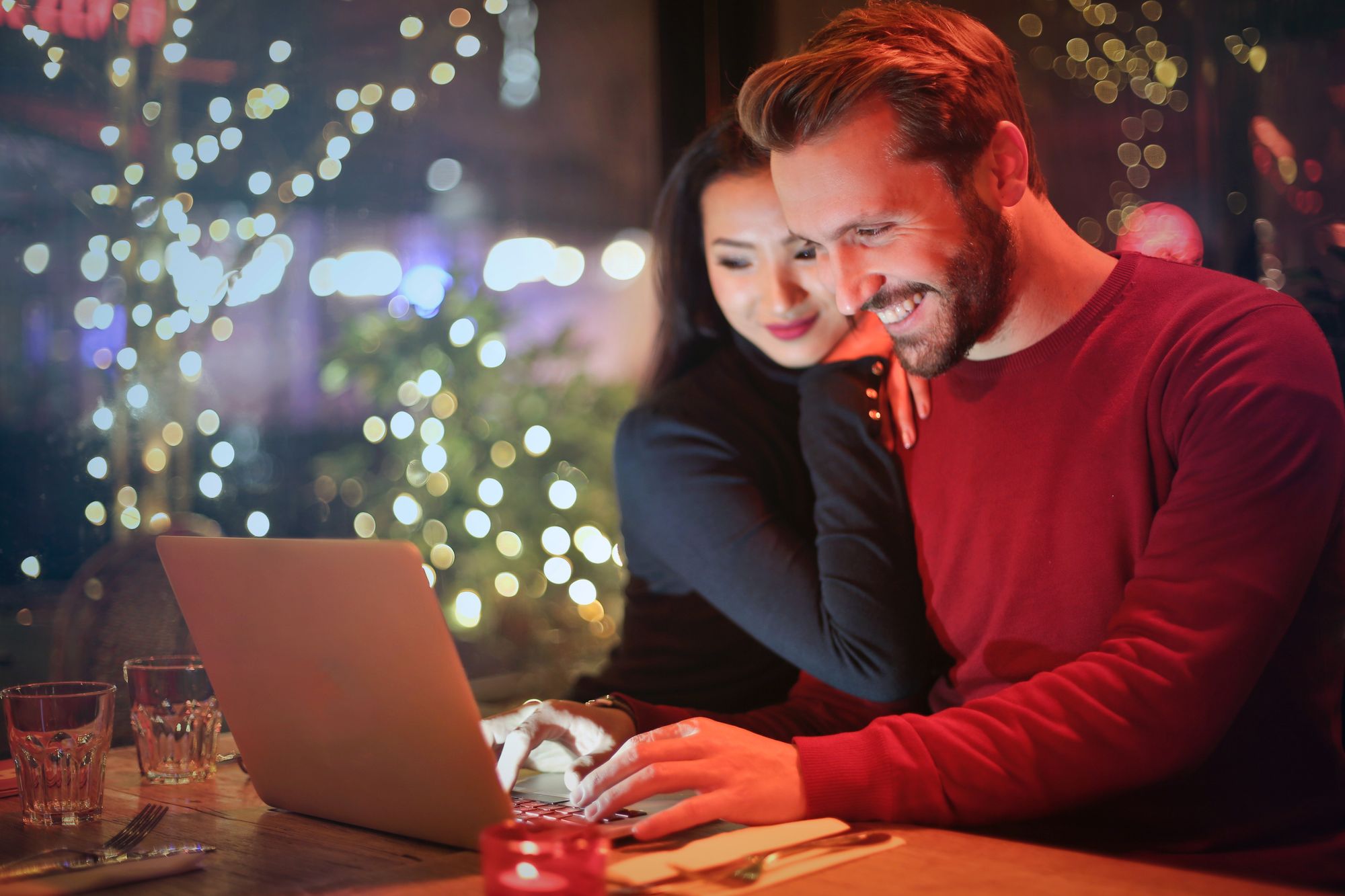 How eCommerce Has Improved the Shopping Experience
eCommerce has reshaped the retail landscape in a multitude of ways. Its effects have rippled through the economy and impacted businesses big and small, local and global. But most of all, eCommerce has improved the shopping experience for the average person.

In this article, we'll break down the impacts of eCommerce on how people shop and how you can improve your eCommerce venture for a better customer experience.

As always, the eCommerce marketing experts at Lingble are available to answer your questions and get you started with a marketing strategy for global reach.

Contact us today for a quote.

The rise of eCommerce in the global economy

In 1969, CompuServe launched its online service platform, making it the first eCommerce enterprise. But we've come a long way since then, with earth-shattering technological changes and evolution. Now, eCommerce is on a meteoric rise with no signs of slowing.

Here are the latest eCommerce statistics and predictions:

In 2019, online purchases accounted for 14.1 percent of global retail sales
Online purchases are predicted to hit 22% of global retail sales
By 2024, researchers estimate that digital wallets will account for over half of eCommerce payment volumes
In 2022, Amazon sales have accounted for $2 of every $5 spent online

Let's take a closer look at the top ways eCommerce has changed the retail landscape for brands of all sizes.

How eCommerce shopping impacts employment
While eCommerce was an emerging shopping trend before 2020, the pandemic kickstarted the trend into overdrive. However, job creation may be the most significant impact eCommerce has had on the global economy.

From the US Bureau of Labor Statistics:

In 2021, eCommerce employment grew by 28 percent
eCommerce employment grew 32 percent in 2022
Experts predict that eCommerce and computer-related jobs will grow 13.4 percent from 2020 to 2030

Most notably, the predictions for eCommerce employment growth is 5.7 percentage points faster than all other occupations.

Top eCommerce Shopping Impacts

For many retailers, the rise of eCommerce shopping has opened many doors and opportunities for brand growth. With eCommerce, you can offer a diverse selection of goods, market them, and sell them to consumers anywhere in the world with an internet connection.

In addition, embracing mobile shopping is an excellent way to keep your competitive edge sharp since many brands have slowly adopted online shopping capabilities.

#1. B2C shopping experiences for B2B retailers

B2B companies that offer a convenient shopping experience that matches the B2C landscape can gain a significant competitive advantage. Recent surveys have uncovered that 90 percent of B2B customers expect B2C-like online shopping experiences.

But what exactly does that entail? Mainly:

Omnichannel experience
Multiple touchpoints
Personalized relationships
User-friendly platforms

While this article is mainly geared towards B2C merchants, B2B companies can drastically benefit from taking a page out of the B2C customer experience book.

#2. Online marketplaces

Since the 1990s, online marketplaces have increased their market share by leaps and bounds. Today, online marketplace giants like Amazon and Alibaba are household names.

Becoming the next Amazon or Alibaba isn't necessarily realistic. But you can borrow certain tactics from these eCommerce giants to improve your customer's shopping experience.

An excellent growth strategy to break your previous sales records is offering a wide selection of products. You can do this even if the products aren't technically from your brand. For example, 56 percent of Amazon's sold units are from third-party sellers.

#3. Stronger supply chains

eCommerce has had a massive impact on global supply chains, which has also impacted the shopping experience. For example, eCommerce supply chain management has shortened product life cycles. The effect of this is that merchants can offer broader product assortments as a way to protect against price erosions.

Additionally, warehouse managers can offer more value-added services to improve and streamline eCommerce operations:

If you own a brand that operates online and in-person, separating online and retail sales stock will help you strengthen your supplies and make more accurate sales predictions.
You can ship orders more quickly with optimized pick-and-pack software.
Improve stock level management with airtight logistics and inventory oversight tools.

Ensuring that your products are always in-stock and ready for shipment is highly important for modern consumers and will help you establish brand loyalty.

#4. Social media reach

Social media makes it easier for customers to share products or find product information to buy online. For eCommerce merchants, offering social media shopping capabilities is a must. In addition, partnering with influencers can make it easier for your brand to reach more potential customers online.

Many social media giants like Facebook and Instagram offer online shopping capabilities, such as in-app checkouts, shoppable posts, and buy now buttons that funnel social media users to your product page.

#5. Faster buying

For customers, the convenience of eCommerce online shopping is unmatched. They aren't constrained to specific store hours or holiday closures. Additionally, purchasing an item is as simple as visiting a website, adding the item to their cart, and checking out. Customers don't have to fight traffic or otherwise spend time driving to and from the store.

While buying the item itself is quicker with eCommerce, shipping and delivery times have improved dramatically in the last few years. Rapid delivery is possible with many big-name online stores like Amazon Prime Now, even with order fulfillment lag times.

#6. Greater reach and more options

Since brands can reach a broader range of customers more efficiently, today's consumers have more options for items they want and need.

For example, social media marketing, email marketing, and search engine optimization allow brands to connect with potentially massive target audiences looking precisely for what they have to offer.

#7. Personalized shopping experience
Thanks to data-driven technological advances such as automation and rich customer profiles, eCommerce brands can offer consumers a more personalized and enjoyable shopping experience.

The ability to display products to customers based on their past purchases can lead to larger purchases and improve customer loyalty. In addition, offering a personalized shopping experience makes your customers believe that you understand their needs and are a trustworthy brand.

#8. Streamlined shopping experiences

With a brick-and-mortar store, you're limited in your options for technological innovation. But with eCommerce, you have more access to the latest technology, like apps, integrations, and automated workflows. These assets streamline the buying process, leading to a more convenient shopping experience for your target audience.

Improving the shopping experience for your eCommerce
brand: Our top tips

No matter how you look at it, today's consumers shop differently, thanks to the internet. Advances and adoption of eCommerce will continue to revolutionize the way people shop, both online and off. And as the internet and online shopping become more and more mainstream, brands must keep up with these advancements to maintain their competitive edge and increase their market share.

Globally, there are 2.14 billion people who shop online
Twenty-seven percent of the world's 7.74 billion people shop online
By 2025, there will be 291.2 million online shoppers in the US exclusively

In light of these statistics on online shopping, here are our top tips for using eCommerce to improve the shopping experience for your customer base and grow it, too.

#1. Deliver an omnichannel experience

Members of your target audience are surfing on all online channels, so you'll want your brand present there as well. Therefore, investing in an omnichannel customer experience and omnichannel marketing is a must for building a thriving eCommerce business.

To capitalize on this unique opportunity, include your brand's vital content information and links to social media profiles on your website and make sure it is displayed clearly.  

Add live chat to your website to communicate with customers in real time. Lightning-fast answers to questions about your products and offerings can help increase your conversion rates or even upsell specific offerings.

Including a customer service chatbot is a great way to improve the customer experience and offer top-notch service that your competitors can't beat.

#2. Personalization throughout the buyer's journey
Personalized emails are so last decade (although still important). Personalization has since evolved from just email marketing, so your brand should evolve along with it. You'll want to personalize the entire buyer's journey based on specific criteria.

For example, incorporate recommendation engines into your website. These tools display personalized product recommendations to individual shoppers based on their past buying and browsing history, location, and shopping preferences.

You can also use exit-intent popups, personal discounts, and personalized abandoned cart messages to improve the customer experience and your conversion rates.

#3. Language translations

The biggest advantage eCommerce has over traditional retail is its ability to reach global customers. But if you own and operate an eCommerce store and want to expand into Asian markets, keeping your website in the same language could risk conversions. So, you'll want to invest in multilingual SEO.

Localization tactics are a cornerstone of any successful global outreach strategy. These tactics allow you to display products based on your target country's needs.

Wrapping up

It's no secret that eCommerce has evolved drastically since its inception back in the 1960s. Today, consumers have so many options for shopping online from the comfort of their homes. But for eCommerce brands, building a successful online store with a global reach isn't easy.

That's what we're here for.

We turn eCommerce websites into conversion powerhouses with localized shopping experiences, multilingual customer care, logistics capabilities, and a dedicated marketing team.

Get in touch with our marketing experts for more information.