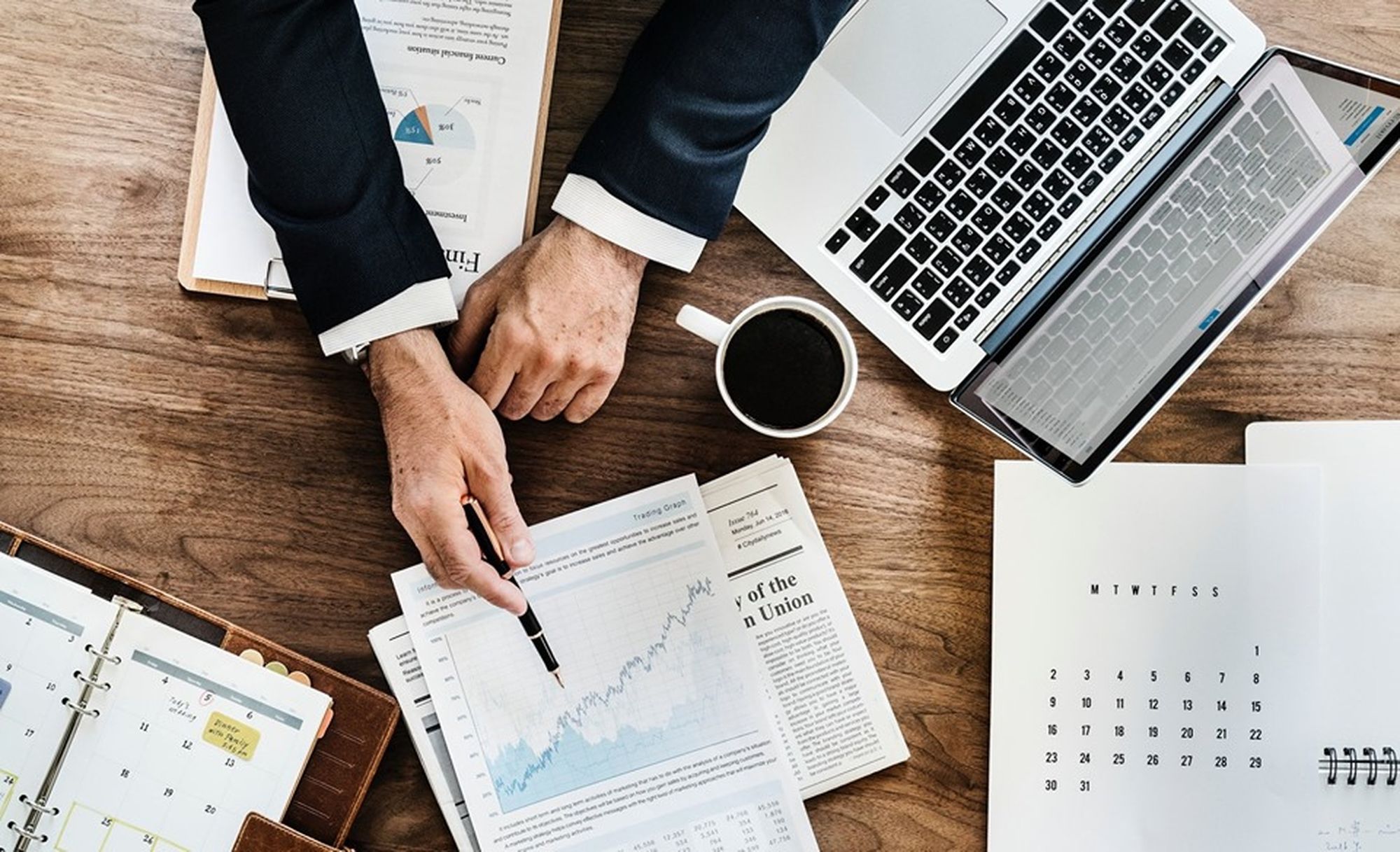 Top 11 Digital Marketing Trends in eCommerce You Need to Know
In 2040, researchers estimate that up to 95 percent of all consumer purchases will happen online. So if you've dreamed of owning and operating an eCommerce business that dominates its niche, then you need to keep an eye on the top digital marketing trends.

As a fast-paced industry, success in eCommerce requires you to shift gears like you're driving a BMW Z4 up the winding, hairpin hills of Lombard Street. So keeping abreast of the latest eCommerce marketing trends is a must, or you'll get left behind in the dust of your competitors.

That's why we've put together a list of the top digital marketing trends in eCommerce. Capitalize on these trends, and you can dominate your niche. Vroom vroom!
The Top eCommerce marketing trends

Use these trending digital marketing strategies and eCommerce website features to future-proof your business and delight your customers. Marketers who ride these trends will see stronger profits, boosts in website traffic, and increased customer loyalty.

#1. The Omnichannel experience

If variety is the spice of life, then offering the omnichannel experience is the bread and butter of eCommerce shopping. In today's world, consumers have many shopping options — laptops, desktops, tablets, phones, etc. So as an eCommerce merchant, you want to ensure that you provide your customers with the ability to shop on every channel they could possibly use.

This not only delights your customers but also ensures that you're picking up as many online searches and shoppers as possible. Customers who use up to four channels spend nine percent more money in a digital store.

No matter how you slice it, today's consumers will switch between multiple devices throughout the day. And you'll want to meet them wherever they are.

A common misconception we want to clear up is the difference between multichannel and omnichannel.

With multichannel marketing, customers can easily access your online store on multiple devices. As a result, your storefront displays correctly on mobile devices, desktop computers, tablets, etc.

But omnichannel offers a much more seamless and customer-friendly experience. With omnichannel marketing, all channels are available to the customer, and they're also integrated.

#2. Buy now, pay later (BNPL)

BNPL options are becoming increasingly popular, with these payment plans increasing 166 percent YoY by March 2021, according to Adobe's 2021 Digital Economy Index. Younger consumers are driving the rise in popularity of BNPL brands like Square and Klarna.

Offering a buy now, pay later option is good for you and the consumer. Consumers get to purchase the item they want basically on credit but without having to pay high-interest rates. BNPL also takes the sting out of purchasing pricier items.

For merchants, you get paid upfront while maintaining protection from fraud and repayment risk. In addition, BNPL can increase your conversion rates. If you offer big-ticket items, customers will be more likely to purchase if they have a buy now, pay later option.

#3. Virtual payments

On a related note, another rising eCommerce marketing trend is offering virtual payment methods. If it makes sense for your business, consider offering customers a way to pay with cryptocurrencies like Bitcoin and Ethereum. Early adopters can gain a significant competitive edge because processing fees will be reduced as these currencies become more mainstream.

Mobile payments are also trending in the eCommerce market. According to Statista, mobile payments account for a third of all online transactions. Apple Pay and Android pay, along with cryptocurrencies, are on the rise with modern consumers. For your future success, offering as many payment options as possible is a good idea, so you cast a wide net.
#4. Conversion rate optimization strategies

For many eCommerce merchants, it's not just about getting more traffic. Instead, success starts with converting that traffic into paying, loyal customers. This brings us to our next significant trend in digital marketing — conversion rate optimization (CRO).

As more user-experience technology hits the market, so do customer-centric CRO strategies and tactics. CRO includes:

Well-placed calls-to-action
Improving page speed
A/B split testing elements

CRO also improves your website SEO and increases website traffic, as page speed is a major factor in healthy core web vitals. Search engines reward faster, customer-friendly web pages with more digital foot traffic.

#5. Augmented and virtual reality

Brick and mortar stores have always had this edge over their eCommerce competitors — customers can interact with the product, try it on, etc. Well, that is until now, thanks to augmented and virtual reality.

Augmented reality makes it possible for eCommerce merchants to offer their customers an interactive, engaging experience. They can try on things like clothes, jewelry, and makeup without entering a store. If you sell items like home furnishings, customers can see exactly how furniture will fit in their home with augmented reality.

VR and AR are the waves of the future, and it's a major digital marketing trend you'll want to tap into.

#6. Shoppable livestreams

This isn't your grandma's home shopping experience. As more and more customers prefer shopping for products via video instead of photos, you'll want to jump on the shoppable livestream bandwagon.

This top digital marketing trend allows you to personalize the shopping experience with streaming videos while an influencer interacts with the product, demonstrating how it works and why people will want it.

Viewers get to talk to the influencer in real-time and ask questions about your product and brand. You get in front of a famous influencer's audience, pull in new potential customers, and sell more of your products via YouTube, Facebook Live, or Switch. It's a pretty innovative and trending way to market your offerings.

#7. Chatbots

Conversational marketing with chatbots offers a range of benefits for both eCommerce merchants and their customers:

Increases customer engagement
Provides a personalized shopping experience
Offers fast customer support
Lowers overhead and protects employee bandwidth

A chatbot can field common customer queries in real-time, allowing you to save time on the backend. Additionally, chatbots can suggest products, make announcements, or ferry qualified leads to products more likely to get a conversion. Using chatbots for direct sales is a trending digital marketing strategy, with up to 60 percent of surveyed customers buying essential goods via conversational chatbots.

#8. Voice search

Optimizing your content for voice search will enable you to maintain your competitive advantage. In addition, with voice-enabled buttons, you can capture a much larger audience since people can search for products by speaking into their smart speaker devices.

To capitalize on this eCommerce trend, include the correct keywords and phrases into your SEO strategy best suited for voice search.

#9. Sustainability

Protecting the environment is critical for today's consumers, and this trending consumer sentiment will continue long into the future. Seventy-five percent of surveyed consumers want less packaging, while 50 percent want more sustainable clothing choices.

Go paperless
Use biodegradable packaging
Offer recyclable supplies

People want to support brands making a conscious effort to reduce their carbon footprint and environmental impact.

How to stay on top of emerging eCommerce trends

In an industry that moves at a breakneck pace, there are a few things you can do to ensure you're up to speed. Also, remember that not all trends will be worth utilizing for your unique brand. It's essential to remain focused and strategic, so you don't waste your budget on a wild goose chase.

Track industry publications and influencers — It's your job as an eCommerce merchant to source and sell awesome products your customers will love. It's an influencer and publication's job to keep track of what's happening in your industry. These are excellent sources for understanding emerging trends in your niche.
Absorb current trend reports and information — These materials give you cold hard facts and numbers, not just word-on-the-street. Use data to inform and drive your decisions to make the most of eCommerce trends.
Get feedback straight from the horse's mouth — Not sure what your customers want? Ask them. Send out a survey to get specific feedback and insight into what your customers want to see from your brand.
Spy on the competition — Check out what your competitors are doing. Have they jumped on a particular trend, and does it appear to be working for them? Skip the trial and error and copy other's successful strategies.

Get in touch with Lingble.

At Lingble, it's our job as eCommerce experts to keep on top of industry trends and the most effective digital marketing strategies. Technology, customer wants, and needs are constantly changing, but you don't have to get whiplash trying to keep up with it all.

Get in touch with our eCommerce marketing experts today for a digital marketing plan that will set your brand up for success.