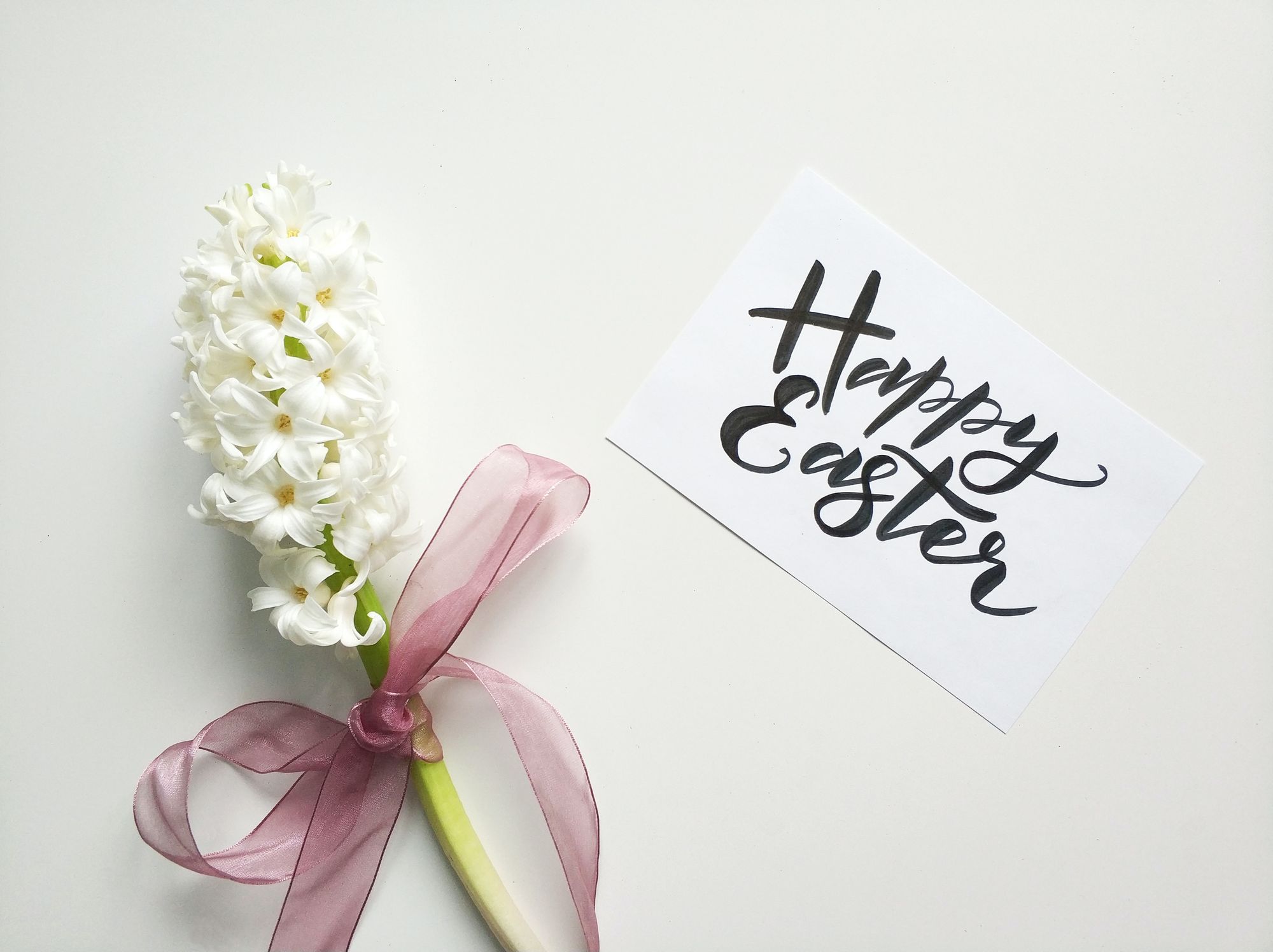 Hatching a Plan for Easter eCommerce Sales? Key Tips for Increased Revenue
Spring is here. Finally! As the sun shines brighter and the frost melts away, your spring sales will also thaw. That is, if you hop aboard the Easter holiday sales event train asap. One thing's for sure — this holiday can be a major boost for eCommerce sales.
So, put down that Peeps-flavored coffee (ew) and listen up because we've got some Easter eCommerce tips to help you make the most of this egg-citing season. Don't be a basket case – let's hop to it!
Top Easter eCommerce shopping trends

While online shopping has been a staple in the modern consumer's purchasing arsenal for many years, online shopping capabilities, consumer habits, and expectations are in constant flux.
So, as an eCommerce merchant, you'll want to be aware of the key Easter eCommerce shopping trends so you can delight your customers and maximize your sales during this season:
Mobile Optimization — With more consumers shopping on their mobile devices, eCommerce websites must be mobile-friendly and optimized for a seamless shopping experience.
Easter-themed Promotions — Offering discounts or promotions on Easter-themed products like chocolate, candy, and decorations can help drive sales during the holiday.
Gift Baskets and Bundles — Creating gift baskets or bundles with Easter-themed items is a popular trend for eCommerce stores during this holiday.
Personalization — Consumers are increasingly looking for personalized products, so offering options for customization or personalization can be a great way to boost sales.
Social Media Marketing — Leveraging social media platforms like Instagram and Facebook can help reach a wider audience and drive sales through targeted advertising and engaging content.
Okay, now that that brief overview is out of the way, let's break these trends down into more detail so you can take complete and total advantage of them for maximum revenue.
Mobile optimization for increased Easter sales

Mobile optimization is essential for increasing Easter eCommerce sales as mobile devices have become the preferred means of accessing the internet and making online purchases.
With more and more people using their mobile devices to shop, eCommerce websites that are not optimized for mobile devices can miss out on significant potential sales.
Let's avoid this entirely avoidable tragedy with the following tips:
Use Responsive Design — Responsive design ensures that the website can adjust to different screen sizes and resolutions, providing a seamless shopping experience across all devices.
Simplify Navigation — Mobile users are often on the go and need quick and easy access to the products they are searching for. Simplify the navigation by including a search bar, clear categories, and easy-to-access filters.
Optimize Images — Heavy images can slow down the website's loading time, leading to frustration for mobile users. Optimize the images for mobile devices to ensure fast page load times.
Use Mobile Payment Options — Incorporate mobile payment options, such as Apple Pay or Google Wallet, to make the checkout process easier and faster for mobile users.
Test the Website on Multiple Devices — Test the website on various mobile devices to ensure it looks and functions correctly on all devices.
Check out our guide on optimizing cross-border payments to make the most of this Easter eCommerce tip.
Drum up excitement with an Easter-themed promotion.

Offering Easter-themed products can be a great way to attract customers and increase Easter eCommerce sales.
Here are some benefits of offering Easter-themed products. In addition, these benefits will also translate to other holiday sales promotions you can deploy throughout the year.
Increase Seasonal Appeal — Offering Easter-themed products can create a sense of seasonality and excitement around the holiday, attracting customers looking for Easter-specific items.
Create a Sense of Urgency — Limited-time Easter-themed products create a sense of urgency and can encourage customers to purchase before the holiday ends.
Increase Average Order Value — Offering Easter-themed bundles or gift baskets can increase the average order value as customers are more likely to purchase multiple items together.
So how can you make the most of these benefits? With these Easter eCommerce tips:

Highlight Easter-themed Products on the Homepage — Showcase Easter-themed products on the homepage to attract customers looking for Easter-specific items.
Run Easter-themed Promotions — Offer discounts or promotions on Easter-themed products to create a sense of urgency and encourage customers to purchase.
Use Seasonal Keywords in Product Descriptions — Incorporate seasonal keywords, such as "Easter," "bunny," or "egg," in product descriptions to increase visibility and attract customers who are searching for Easter-specific items.
Create Themed Bundles and Gift Baskets — Bundle Easter-themed items together to create themed bundles or gift baskets that are perfect for gifting during the holiday.
Regarding the above mentioned point, we can break it down even further as a critical component for turbocharging your Easter eCommerce sales.
Easter bunny-approved gift baskets and bundles

Gift baskets and bundles are popular during Easter as they provide a convenient and festive way for customers to purchase multiple items simultaneously.
Plus, you can't have Easter without a basket anyway.

Many customers are looking for unique and thoughtful gifts to give to friends and family during the holiday, and gift baskets and bundles provide the perfect solution.
Here are some tips for creating and promoting Easter-themed gift baskets and bundles for eCommerce merchants:
Choose a Theme — Select a theme for the gift basket or bundle that ties in with the Easter holiday, such as an Easter egg decorating kit, a chocolate lover's basket, or a spring garden kit.
Offer a Variety of Items — Include various items in the gift basket or bundle, such as candy, toys, decorations, and other Easter-related products.
Personalize the Gift — Add a personal touch to the gift basket or bundle by including a handwritten note or a custom message.
Offer Discounts — Provide discounts or promotional offers for customers who purchase gift baskets or bundles, such as free shipping or a percentage off the total price.
Promote on Social Media — Use social media platforms to promote Easter-themed gift baskets and bundles, highlighting the unique items included and the convenience of purchasing everything at once.
Use High-Quality Images — Use high-quality images to showcase the gift baskets and bundles on the eCommerce website, ensuring that the items are displayed attractively and appealingly.
Personalization for increased Easter sales

Selling personalized products during Easter is an incredibly effective way to increase eCommerce sales. Customers seek unique and meaningful gifts to give friends and family, especially during a holiday. Personalization options allow customers to add their own special touch to the product, creating a more memorable and valuable experience for both the customer and the recipient.
Here are some tips for offering customization and personalization options for an online Easter sales event:

Offer Customizable Products – Provide customizable options for products such as Easter baskets, stuffed animals, or Easter eggs. Allow customers to choose the colors and designs and even add personalized messages.
Use User-Generated Content — Use user-generated content to showcase personalized products, such as social media posts from customers who have purchased customized products.
Provide Easy-to-Use Customization Tools — Ensure the customization tools are easy-to-use and user-friendly, so customers can easily personalize their products.
Include Personalized Items in Promotions — Promote personalized products in discounts, bundles, and other special promotions during the Easter sales.
Highlight the Value of Personalization — Emphasize the value of personalization by highlighting the uniqueness and thoughtfulness of personalized gifts in product descriptions and marketing materials.

Next up on the list is social media marketing, which we've mentioned a few times throughout this article. While social media marketing has been an eCommerce trend for many years, there are a few ways to use it for maximum revenue generation during Easter.
Leverage the power of social media marketing.

Social media marketing can be an effective way to increase eCommerce sales during the Easter season. Social media platforms provide a valuable opportunity for eCommerce merchants to reach a large and engaged audience.
Here are some tips for leveraging social media platforms for eCommerce sales during Easter:
Use Festive Imagery — Use Easter-themed imagery and visuals to create a festive and engaging social media presence.
Run Promotions and Giveaways — Run promotions and giveaways to encourage engagement and attract new customers to the eCommerce website.
Share User-Generated Content — Share user-generated content such as photos and testimonials to showcase customer satisfaction and increase trust in the brand.
Post Regularly — Maintain an active social media presence by posting regularly and engaging with customers in real time.
Use Influencer Marketing — Partner with relevant influencers and content creators to reach a wider audience and increase brand credibility.
Between munching on those chocolate eggs and cute Peeps marshmallows, remember to leverage the power of social media to increase eCommerce sales and brand visibility during Easter.
Hop along to increased sales this Easter with Lingble.

You now have a basket full of eggcellent Easter eCommerce sales tips that can help you boost your business this holiday season. So hop to it and start implementing these tips. And if you need a little help from the Easter Bunny, er, a marketing team, don't hesitate to reach out.
Lingle is here to help you create a campaign that's egg-stra special. Contact us today for a super happy Easter this year.