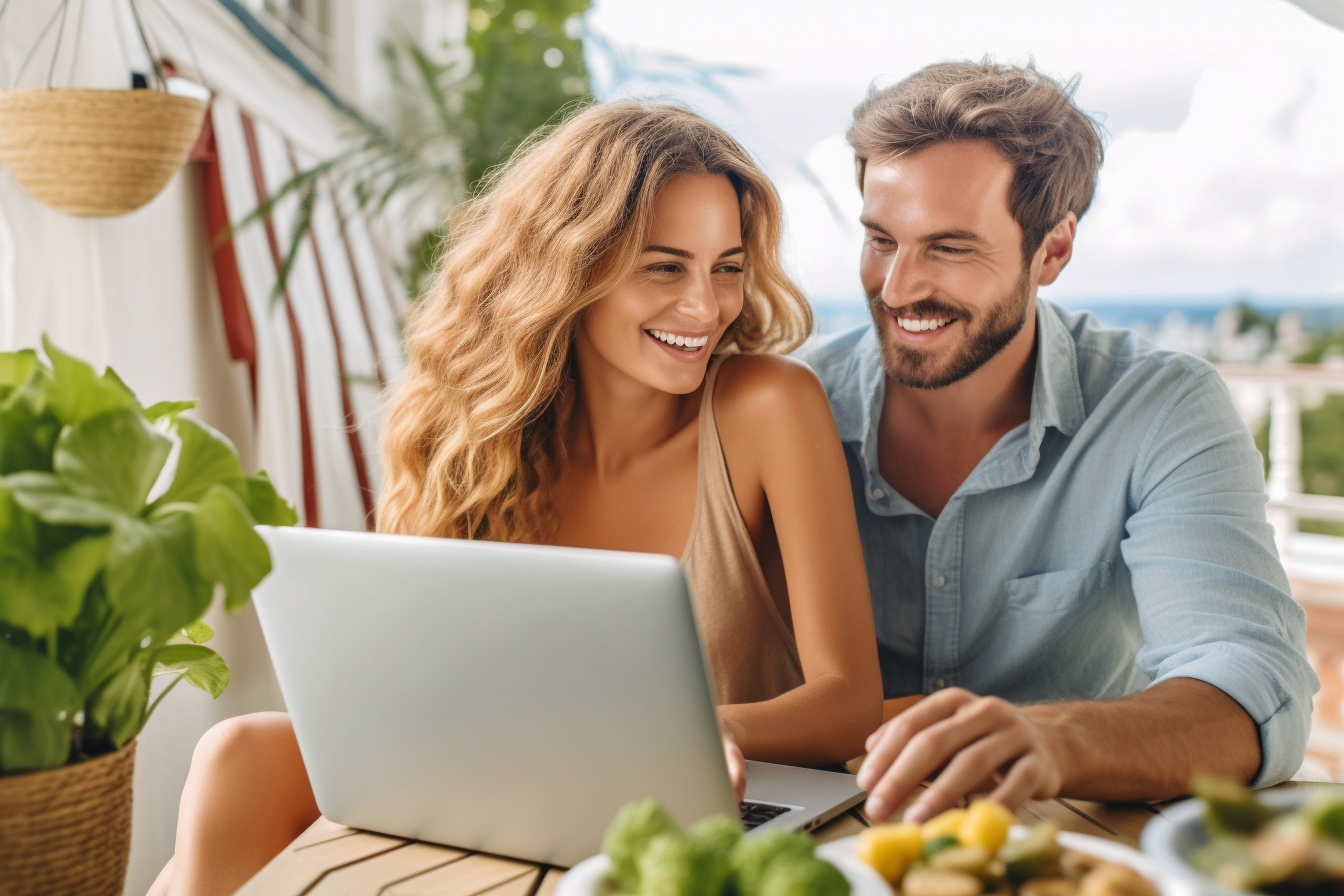 Maximizing Summer Sales: A Guide to a Hot eCommerce Season
The sun is shining and the temperature is rising. But your summer eCommerce sales seem to be going in the opposite direction. Unfortunately, summer is a notoriously challenging time for eCommerce stores.
And it's hardly surprising that online sales take a hit in summer. Your customers are hitting the beach, spending more time outdoors, and otherwise enjoying themselves sans the usual retail therapy.
A solid marketing strategy is vital for making eCommerce sales this summer. And there are a few trends to be aware of. For example, people tend to make larger purchases during summer. Also, online shoppers are looking for seasonal items. And discounts are a tried and tested method of boosting sales when business is slow.
So, how can you survive slow months in eCommerce retail?
This article contains top tips to help you get through the sizzling summer season. After reading this article, you'll have a few ideas on maximizing your summer eCommerce sales and having customers return for more.
Understanding Summer Consumer Trends
The first step to maximizing summer sales is to check out the latest trends. And this is not only about what they are buying. Most of your customers are probably browsing the web and completing online transactions on their mobile devices. So, it's vital that your eCommerce site is mobile-responsive.
It's also essential to leverage summer holidays to increase sales.
Here are some excellent opportunities to get creative and promote your eCommerce website:
Memorial Day — Last Monday in May
Father's Day — Third Sunday in June
Independence Day — 4th of July
National Bikini Day — 5th of July
World Chocolate Day — 7th of July
International Friendship Day — 30th of July
National Underwear Day — 5th of August
Back to School Day — 1st of August
Labor Day — First Monday in September
Now you have the top dates in your calendar for summer sales. The next step to maximize summer sales is to analyze current trends on what is hot this summer. The best way to do this is to search online for trending products to sell this summer.
It is also vital to understand the role weather plays in eCommerce.
For example, it's common knowledge that sales of hot weather products — garden furniture, BBQs, T-shirts, and sunglasses — surge during hot weather. However, an unusually cold and wet summer can mean more people online shopping and looking for quick getaways and items like indoor furniture.
Segmenting Your Audience
Knowing your buyer personas is crucial for creating an effective eCommerce summer campaign.
As a starting point, analyze data about your current and potential customers. This should include information about their age, location, purchasing behavior, and interests. With this information, you can divide your audience into different groups and create targeted campaigns for each segment.
Here are a few ideas on how to tailor your message for different types of summer shoppers:
Offer special discounts for first-time buyers.
Have a customer loyalty program and offer special deals for frequent shoppers.
Use retargeting ads to engage potential customers who have already shown interest in your products or visited your website.
Consider offering free shipping deals or bundles when sales seem to slow down.
Create relevant content on social media, email lists, and blogs that address the interests and purchasing habits of each buyer's persona.
By segmenting your audience and targeting your campaigns, you can better serve your customers and increase your chances of success during the summer sales season.
Utilizing Data to Improve Marketing Efforts
As the adage goes, knowledge is power. And the more you know about buyer intent and habits, the more effective your summer marketing campaign will be.
So, to make your summer eCommerce sales sizzle, start gathering data from multiple sources — your website, social media, and email campaigns. In addition, this information can provide valuable insight into your customers' behavior, preferences, and demographics.
The next step is to use the information to tailor targeted marketing campaigns. A targeted message that appeals to specific interests and needs and is more likely to result in increased sales. For example, offer exclusive deals to loyal customers, but encourage first-time visitors to make purchase decisions with limited-time promotions.
KPIs for summer sales
It's also important to track key metrics, such as conversion rates, click-through rates, and bounce rates. After all, driving traffic to your website is useless if it doesn't engage customers. Analyzing your customer behavior is a great way to assess and track your marketing efforts effectiveness.
For example, excessive shipping costs can result in the dreaded shopping cart abandonment. And some eCommerce retailers make the mistake of hiding shipping costs until the last step of the transaction.
And what's the result?
Nothing good for eCommerce sales, that's for sure.
According to statistics, 48 percent of consumers abandon shopping carts because of high shipping fees or taxes. Help qualify your sales leads early in the game with upfront, transparent shipping costs. This will also lower your abandoned cart rates while giving your conversions the best chances of success.
Social media and email marketing metrics
It's crucial to remember that analytics from email and social media campaigns can also provide valuable insights.
Here are some of the most valuable data you can collect:
Click-through rates
Email opens
Impressions and video views
Profile visits
Follower engagement
Number of shares and new followers
Analyzing these metrics can help you make data-driven decisions to improve your campaigns and see the best results.
Creating Summer-Specific Campaigns
You can boost your sales by using the right marketing strategy. Summer is a great time to do this with digital campaigns and seasonal sales.
Here are some top tips and practical ideas to help maximize eCommerce sales this summer:
First impressions — Ensure that your website exudes summer vibes. The site should have a distinctly summery feel. Don't forget to include bright, bold summer colors, summer phrases, and scenes that help envisage warm summer days or evenings.
Use summer promotions to boost sales — Create coupons or exclusive summer offers to boost sales. For example, limited-time offers, flash sales, last-minute offers, countdown timers, and loyalty coupons are excellent ways of encouraging customers to part with their cash.
Promote summer-specific products — Include hot summer items for the current year in your eCommerce site. Consumers are more likely to buy from your online store if you sell what they want.
Huge discounts on off-season items — You can attract customers to your eCommerce site by heavily discounting winter-themed products. For example, many savvy customers are looking for great bargains on leftover inventory.
Personalize email campaigns — Email marketing is still the best way to promote seasonal products. Therefore, ensure that this is a crucial part of your marketing strategy. You can also generate interest using catchy summer phrases in the subject line. For example, words like "sizzling," "hot," "sunny," "beach," and "splash" are all related to summer fun.
Social media contests — In the summer, use events to showcase your summer products, celebrate holidays, and give discounts on social media. For example, you could have a contest, ask followers to share their product images, or tag friends to win a giveaway.
Best Practices for Summer Sales
Starting early with your eCommerce summer sales plan is crucial. You must ensure that you have time to design campaigns and promotions, develop content and visuals, and generate buzz about your products or services. It is also vital to have plenty of stock you plan to sell during the summer.
Here are three top tips to maximize summer sales this holiday season.
1. Personalize products and experiences
Be ready to take your summer sales to the next level with personalization. Customers are always looking for unique and personalized products and experiences. So, offer loyal customers special discounts or promotions based on past purchases.
Or you could create bundles with special offers. And don't forget new customers — a special promotion could entice them to make a quick purchasing decision.
2. Use omnichannel marketing strategies
Omnichannel marketing ensures customers have a seamless purchasing journey over several channels. For example, they may start browsing on a desktop but then complete the purchase on mobile. However, consistency across all channels is vitally important for this marketing strategy to be effective.
Make sure you keep the same look and feel across all channels so customers get a seamless brand experience no matter where they're shopping online.
3. Ensure exceptional customer experience
Customers' expectations when shopping online have never been higher. You'll need to ensure that your eCommerce site stands out from the competition. For example, customers love free shipping deals, same-day delivery, express checkout, or surprise giveaways. So, ensure that the shopping experience is second to none.
You can also sweeten the deal with special summer offers like gift cards or discounts for future purchases.
Maximizing Summer Sales: Key Takeaways
Summer is one of the most challenging seasons for online businesses to maximize eCommerce product sales. However, the good news is that there are plenty of ways to turn the heat up on your summer sales campaign. That is why staying on top of customer trends is crucial to know what is hot this summer.
The best practices for summer sales include data-driven personalized campaigns, effective planning, and ensuring you sell what customers are looking for this season.
Although summer sales tend to dip, you don't have to experience a summer sales meltdown. By following the tips in this article, you should have a successful summer as you gear up for a boost in sales in the fall and winter.
Do you want to create an effective eCommerce summer sales campaign this season? If so, contact a member of the team at Lingble today to discuss your sales goals and campaign strategy.